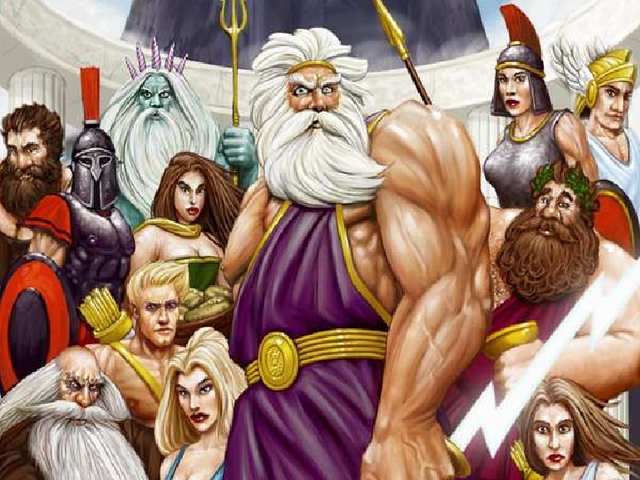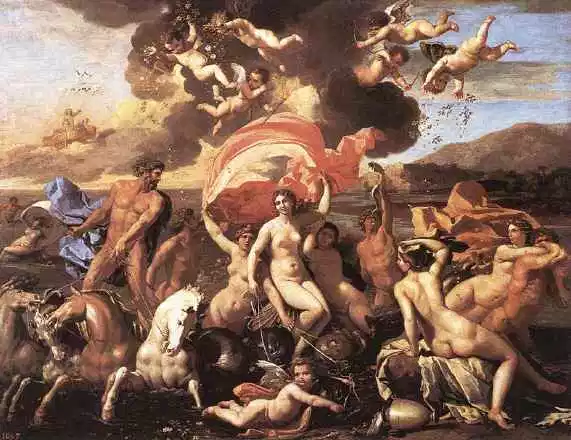 Pintura de Nicolass Poussin de ''el nacimiento de Venus'' algo feliz y simbolico, se evidencia mucho la veneración.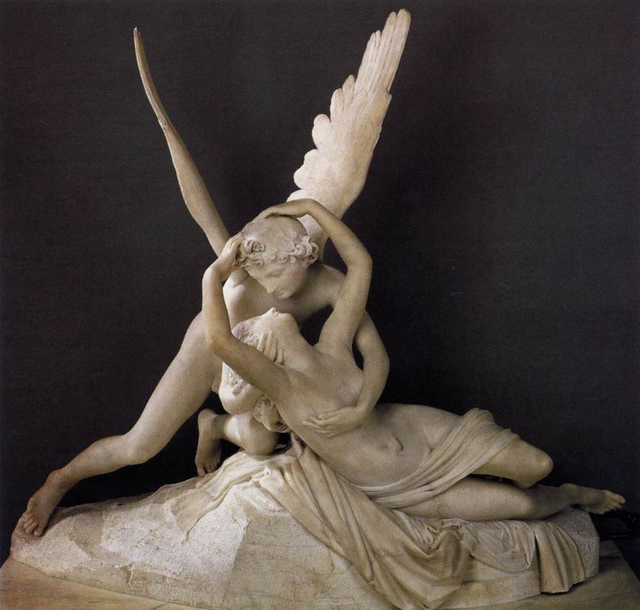 Representación de una escultura del amor que ''Cupido'' representa en una escena artistica.
The fates are in mythology those who write the destiny of any living being on earth, this implies a contradiction in what is the free will that in Christianity is given to what people choose independently, what they mark a destiny previously written, whether fatal, or happy, for all the people in the first centuries, what destiny meant, was written by the fates, if a person individually committed an action, or an error in their life, This was already part of a whim of fate, the mark of fate and its course simply could not be changed, because the choice of the fate was irrevocable therefore the life of a person depended on it in its entirety.
Los hados son en la mitología aquellos que escriben el destino de cualquier ser vivo en la tierra, esto da a entender una contradicción en lo que respecta es el libre albedrio que en el cristianismo se da a lo que eligen las personas independientemente, lo hados marcan un destino anteriormente ya escrito, ya sea fatal, o feliz, para todas las personas en el los primeros siglos, lo que se refería destino, estaba escrito por los hados, si una persona individualmente cometía una acción, o un error en su vida, esto ya era parte de un capricho de los hados, la marca del destino y su rumbo simplemente no se podían cambiar, debido a que la elección de los hados era irrevocable por ende la vida de una persona dependía de ello en su totalidad.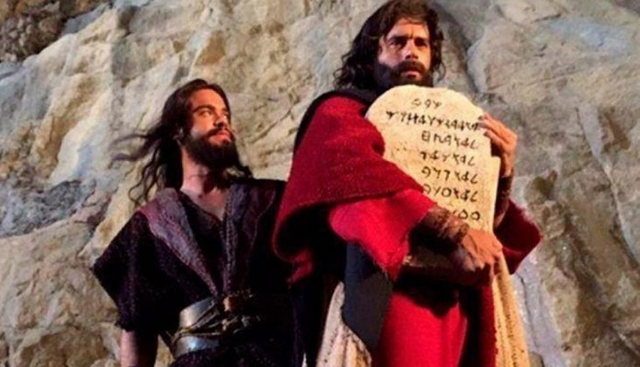 Fate is the inevitable force that governs the lives of people, this suggests that the use of fates in mythology was of greater importance, since each living being tried to change its destiny, or overwrite it, in mythology the people who managed to change their destiny did so with acts of bravery, which according to were not part of the plan, but they were always affected by their destiny already written, because this was inevitable, the reason for each act, and each action was part of their destiny, no living being was able to know their destiny, since most simply lived their life, what they called their destiny already written, people even described the word hado, as what is already written, or what is predestined, it was not simply a deity, but simply a force of nature.
El destino es la fuerza inevitable que rige la vida de las personas, esto da a entender que era una mayor importancia el uso de los hados en la mitología, puesto que cada ser vivo, trataba de cambiar su destino, o sobrescribir, en la mitología las personas que lograban cambiar su destino lo hacían con actos de valentía, que según no eran parte de lo planeado, pero siempre se veían afectados por su destino ya escrito, pues esto era inevitable, la razón de cada acto, y cada acción eran parte de su destino, ningún ser vivo era capaz de conocer su destino, pues la mayoría simplemente Vivían su vida, a lo que llamaban su destino ya escrito, las personas incluso describían la palabra hado, como aquello que ya está escrito, o lo que está predestinado, no simplemente se trataba de una deidad, sino que simplemente era una fuerza de la naturaleza.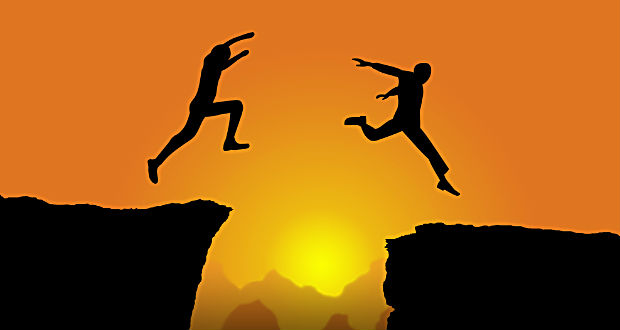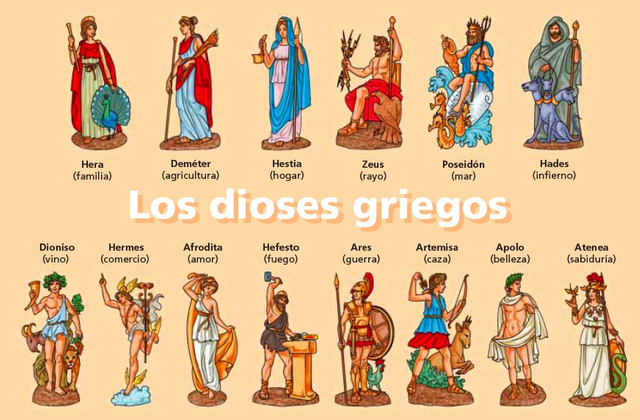 In ancient Greece the fates, was an absolute deity, born of the night, this divinity was different from the others, since many popular beliefs said that the gods helped humans to fulfill their purposes, unlike this, the fates it was a blind divinity, which prescribed any act, or the life of every person, the nature of the fate was simply to mark any destiny, even if it led to death or happiness, the probability that the fates decided to change the destiny of someone was null, since his decision was unanimous, the change of the word Hado in this civilization was very drastic, since to go from a divine force, to a divinity similar to any Greek god towards people being more attached to any possibility of destiny.
En la antigua Grecia los hados, era una divinidad absoluta, nacida de la noche, esta divinidad era diferente a las otras, puesto que muchas creencias populares decían que los dioses ayudaban a los humanos a cumplir sus propósitos, a diferencia de esto, los hados era una divinidad ciega, que prescribía cualquier acto, o la vida de todas las persona, la naturaleza de los hados era simplemente marcar cualquier destino, incluso si este llevaba a la muerte o a la felicidad, la probabilidad de que los hadas decidieran cambiar el destino de alguien era nula, puesto que su decisión era unánime, el cambio de la palabra hado en esta civilización era muy drástico, puesto que pasar de una fuerza divina, a una divinidad similar a cualquier dios griego hacia que las personas fueran más apegadas a cualquier posibilidad del destino.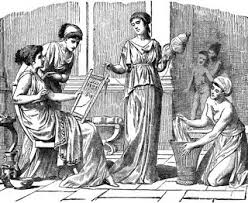 Libre albedrio en una familia de una sociedad grecoromana
Antes de la creencia del libre albedrío, el destino era la creencia de las personas, puesto que el destino ya estaba escrito, las elecciones libres se decían que ya estaban elegidas por los hados, puesto se aferraban a una idea inherente donde sus actos estaban predestinados, cuando entro en la mente de las personas el libre albedrío, se creó una esencia de libertad, puesto que ya cada persona sabía que su destino estaba escrito por ellos mismo, y que irrevocablemente lo que fuera a pasar en su vida era una cuestión de sus actos.


Link 1 / Link 2 / Link 3 / Link 4 / Link 5 / Link 6 / Link 7 / Link 8 / Link 9.