One of the Best Thing in Life Is Coffee (Bilingual)
One of proverb said, One of the best thing in life is coffee (Salah satu hal terbaik dalam hidup adalah ngopi). Why? A cup of coffee is not only an appreciation of the effort to produce good and fragrant coffee, but a sense of gratitude for the gift of God that created the perfect tree, both taste and benefit.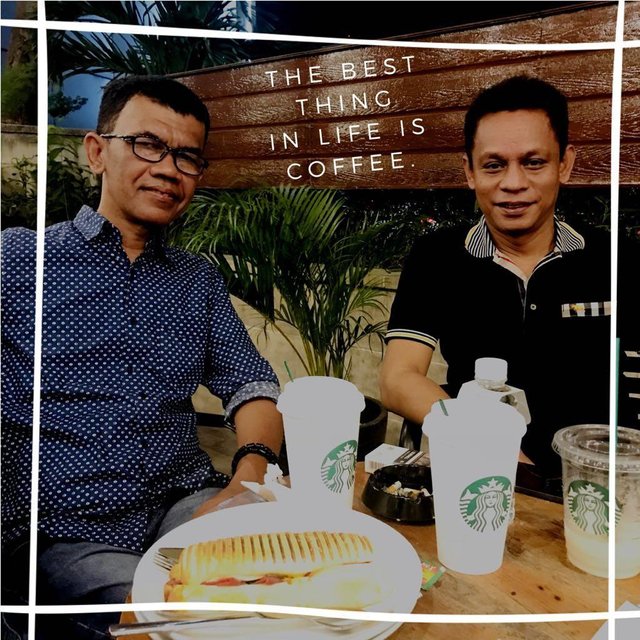 With coffee we can solve various problems, find solutions to settle all problems .That's joyfull
With coffee we can also get more friendship, strengthen each other, and give the meaning to everything we build.
Coffee is also a meaning to exchange information, share each other, listen to each other and mutually find the story of the life of the reflection into the story of life.

Coffee is a way for us to keep continue to be healthy, joyful and fun.
Pepatah mengatakan, One of the best thing in life is coffee (Salahsatu hal terbaik dalam hidup adalah ngopi). Kenapa? Segelas kopi bukan saja sebuah penghargaan atas usaha petani untuk menghasilkan kopi enak dan harum, tetapi sebuah rasa syukur kita atas karunia Tuhan yang menciptakan suatu tanaman yang begitu sempurna, baik rasa maupun faedahnya.
Dengan ngopi kita bisa mendiskusikan berbagai masalah kita, mencari solusi dengan jenaka dan membereskan segala masalah Itu dengan gembira.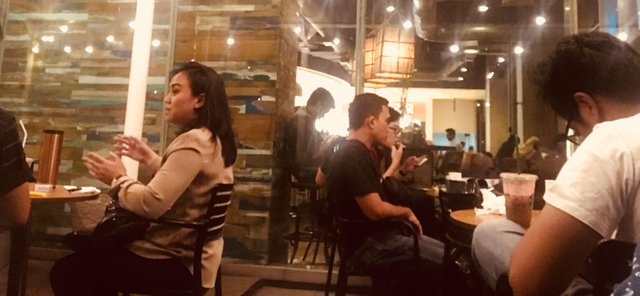 Dengan ngopi kita bisa juga mengikat silaturrahmi dengan teman baru, mempererat tali yang sudah longgar dan memberikan makna atas ikatan yang kita bangun.
Ngopi juga sarana untuk saling menukar informasi, saling berbagi cerita, saling mendengar dan saling memperbulat kepingan-kepingan kisah dari kehidupan musing-masing menjadi sebuah cerita tentang kehidupan.
Ngopi adalah sarana bagi kita untuk terus sehat, gembira dan tetap jenaka.
| Title | One of the best thing in life is coffee |
| --- | --- |
| Photo | @jkfarza |
| Camera | IPhone 7plus |
| Setting | Automatic |
| Location | Starbucks, West Mall, GI, Jakarta Pusat |
Jakarta, 16 Juli 2018
Salam solidaritas,