Asoka Flower
Hi guys, ho are you to day !!!
---
Asoka flower is the name that is very well-known among the people of Indonesia, while asoka itself comes from the sangsekerta language which means to drive away sadness. While in the Aceh region itself this flower has a series of names pinned to it.
If in the Lhokseumawe area this flower is known as mama Bungong Mirah Hu which means the red flower is lit whereas in Europe itself it is called Flame of the Wood which means Forest Fire.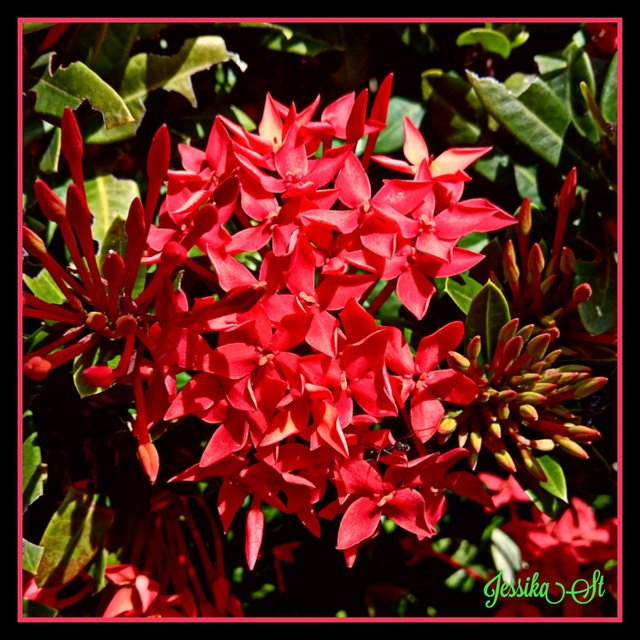 Flowers that are synonymous with red flowers are very preferred by Indonesian women because some people think that these flowers can drive away sadness, so this flower is often planted in the hospital yard and in the office yard, besides this plant is very very beautiful if planted as a fence in the home yard or someone's fence boundary.
I myself also really like this plant because it always grows neatly and regularly, especially if planted with trees with a distance of 1 meter, it will grow more perfect with a distinctive nuance and stored beautiful charm.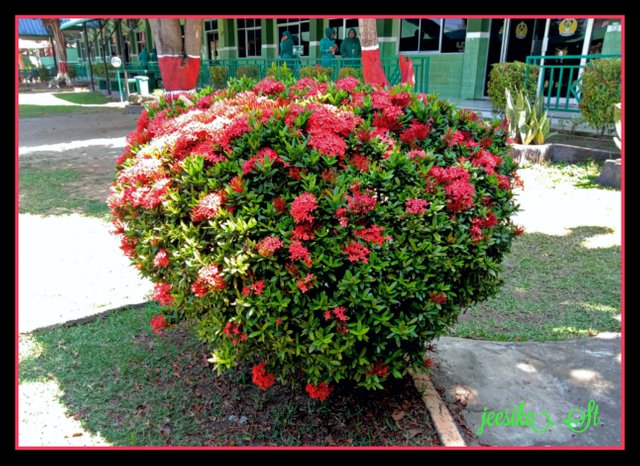 Flowers that are identical with shades of red are one of the ornamental plants that are often discussed by health experts because these plants have amazing benefits.
Its characteristics
Speaking of character, of course you can see for yourself by looking at plants up close, while the shape of the stems on the flower itself is upright with hard wood and can grow up to 7 meters, while my asoka flower grows about 0.5 m, this is a cause of stunted its growth because it always cuts off the ends so that it doesn't have time to be like the size in general. While the branching branch is a name that is termed as sympodial with a blackish color like the color on other ornamental plant branches.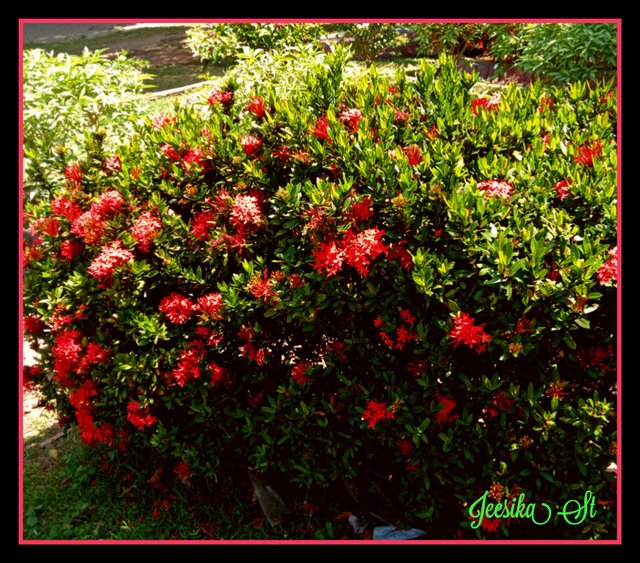 Flower shape
As you can see in this picture, the asoka flower has a red color and is sometimes yellow. Experts classify the asoka plant into compound flowers as well as the morphology of sunflowers which have 4 stamens and the flower head is located in the crown of the flower itself.
The root system of this plant is usually a ride that runs downward to support the height of this plant and also has a brownish color.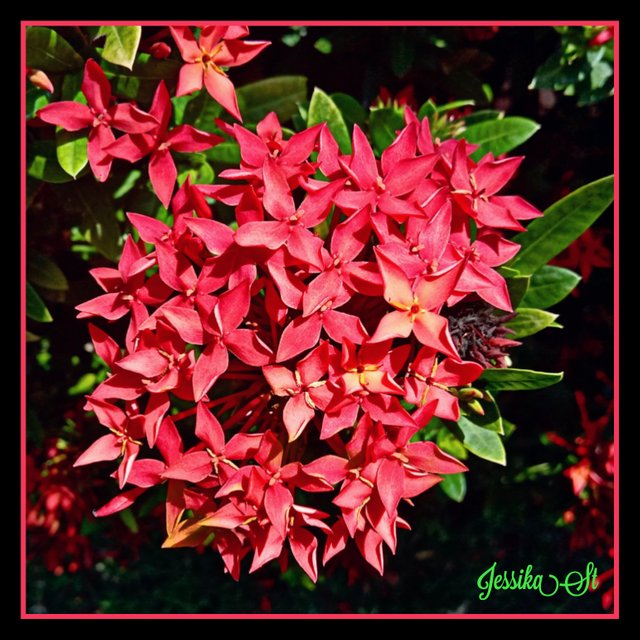 While the shape of this asoka flower is shaped like a needle that gathers in one petal, but when viewed from a distance like an pada ornamental plants generally that gather in one bud so that it seems to fuse on the growth separately.
This ornamental plant is one of the plants that is always planted and cultivated in office yards, hospital pages, people's houses and is often seen in houses of worship such as the Meunasah.

Thus a brief review of the asoka ornamental plants that are very beautiful and enchanting. Thanks.
Classification of Posts and Photos
---

Best wishes to Steemians and eSteem from @jessika.jkt73