Before becoming a butterfly it turns out to have to go through a long thing
Hello all... Good afternoon !!!
---
When you are in a garden there are certainly a variety of ornamental flowers that grow neatly lined up then besides that there is a beautiful phenomenon that is a butterfly that is perched on the petals while sucking nectar.
Then the phenomenon of butterflies and flowers is a mutually beneficial relationship between the two. So thus it can be said that butterflies are one of the insects that love to suck honey on flowers.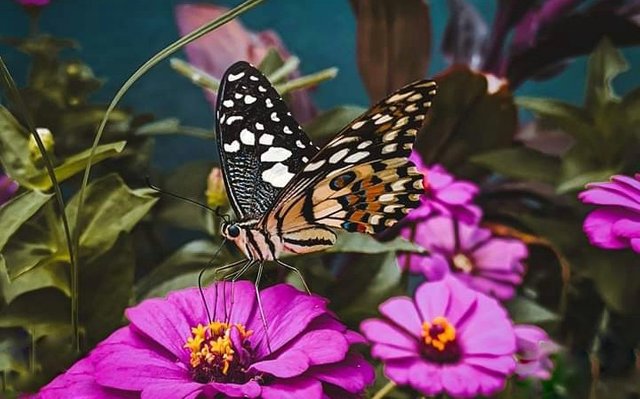 Insect species of the butterfly itself is an animal that is formed by a beautiful process even sometimes mysteriously this has been said by every expert in his observations.
But did you know that before it becomes a beautiful butterfly, it turns out that the butterfly was once a caterpillar that is often considered disgusting and frightening by humans, but when the phase changes to butterflies and become an adult butterfly then it will be liked by humans.
Before they became an adult and beautiful butterfly, butterflies had experienced a process that went through a long stage or experts called it a perfect methamorphosis process, which begins with four stages so that it changes like ordinary and beautiful butterflies.
As:
Egg stage
Caterpillar Stages
Cocoon stage
And finally become an adult butterfly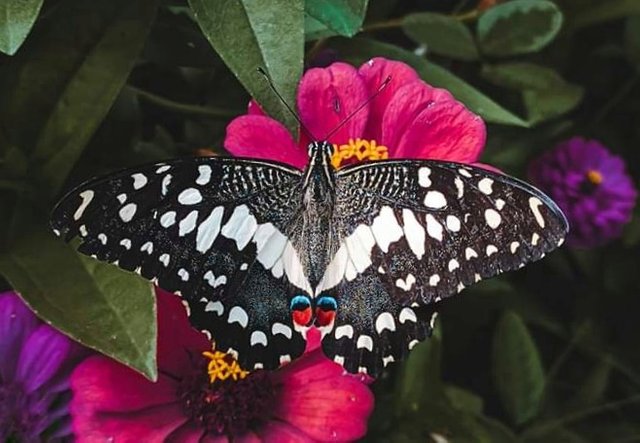 Experts say the occurrence of a process that is owned by a butterfly that begins with the egg stage, then turns into a caterpillar, and so on into a cocoon, so that eventually an adult butterfly comes out then this process is often termed as a methamorphosis perfect.
To become a beautiful butterfly, each species must enter into each of these stages, so if one stage cannot be passed then it will fail in the formation of a perfect butterfly.
Sometimes failure to reach the adult butterfly stage is interrupted when it becomes a cocoon because predators really like these white oval round objects. But at the stage of being a caterpillar in general, it will always be safe from the eyes of predators peering because the larva itself sometimes has tricks in dealing with enemies. Especially for humans very disgusted seeing this behavior.
Step by step is always passed by each prospective butterfly when the formation occurs, and this can not be processed by researchers to produce butterflies without having to go through the process as mentioned above. And this will last as long as nature is still natural.
That is a very brief exposure to this beautiful insect called a butterfly. May be useful. Thanks.
Criteria for photos and writing
---
| Photo location | Aceh Indonesia |
| --- | --- |
| Photografer | @jessika.jkt73 |
| Camera | Mi Note 7+ Micro photo |
| Titel | Before becoming a butterfly it turns out to have to go through a long thing |
---