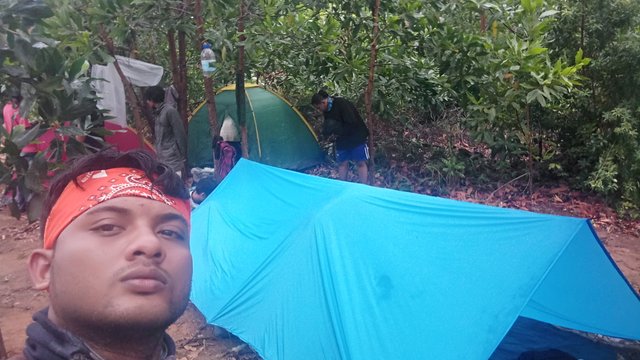 Dalam pendakian, tenda atau perkemahan untuk tempat berteduh atau berlindung mempunyai peran penting yang tidak bisa diabaikan atau semabarangan dibangun karena ini sangat berpengaruh untuk kelangsungan hidup para pendaki.
In climbing, tents or campsites for shelter or shelter have an important role that cannot be ignored or semabarangan built because this is very influential for the survival of the climbers.
Perkemahan yang benar dibuat ditempat yang agak tertutup, luas dan jauh dari pintu angin yang bertujuan untuk bisa dijadikan tempat berlindung dari binatang buas ataupun cuaca yang tidak bersahabat. adapun beberapa fungsi tenda dalam pendakian adalah sebagai berikut ini.
The right camp is made in a rather closed place, wide and far from the wind gate which aims to be used as a refuge from wild animals or hostile weather. As for some of the functions of the tent in climbing are as follows.
Tempat berlindung/Shelter Area
Tempat berteduh/Haven Area
Tempat istirahat/Rest Area
tempat memasak/Cooking Area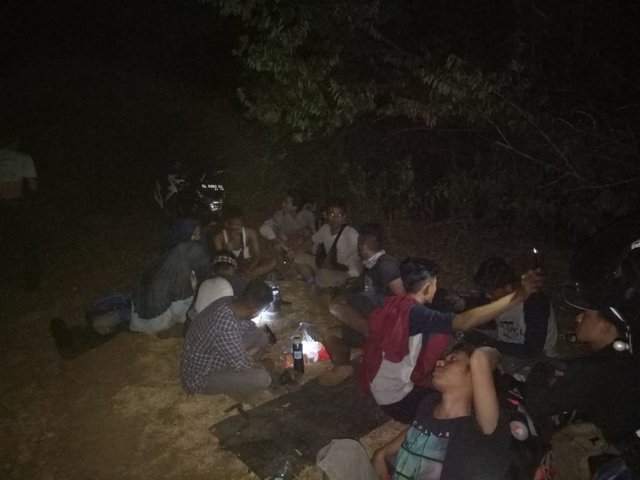 Perjalanan panjang dalam pendakian tentu akan membuat para pendaki akan berada dalam keadaan kelelahan, hal pertama yang diperlukan setelah membuat camping atau perkemahan adalah dengan beristirahat sejenak sebelum memulai kegiatan lainnya. buat lah semacam jadwal untuk saling bergantian dalam berjaga/piket.
The long journey in the climb will certainly make the climbers will be in a state of exhaustion, the first thing needed after making camping or camp is to take a break before starting other activities. make a kind of schedule to take turns in guard / picket.
Dialam raya kita tidak pernah tau bahaya yang mengancam kita sebaiknya jika memang ingin melakukan istirahat janganlah semuanya tidur terlelap ada yang harus berjaga melakukan pengawasa dan saling bergantian dengan jadwal yang telah ditetapkan. hal ini akan sangat penting untuk dihiraukan.
In the universe we never know the dangers that threaten us, it is better if we really want to take a break, do not sleep all the time, there are those who have to guard and guard each other with a predetermined schedule. this will be very important to ignore.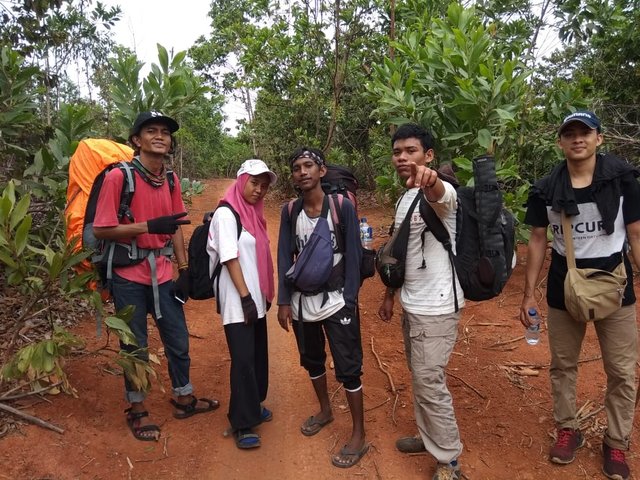 Kekompakan dalam kelompok juga diperlukan, kerjasama tim adalah sebuah pondasi yang akan menguatkan selama perjalanan pendakian sama kembali kerumah. kepercayaan kepada korlap juga sesuatu elemen penting lainnya yang mengantar kita ke puncak impian.
Cohesiveness in groups is also needed, teamwork is a foundation that will strengthen during the same climbing trip back home. trust in the corlap is also another important element that leads us to the peak of dreams.
Buatlah sebuah pendakian dengan sistem kekeluarga tanpa adanya perpecahan, hindari keegoisan yang bisa merusak pondasi kerjasama saling menghargai pendapat dan saling menunggu jika ada yang merasa kelelahan dalam perjalanan. jangan biarkan teman/saudara pendakian anda tertinggal dibelakang karena itu akan menjadi sebuah aib yang sangat memalukan bagi tim.
Make a climb with a family system without splits, avoid selfishness that can damage the foundation of mutual respect and wait for each other if there is a feeling of exhaustion in the journey. do not let your friends / siblings climb behind you behind because it will be a shame that is very embarrassing for the team.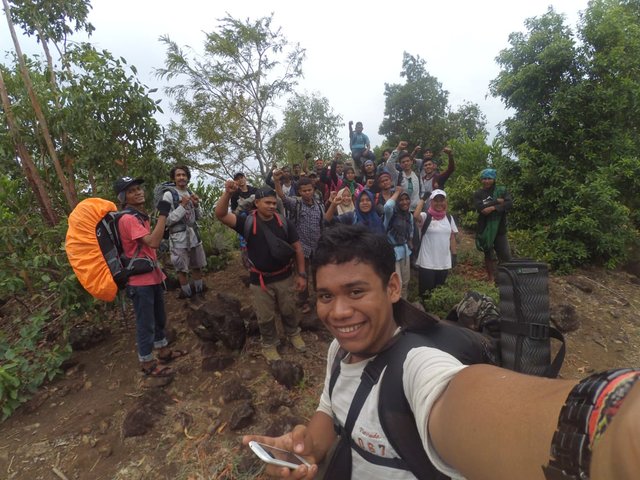 Sebuah pendakian yang sukses adalah pendakian yang dilakukan bersama-sama dan pulang pun harus bersama-sama. semua keselamatan anggota menjadi tanggung jawab tim, hal ini tidak akan mudah jika satu dua orang saja yang bertanggung jawab semua anggota tim harus ikut menjaga jika tidak mau menjadi tumbal dari ganasnya alam liar.
A successful ascent is climbing together and going home must be together. all members' safety is the responsibility of the team, it will not be easy if only one or two people are responsible for all team members must take care if they do not want to be the victim of the wild nature.
Jangan pernah sekalipun meremehkan alam liar, hindari untuk membuat kesalahan yang fatal jika tidak mau terjadi suatu hal yang buruk. kita tidak pernah bisa melawan takdir tetapi kita bisa mempercekil resiko dengan menaati semua peraturan di alam raya. karena pendakian yang baik adalah dengan tekad bukan nekad.
Never even underestimate the wilderness, avoid making fatal mistakes if something bad doesn't happen. we can never fight fate but we can avoid risk by obeying all the rules in the universe. because a good ascent is determined not to be determined.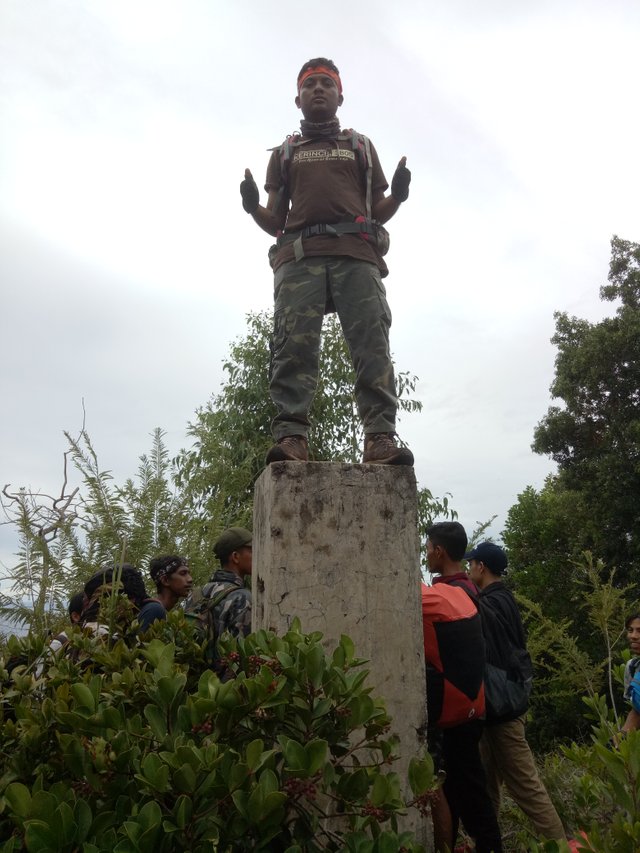 Greetings Forever
Inilah akhir dari tulisan saya dalam artikel ini, semoga teman-teman menyukai tulisan ini dengan memberi upvote, komentar dan sharing. karna dengan bantuan anda TS berharap bisa terus bisa berkarya dengan tulisan-tulisan artikel selanjutnya.
Sekian dari saya & Terima Kasih