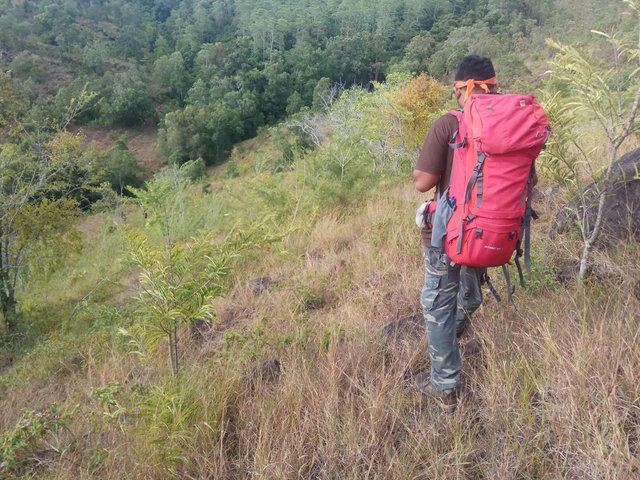 Menurut Wikipedia Pendakian pada umumnya merujuk pada perjalanan panjang dan penuh semangat yang biasanya melewati jalan kecil diarea pedalaman. Pendakian sendiri identik dengan mencapai puncak gunung yang dilakukan oleh Mapala maupun Kopala.
According to Wikipedia Ascent generally refers to a long and passionate journey that usually passes through a small road in the interior. The climb itself is identical to reaching the top of the mountain by Mapala and Kopala.
Kenyataannya pendakian memiliki artian yang sangat luas daripada yang digambarkan, dalam pendakian seorang pendaki akan selalu belajar dengan sesuatu yang baru setiap kali pendakian dilakukan karena alam raya telah ada lebih lama dari pada manusia itu sendiri.
The reality is that climbing has a very broad meaning than what is described, in climbing a climber will always learn with something new every time the ascent is done because the universe has existed longer than the man himself.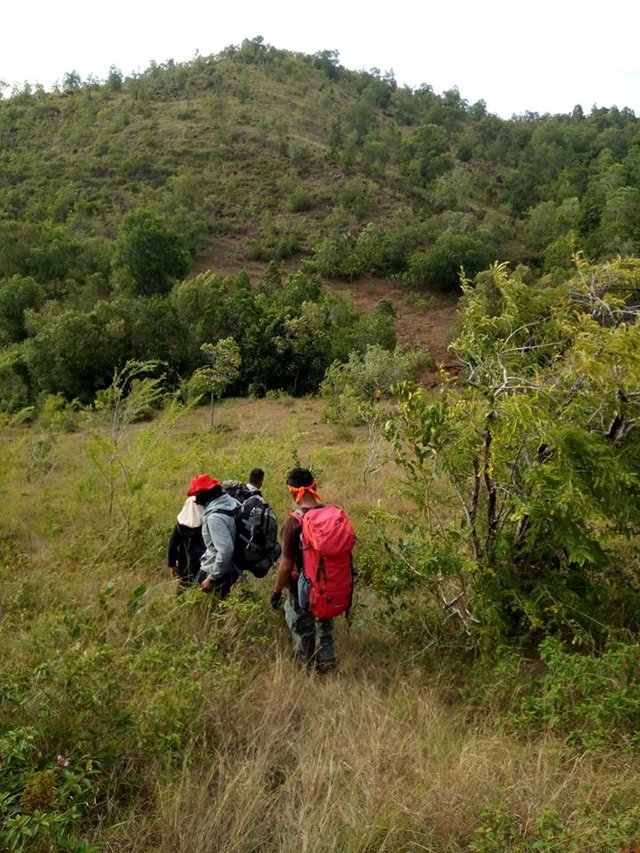 Alam raya akan mengajarkan pendakinya untuk selalu berusaha terlebih dahulu baru mendapatkan keindahan, beginilah hidup kita berjalan dikehidupan nyata dimana rasa egois & pantang menyerah akan selalu menjadi sifat buruk yang tidak dapat dipakai.
The universe will teach the climbers to always try to get new beauty first, this is how our lives run in real life where selfishness & never give up will always be bad things that cannot be used.
Para pendaki biasanya mengerti akan kode etik ini karena mereka selalu berusah senang bersama-sama dalam mecapai puncak impian yang mereka impikan. tidak sedikit dari pendaki yang mengabaikan hal ini dan berujung pada ketidakberpihakan takdir kepada mereka.
Climbers usually understand this code of ethics because they always try to be happy together in reaching the peak of their dreams. not a few of climbers who ignore this and lead to impartiality of fate to them.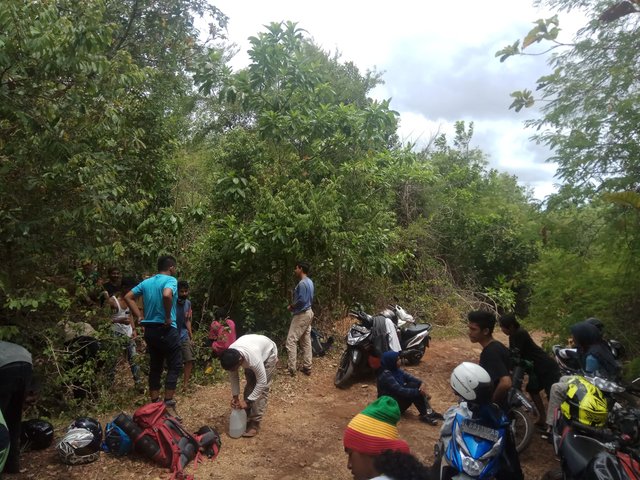 Sebuah pendakian memerlukan sebuah perencanaan yang sangat matang, disitu kita juga belajar manajemen dimana air, makanan & logistik lainnya akan menjadi sangat berharga yang patut diatur pemakaiannya. disina uang yang begitu berharga dikehidupan nyata tidak diperlukan sama sekali & apa harus belajar mengatur logistik dengan menghindari keborosan jika ingin terus bertahan hidup.
A climb requires a very mature plan, where we also learn management where water, food & other logistics will be very valuable that should be regulated. money that is so valuable in real life is not needed at all & what to learn to manage logistics by avoiding waste if you want to survive.
Pendakian tidak bisa dilakukan dengan modal nekad, yakinlah anda tidak akan bertahan lama hidup di alam liar dengan pemikiran seperti itu, anda akan berjalan menuju kematian anda jika itu yang menjadi pegangan anda. sebuah pendakian harus dilakukan dengan tekad kuat serta pengetahuan itu yang akan membantu anda disana nanti.
Ascent cannot be done with desperate capital, rest assured you will not last long in the wild with such thoughts, you will walk towards your death if that is your grip. a climb must be done with strong determination and knowledge that will help you there later.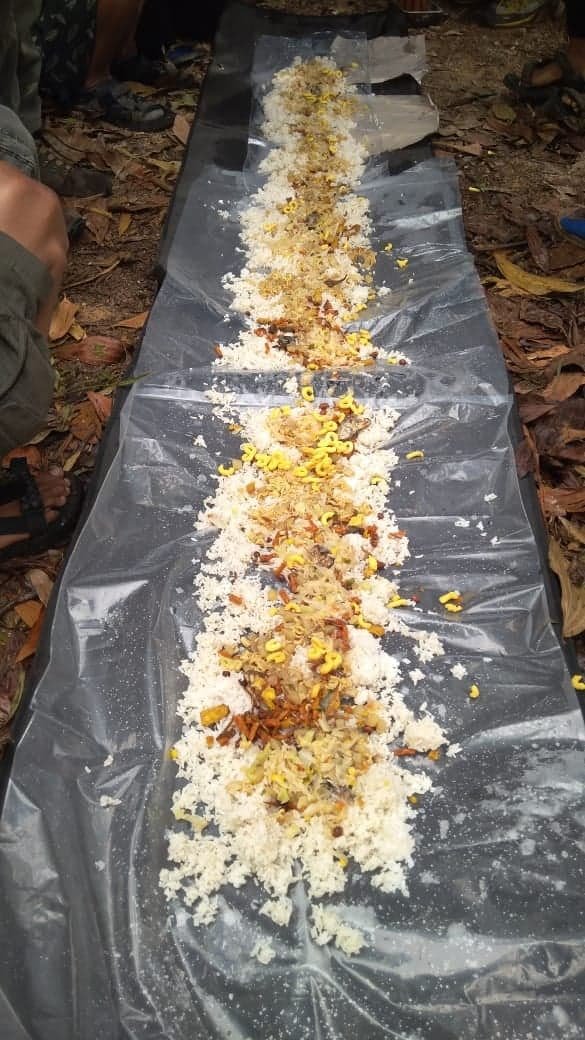 Selain itu, seorang pendaki juga harus pintar dalam menjaga ketahanan fisiknya karena dipengunungan jalurnya akan benar-benar alami tidak ada jalan raya beraspal yang dapat menstabilkan langkah kaki, kita berbicara tentang bebatuan yang jadi pijakan dan pepohonan rindang yang diterobos untuk membuka jalur tidak jarang para pendaki sampai harus jongkok atau bahkan sampai tiarap demi tetap bisa melangkah kedepan.
In addition, a climber must also be smart in maintaining his physical endurance because in the mountains the path will be completely natural, there are no paved highways that can stabilize footsteps, we talk about rocks that become footholds and shady trees that are broken through to open lanes not infrequently climbers until they have to squat or even down to keep moving forward.
Tidak heran jika fisik yang tidak kuat akan merasa cepat sekali kelelahan, akibatnya bisa sangat fatal karena akan memakai logistik air yang seharusnya sudah diminimalisir penggunanaanya menjadi terpakai. jika itu terjadi berharap lah ada keajaiban sehingga menemukan mata air terdekat di sepanjang jalur pendakian jika tidak ada maka berharaplah pada takdir anda.
No wonder if a physical who is not strong will feel very quickly exhausted, the result can be very fatal because it will use the logistics of water which should have been minimized, the user will be used. If that happens, hope there is a miracle, so you can find the nearest spring along the hiking trail if you don't have one, then hope for your destiny.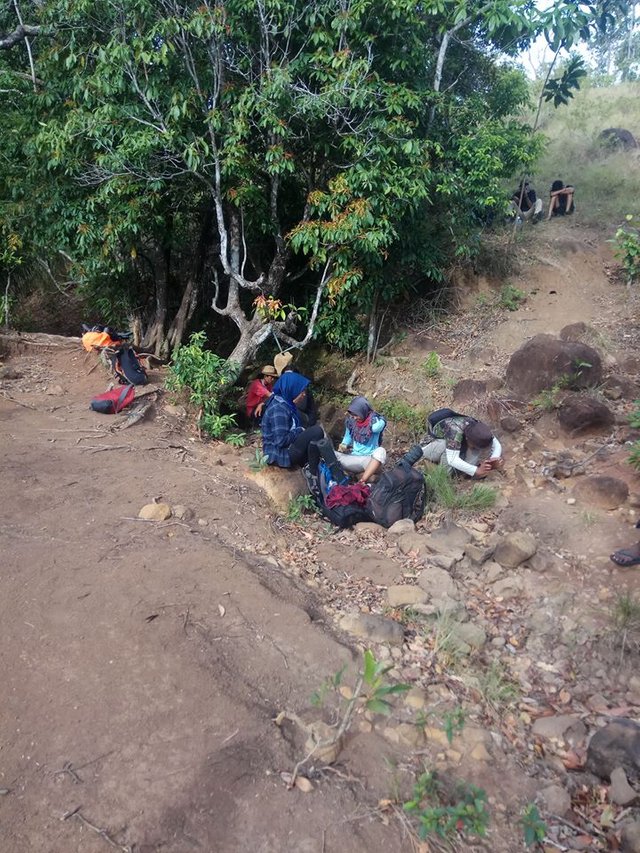 Jika perjalanan tidak tercapai sesuai target atau pun hari sudah semakin gelap, berpikir lah untuk pergi beristirahat dahulu buat kemah sementara jangan terlalu dipaksakan untuk terus berjalan. Kita tidak pernah tau yang akan terjadi di alam raya jika sudah malam lebih baik memposisikan diri anda ditempat aman lalu menginaplah dulu itu akan baik buat anda dan tim untuk kembali segar dan melanjutkan perjalanan besok hari.
If the trip is not reached according to the target or the day is getting darker, think about going to take a rest first for a temporary camp, don't be too forced to keep going. We never know what will happen in the universe if it is night it's better to position yourself in a safe place and then stay first it will be good for you and the team to come back fresh and continue the journey tomorrow.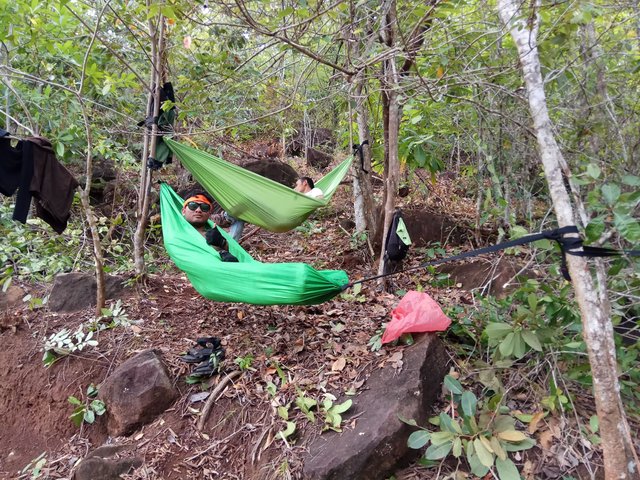 Continued in the next article..............
Inilah akhir dari tulisan saya dalam artikel ini, semoga teman-teman menyukai tulisan ini dengan memberi upvote, komentar dan sharing. karna dengan bantuan anda TS berharap bisa terus bisa berkarya dengan tulisan-tulisan artikel selanjutnya.
Sekian dari saya & Terima Kasih