What is The Effect of The Question "When?" In Household Context?
On this occasion, I was interested in writing and discussing one word which in my opinion, it is the most haunting word (haunt me). The word is "When"?. The experience about the question "when?" which of course all of you also receive it often or vice versa, you ask that question about "when" to your friend?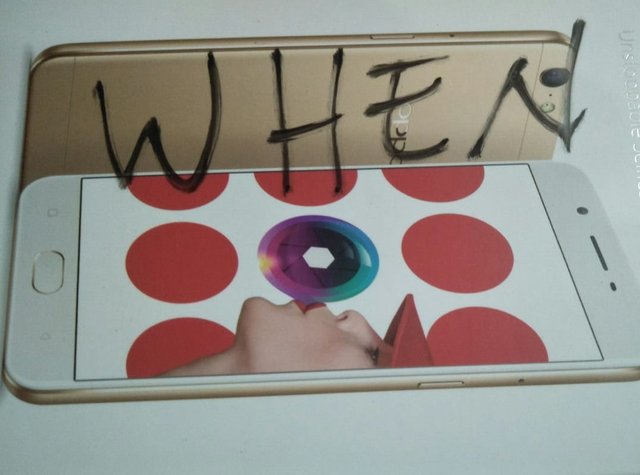 Indeed, the questions by using the word "when?" it becomes the question that most haunts everyone's mind. For example, when our friend asks us "when did you graduate?" "When are you married?", "When do you have children?", questions like that are very disturbing and haunting our minds and it will continue until sometime. Even though we seem silent when we accept the question, but to be honest, surely it will be a thought until we are in bed, right?
Although the question "when?" makes us upset and very uneasy, but basically we are never alone facing turmoil and confusion because of "when" questions?.
The Questions "When?": Able To Make Someone Sad and Cry
Want know how is the story of a wife crying because a question "when?" They (husband and wife) were married nearly 15 years ago. 15 years ago became one of the happiest days in their lives. Her husband is a person who is a religious person, he loves his wife and is very responsible and alive as is. There is nothing more to ask about the husband? In addition, he also had a very good career at that time.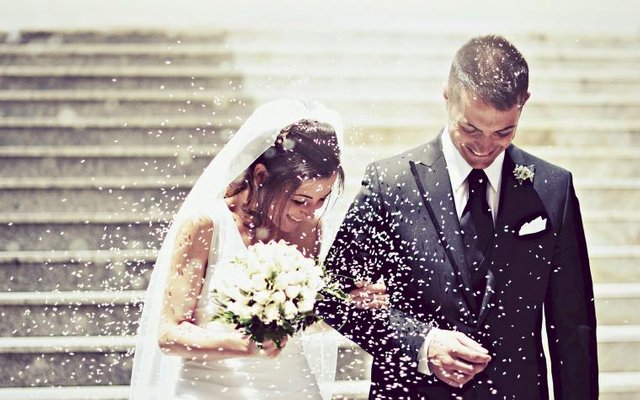 [Source]

Time continues for up to 5 years after the wedding takes place, there are no signs of a wife containing (pregnant). Every time they go to the doctor, they are always told that wife is stressed. Maybe because of work and sensitivity? Although the wife said to the doctor, I was not stressed, but the doctor also remained in principle, said the doctor. "Maybe, you don't know if you are stressed, but your body feels it."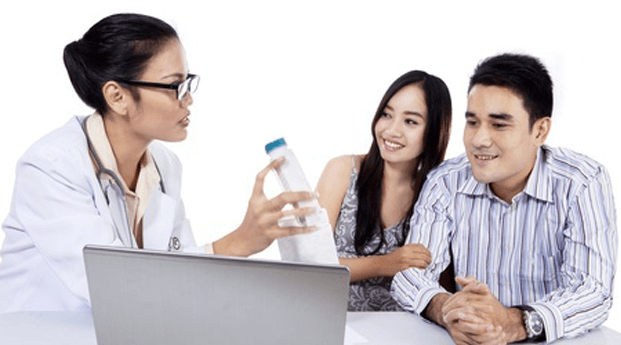 [Source]

Next month they go to different doctors, and the results are the same diagnosis from different doctors. Finally, it occurred to the wife, maybe the doctor was right, I was stressed even though I didn't know.
After a few years ago they went back and forth to the hospital, finally, their husband and wife decided that the wife would stop working. Their hope, by stopping working, the wife is more relaxed and can get pregnant. Please note that the problem is known to exist in the wife.
After the wife did not work anymore just sitting at home, it turned out that it was not also (no signs of pregnancy). While on the other hand, especially friends and family always ask, "When do you have children?" Moreover, the question came from their parents, this made him feel sad and stressed. He is sad because he knows they (parents) are worried. Of course, parents want their children to be happy and their children want their parents to be happy.
But for the wife who made it worse was if her husband asked, "Do you really want us to have children or not? When do you want us to have children? "It hurts so much. Although the husband does not intend to hurt his wife, if the question comes from the husband, try to imagine how sad and sick his wife accepted the question.
Hopefully, their relationship (husband and wife) is fine. The wife is only frustrated because age her continues to grow and there are no signs that she (wife) will get pregnant. And the more frustrated, she is the more silent he will be. The more she kept quiet, She got worse. She doesn't know must tell who anymore. So she looked more silent, more praying a lot and crying and asking her God. In her belief, only God is the place where she complains because she doesn't know who else to complain?
The wife never kept a secret from her husband, everything she always shared with her husband, and for this one, she felt very lonely. Her husband did not often ask this question, because the husband was very careful about his feelings. But there are times that come suddenly. This did not make a fight between them, but it felt like someone could suddenly pierce the time lag. Finally, the wife is overshadowed and haunted by fear that the husband suddenly asks again "when do we have children?"
Time goes on, times when they are gathering and chatting with family, where the wife forgets what she is talking about because she is haunted by fear that her husband asks "when?", Suddenly the discussion turns to children who funny. When that suddenly the wife flowed tears. She felt so sad. She was unable to withstand his sadness. At that time it felt like she was very sick, and she cried because could not bear the pain and sadness.
She (wife) tried to hide his tears but he did not succeed because he was seen and discovered by her husband. Then her husband approached him, and asked: "Why are you, honey?" His wife answered: "I'm sorry, Sorry. I can't say anything else just to say that. And her husband immediately understood what she (his wife) was talking about.
Then what was done by the husband when he found his wife in very bad conditions and so much sadness. The husband makes his wife sit upright, saw his eyes deep, then he said: Honey, listen to me, huh. I'm happy, I'm really happy to have you. If indeed we can be happy without the presence of the small angel (child), it's okay, right. I am happy. Then after the wife heard her husband's answer, she more cries in her husband's arms, while she said: "God ... how lucky I am to have him as my husband. I am very grateful to you, God". She praised her god without stopping.
---
Don't hurt someone's heart with asking "when"?, and stop asking "when?"

Thanks For Your Time
The Best Regards, @ijoel
Join eSteem discord's channel https://discord.gg/CvzKdHD
---
Join World Community Grid today!