Let them live freely
Hi all, good night and congratulations fun in doing activities as usual !!!
---
Of course you are very familiar with one of these animal species, what's more he is very trendy on the big screen film titled Batman.
In the film titled Batman is often seen one of the actors who always saves humans from crime with the costum and characteristics such as bats.
However, in reality it is not like what is told in the virtual world, because the bat itself is one of the animals that are active at night.
It is generally known that bats themselves are mammals belonging to the chiroptera order.
Its presence in this world has never bothered or disturbed humans, but if we will continue to hunt, fear will occur in human life sometimes things happen that are not desirable. So in this case we will mention several things that have an impact on humans if we kill them, moreover, consuming it.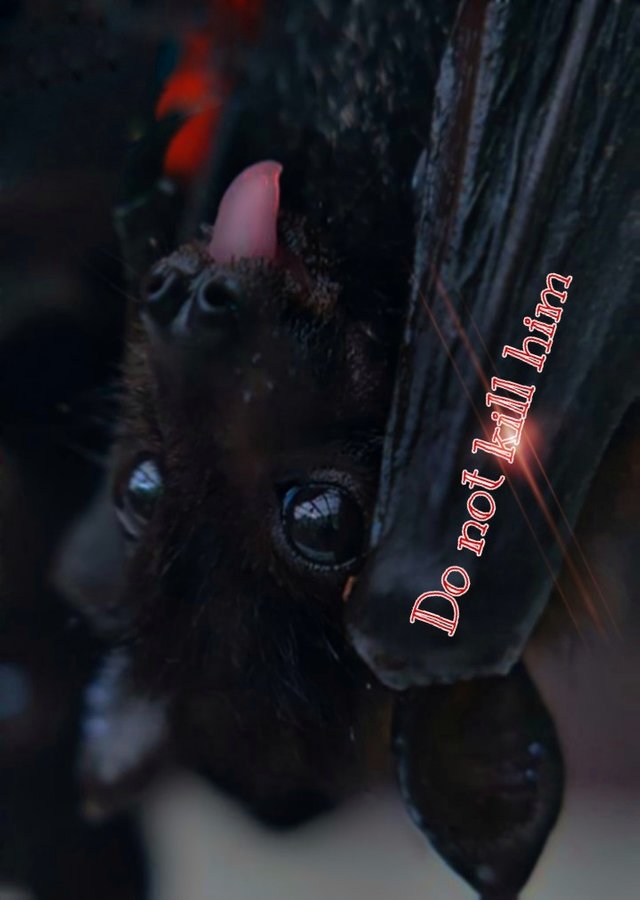 🦇 Unique thing on the body of a bat
In the world of flying animals, it's not a taboo thing because almost 80% of winged animals can fly into the air. Then in it there are only a few animals that are very dependent on flying and moving like bats, other animals can also fly in addition to other activities with other limbs. Although birds and insects can also fly, they can walk if needed. So, in this case the body and legs of bats are not suitable for walking because their feet are not as normal as other animal's legs.
So thus, the physical body of a bat is very different from animals such as birds and insects or other animals. Bats can't stand properly. Because of this lack of body it cannot perch like a bird, but the easiest way for him is to depend, with his head facing down as you see in the picture.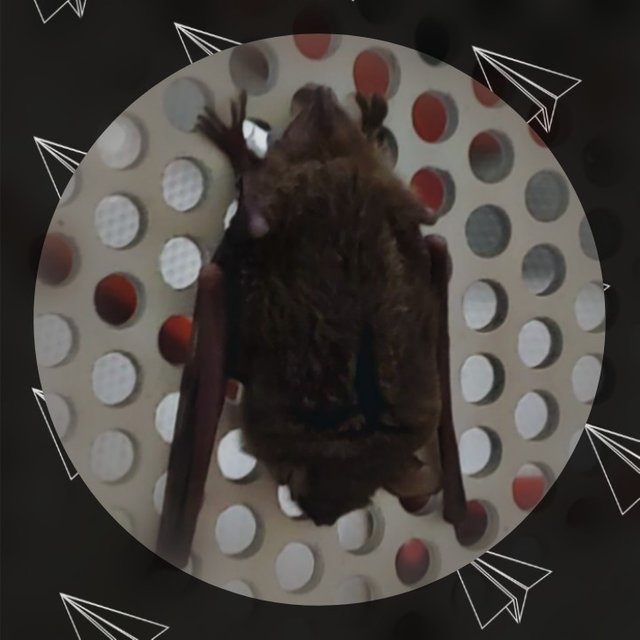 🦇 Do not kill him
Their presence in this world is the same thing as other animals, they have the same rights in enjoying the nature of this earth. Every animal can sometimes be consumed and sometimes can not be used as food, this is influenced by their flesh or body parts that are not fit for consumption by humans. In the understanding of Muslims every animal that is forbidden to eat it is forbidden in the sense that it is not recommended to eat it then it is punished forbidden. Why is it haram? Because it is not good for the health of the body can even cause pain. Bats are also one of the animals that are prohibited from eating because these animals have bacteria or viruses that can kill humans. There are so many events in this world that can make humans die or become sick from eating their flesh. As has happened recently in several countries that have a positive impact on human beings sourced from bats.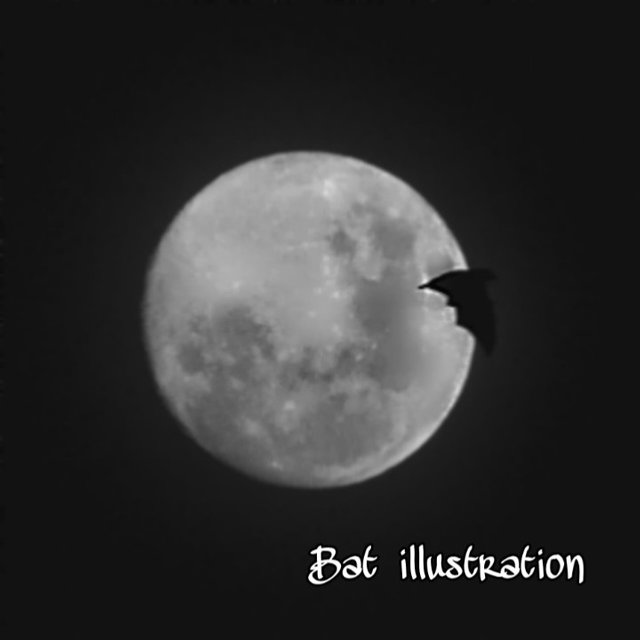 🦇 Let them free
In accordance with what you see in the third, in the picture you can see one illustration of a bat flying freely through a beautiful moon, meaning that they are indirectly saying that, Let me fly freely to a high sky.
This means he put a message to humans that, he wants to live freely in this world, even though he can fly in the blind night by spending the night with a beautiful moon.
We as humans have reason and knowledge, so we can read natural situations both day and night, whereas animals do not have what we have, so through this post I invite each of us to always look after them and anyone who needs our help.

Thus a simple review that might benefit us all, if indeed this is useful for us all, let's preserve this nature. Thanks.
| Themes | Let them live freely |
| --- | --- |
| Photographer | @hijra86 |
| Camera | Redmi type 4 X + macroe camera |
| Location | Aceh, Indonesia |
| Source of knowledge | Own ideas |
---