Potret sikecil
Selamat malam sahabat semuanya di manapun anda berada khususnya kepada sahabat semuanya yang berada di indonesia, bagaimana kabar anda pada malam ini ,semoga sahabat semua sehat selalu dan selalu semangat dalam berkarya.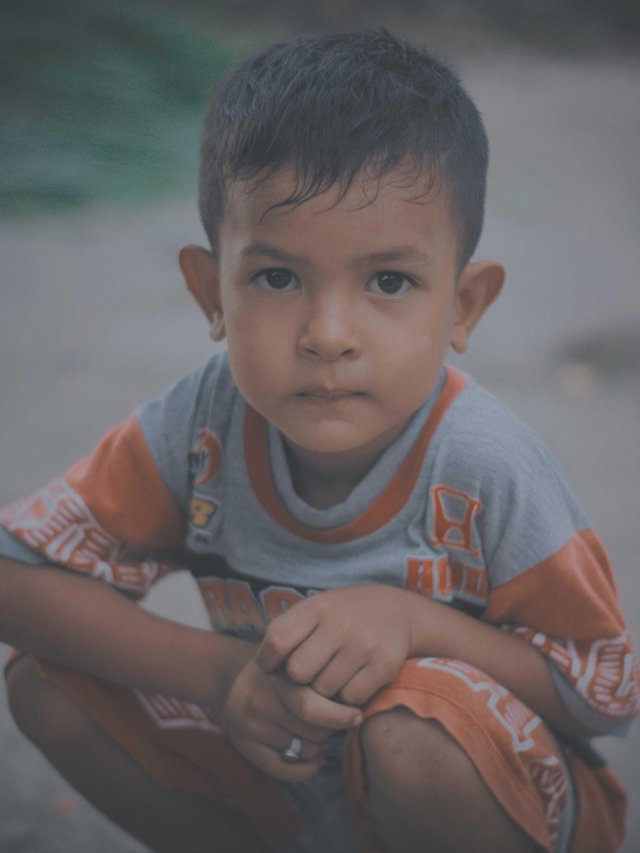 berbicara masalah anak kecil tentu kita akan terbayang di pikiran kita adalah lucu, imut dan lain sebagainya yang membuat kita tertawa dan tersenyum sendiri, itulah sebabnya para orang tua sangat senang bila anak mereka selalu di ceria dan bahagia.
Kemarin saya melihat anak anak di samping rumah saya sedang bermain main, disaat itu saya langsung kepikiran untuk mengabadikan tingkah laku anak tersebut dengan kamera saya, setelah saya memotret maka seperti di ataslah hasilnya, namun itu dengan sedikit proses pengeditan.
Original Content
Captured taken with canon 1000D , edit in the vsco application | © Image & text are my own | Category : Photography | Location : bireuen-aceh.
Terimakasih dan sampai jumpa
Bireuen, 27 juli 2019