Hello all seemmonsters lovers,
I have completed my daily quest which was with my favorite Earth Splinter again. But it was not easy to complete. I was trying to comomet last day only but I was loosing like anything. Then I stopped playing and give a try today and it's done ☺
How's your quest?
Here are reward cards I received from my daily uest.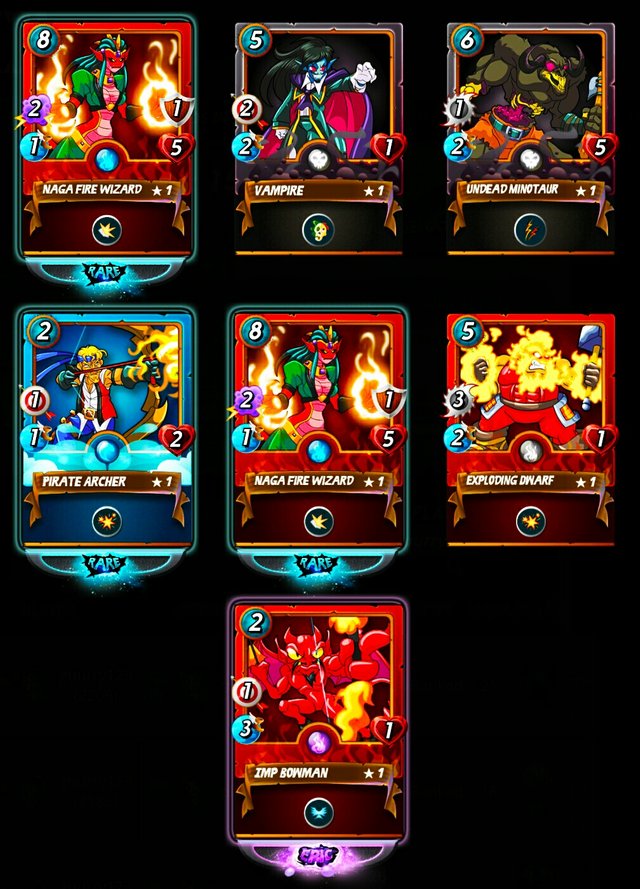 No Gold Foil or Legendary, every day is not luck day. Recently I got legendary gold foil.
Total seven cards from quest.
One epic three rare are three common cards
It's a mix of fire, water, & death splinter cards.
I am using the Fold and Legendary Potions (Brilliant), Which costs me aprox 45 (20+25) USD now the investment is recovers. You also go for potions I am sure you will not regret.
Waiting for second Gold Foil Legendary now ☺😊
OH MY GREAT POTIONS SHOW YOUR MAGIC ☺
Thanks for stopping by my Post.
Don't forget to follow my alt account @freemonster for giveaway.
Thanks to @minimining for delegated cards.