The first sunrise of 2020
The first sunrise of 2020
Yesterday was the first day of the year.
So i decided to make it and awesome one.
Stayed at home on new year's eve,so i woke up super early on new year's day just to catch the first sunrise of the year.
Never had the chance to do this even though I'm living in this island for so long.
I only go for the sunsets but never for the sunrise.
So yesterday i woke up at 5am,get ready and arrived at the beach at 6.15am.
At first i thought that we were late & won't have the chance to see the beautiful sunrise because there were so many clouds blocking the sun yesterday.
I told my friend that maybe because it's the new year, the sun is abit shy, so the sun hide behind those clouds. 😂
My friend just laughed. 😅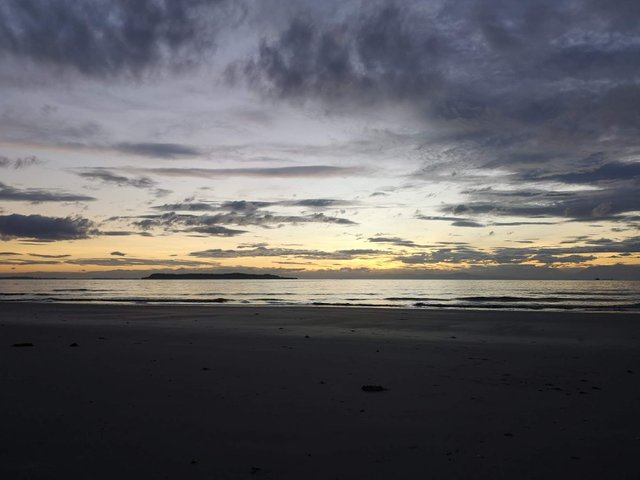 So we waited for sometime while enjoying the fresh sea breeze and the sounds of the sea.
It's was so relaxing. 🌊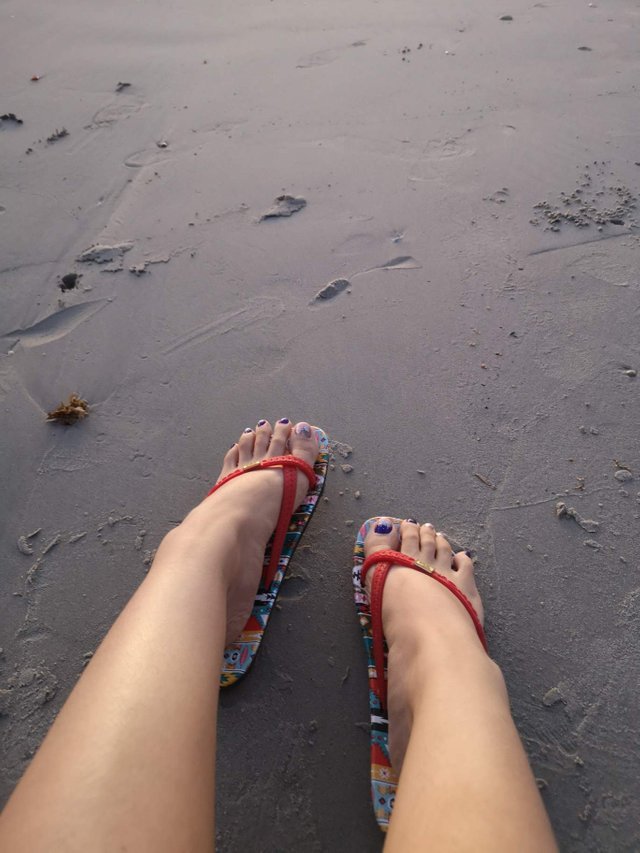 Because I've always love the beach.
Everything about it just makes me feel calm.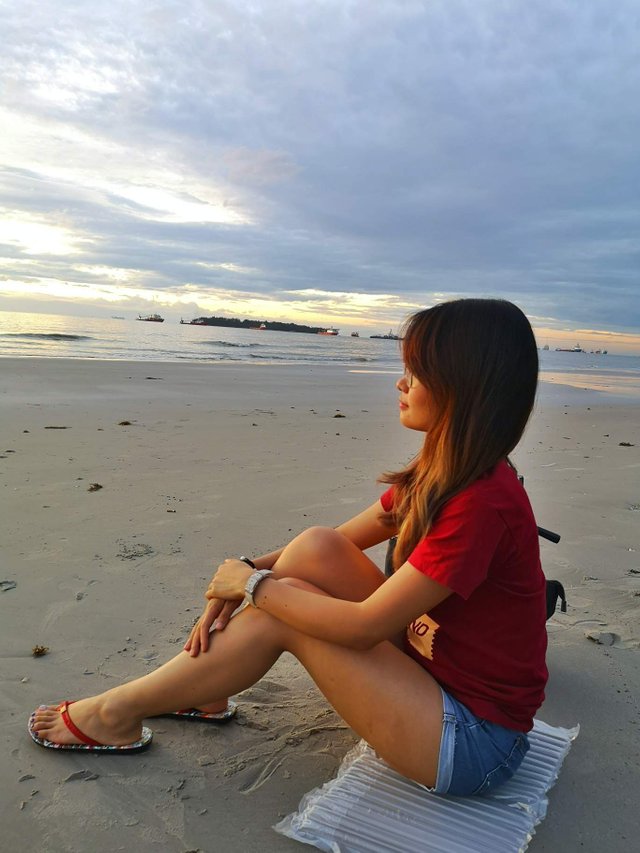 Fun facts:
They said that going to the beach actually does give you some health benefits especially when you're all stressed up in life.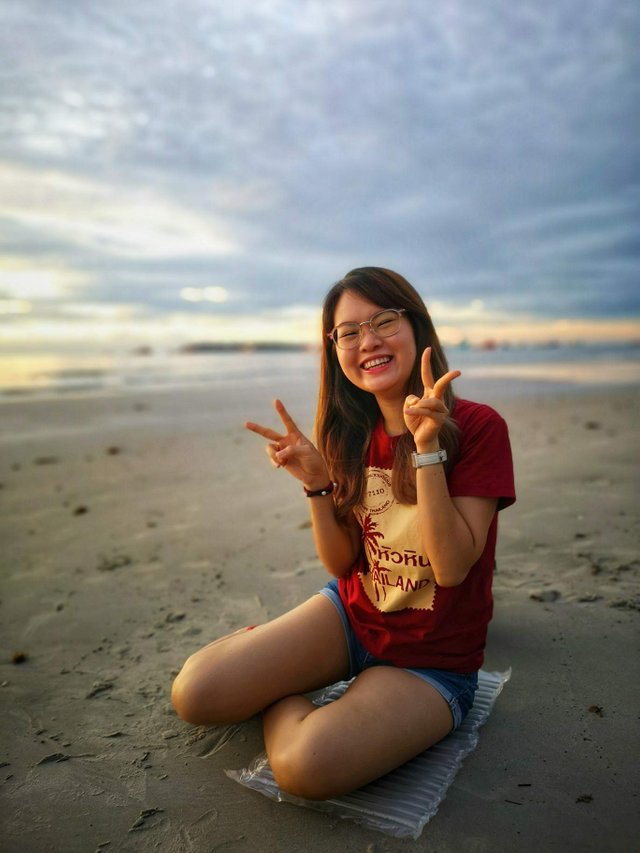 This is what happened to me after few minutes of relaxing at the beach side.
So it's proven perhaps?
HAHAHA!🤣
I'm just being bubbly yesterday morning, while my bestie is still all drowsy and sleepy.😂😂😂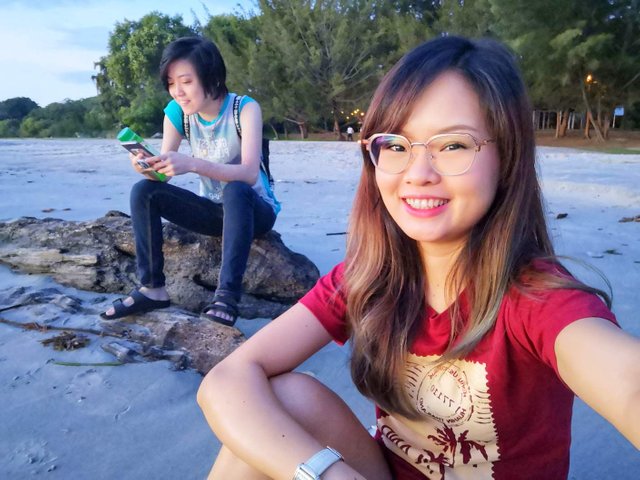 That's her, she just couldn't stand how crazy this friend of hers could be early in the morning. 😆
(i actually only slept 3hrs plus the night before, while she slept nearly 5hrs plus and I'm still full of energy) hahaha.
After long awaiting.
It's 6.34am.
Finally the sun decided to show itself.
That's one round, big and golden sunrise I've ever seen.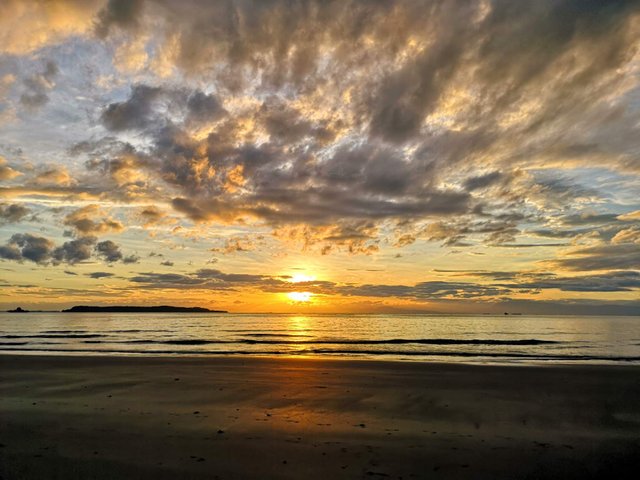 Just so mesmerising. 😍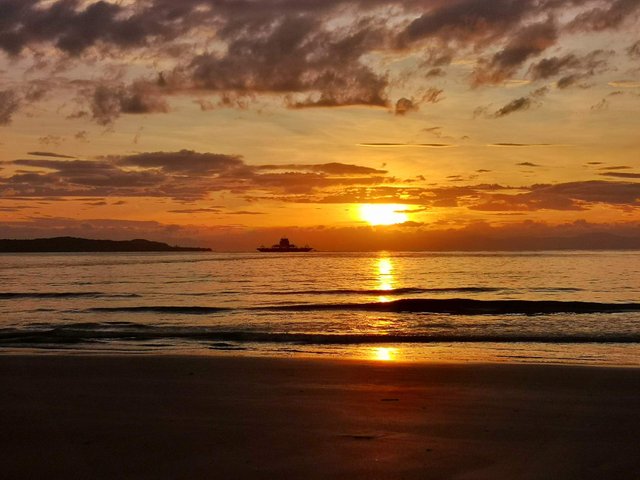 😍😍😍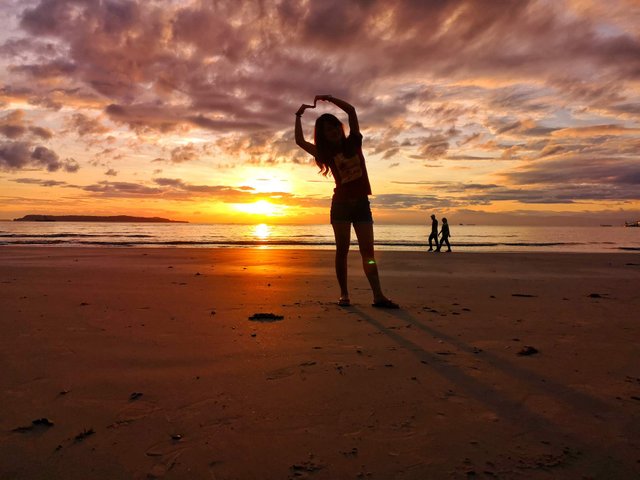 It's just one great start of the year, enjoying this mesmerising view of the first sunrise of the year.
The day before when my bestie ask me to join her to watch the sunrise, i was thinking to myself..
Like what's so great about watching a sunrise?
Doesn't seems to have anything special to it anyway.
But after yesterday, i realised something that it's not about how special it is or not.
It's about taking opportunities in life to create something new for yourself. Sometimes we feel so reluctant to do something for ourselves, we might think that all the things we could buy or the people around us is what make us happy but it's not. Somethings it's free or it's just a simple little thing and it's just right infront of you that brings you back to your real senses again. It's only a matter of time wether you will realised it or not.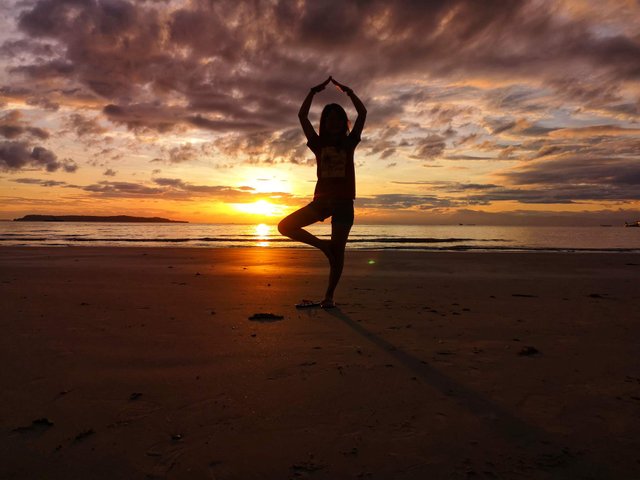 Last year I've learned the painful way to let go some of people in my life that brings me more missery rather than a good friendship that makes us grow instead.
It's hard for a person to let go a friend when you value friendship very much.
It's not about how many friends you can make or have but it's about the quality and sincerity of the friends that you have made.
Quality friends, makes you grow more and strive to be a better person.
The older i get, i realised i just just prefer spending more time on my own.
Less drama the better, the less you have to please someone who is not worth all the trouble.
So i hope this year, will be a year that i will learn more great values in life.
Wishing everyone :
Happy New Year 2020!
May your year be filled with lots of blessings & happiness. ✨🎊
Posted using Partiko Android