Man's Best Friend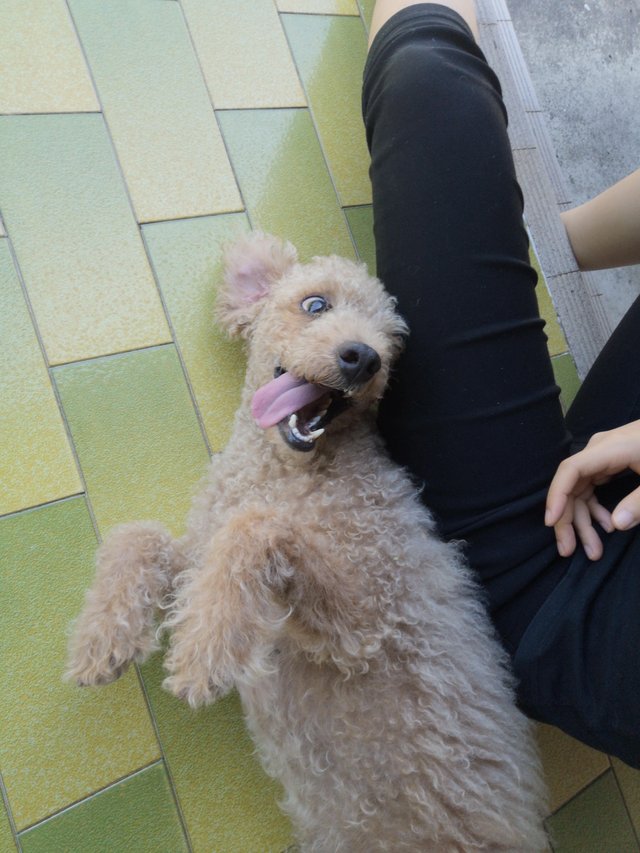 Men's Best Friend
Do you know why are dogs called men's best friend?
Even though they are just animals without the voice to speak out just like a human being,they do have feelings and they tend to portray it in their own way when they are happy or greatful or perhaps mad or being protective.
Sometimes i wonder why they are called men's best friend but there are days like yesterday i realised why.
Eventhough sometimes having a poodle who is quite stubborn and mischievous in his own way,but there are days that he tend to showed that he cared and tried his best to cheer me up when I'm upset or down.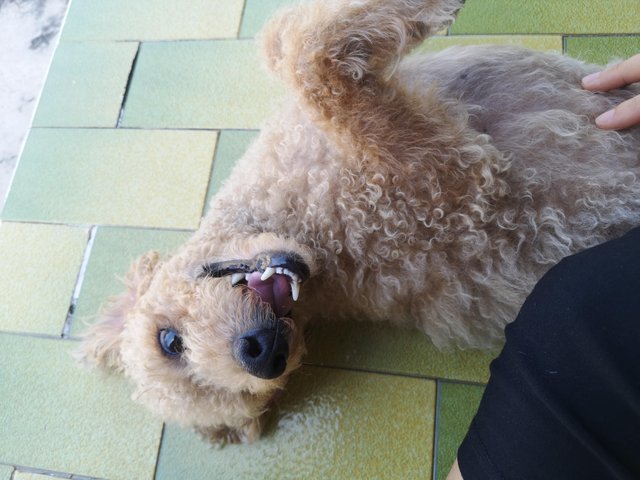 I came home from the dentist yesterday feeling all grumpy and moody to find out that having my tooth properly fixed would cost me alot of money.
Just really disappointed & furious to find out that there is another existence of a dentist who is not professional at all & didn't do the job properly which cost would cost someone else tooth and a fortune to get it fixed properly. 😌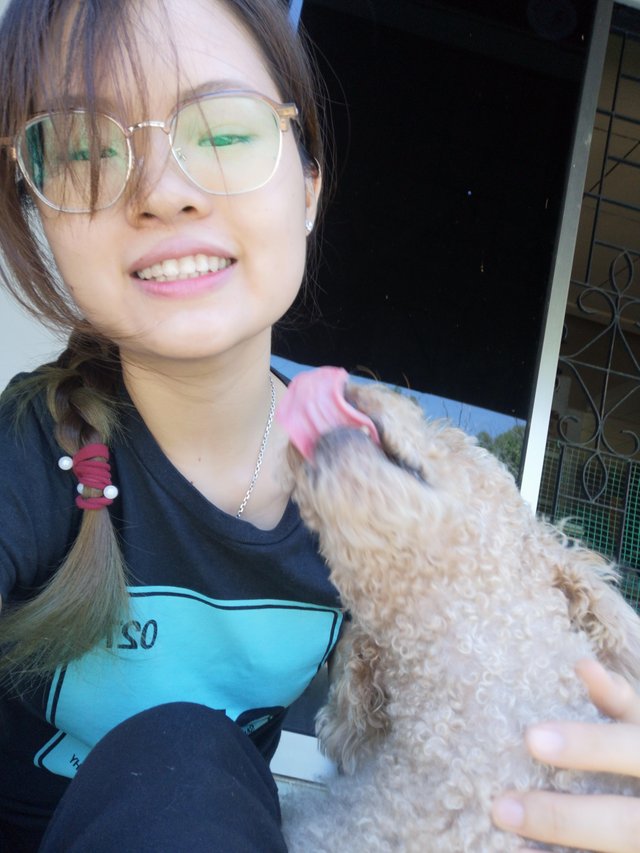 When my dog saw me, he just came trying to cheer me up, trying to lick my face and lay down smiling trying to get me to pat him on his stomach. 😅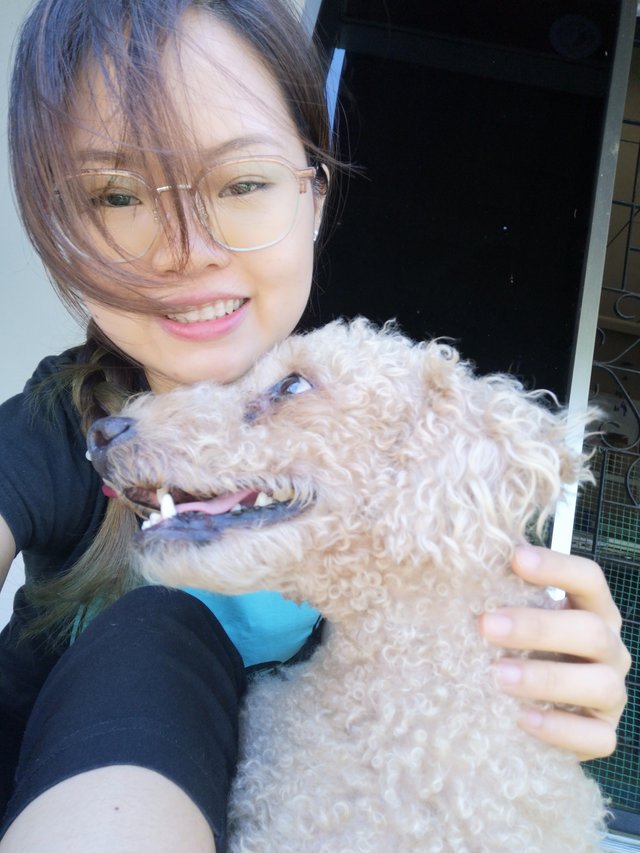 Him making sure that i smiled. 😂
For some part that this made me think that dogs are really intelligent.
They can sense that wether you are sad or happy or stress.
I also have heard that there are dogs that are trained to be a social service worker to help those people who have disabilities or to help them cope with stress disorders and etc etc...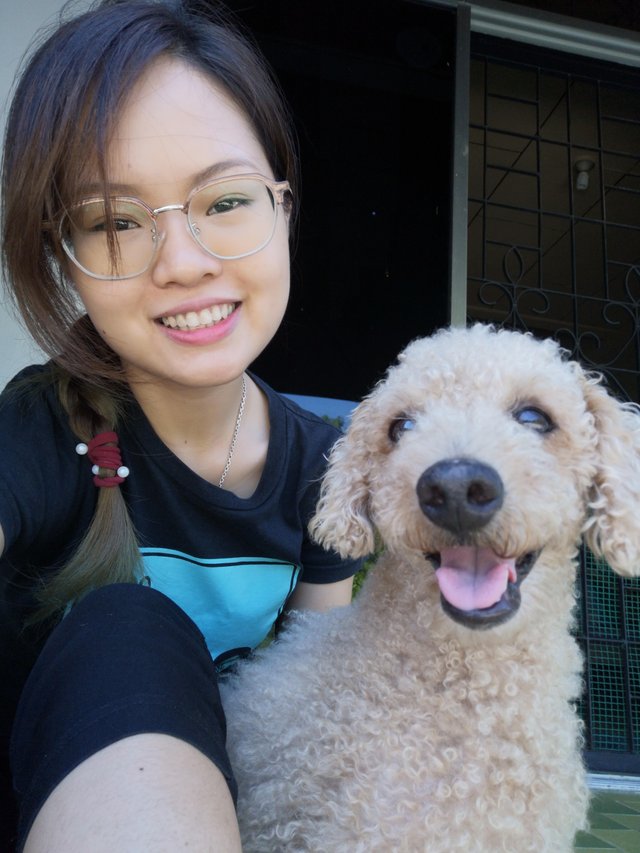 This does proved that dogs are truly men's best friend.
As long as you treat them like a family ,they will truly appreciate and do the same.❤️
Very blessed that I've choose to adopt him when nobody wants him because he was a baby poodle that have the least fur on him.
That one poodle that looks ugly and close to furless but grew up to be one cute and intelligent poodle.🐩❤️
Cheers!
@gracefu