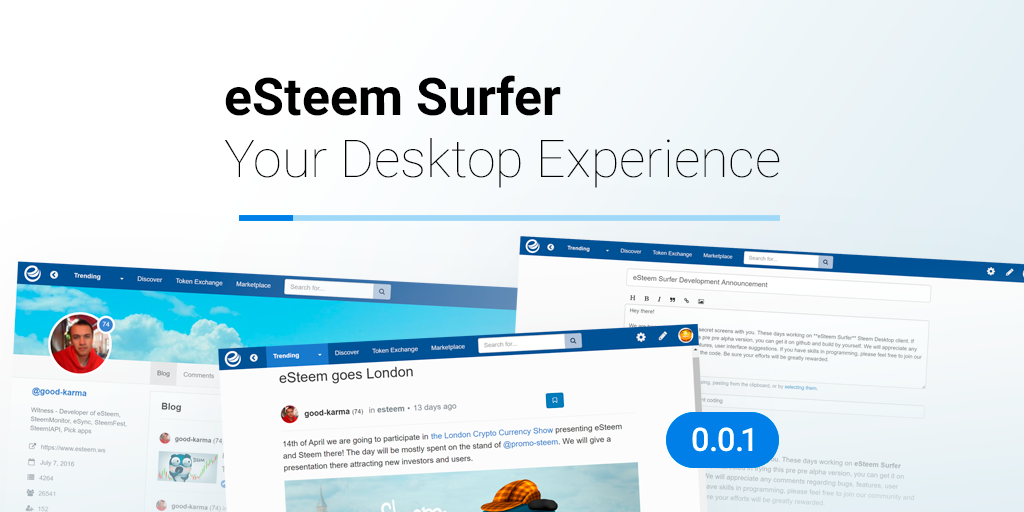 These days we are still working hard on eSteem Surfer Steem Desktop application. We had been talking about it on London Cryptocurrency Show recently. Our Github repo is private for now and this is still WIP (work in progress) but we are almost ready for public release.
Sneak Peek
After our internal alpha testing we will make an open beta release. While you are waiting just check few screens to get a clue on how it will look like. A lot has been done and much more of to come and some parts you see in screenshots might change anytime until release.
Desktop version will include all the functions you like in eSteem Mobile such as push notifications, activity center, drafts, post scheduling, favorites, bookmarks, image gallery and more.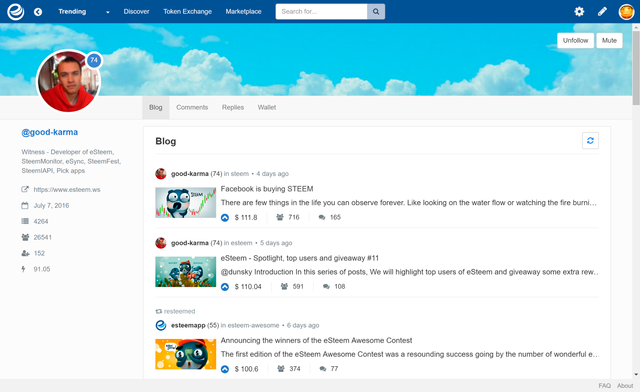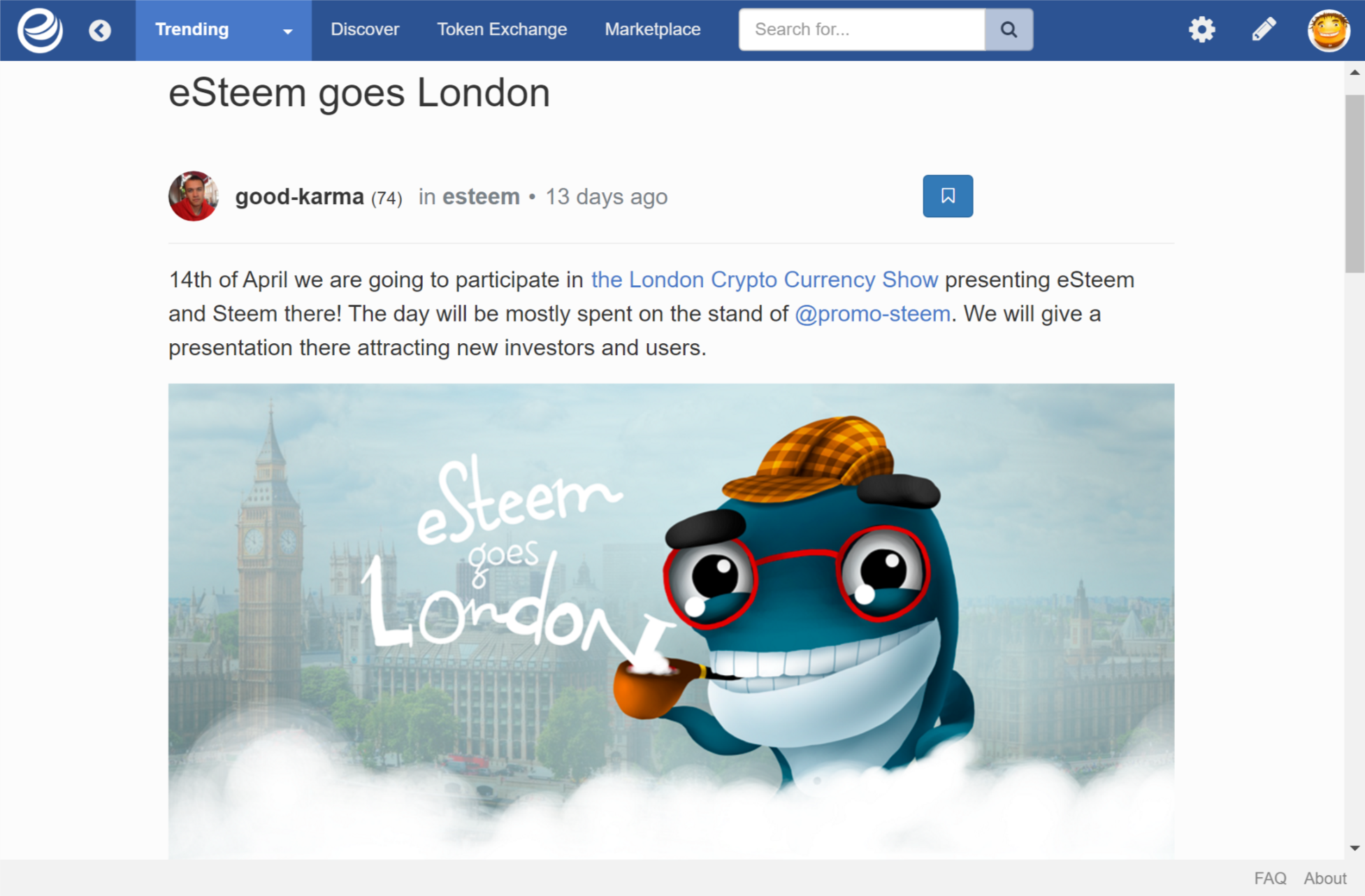 Major features are already in place:
All the feeds surfing like your friends, trending, hot, etc
New post creation
Commenting
Upvoting
Wallet & transfers, escrow
User profile stats
Replies
Bookmarks, Drafts, Image gallery, Favorites synced with eSteem Mobile
Surfer will support Windows/Mac/Linux users, just like mobile version is on major platforms for those who adore their mobiles keeping connection with your Steem fellas via small boxes with screens, Surfer will be same but for much bigger screens and different operation systems.
We will appreciate any comments, feature requests, user interface suggestions. We are looking for new talents by the way, reach out via email if you are interested!
---
---