eSteem website got re-polished with up to date information and new screenshots and getting ready for bigger releases.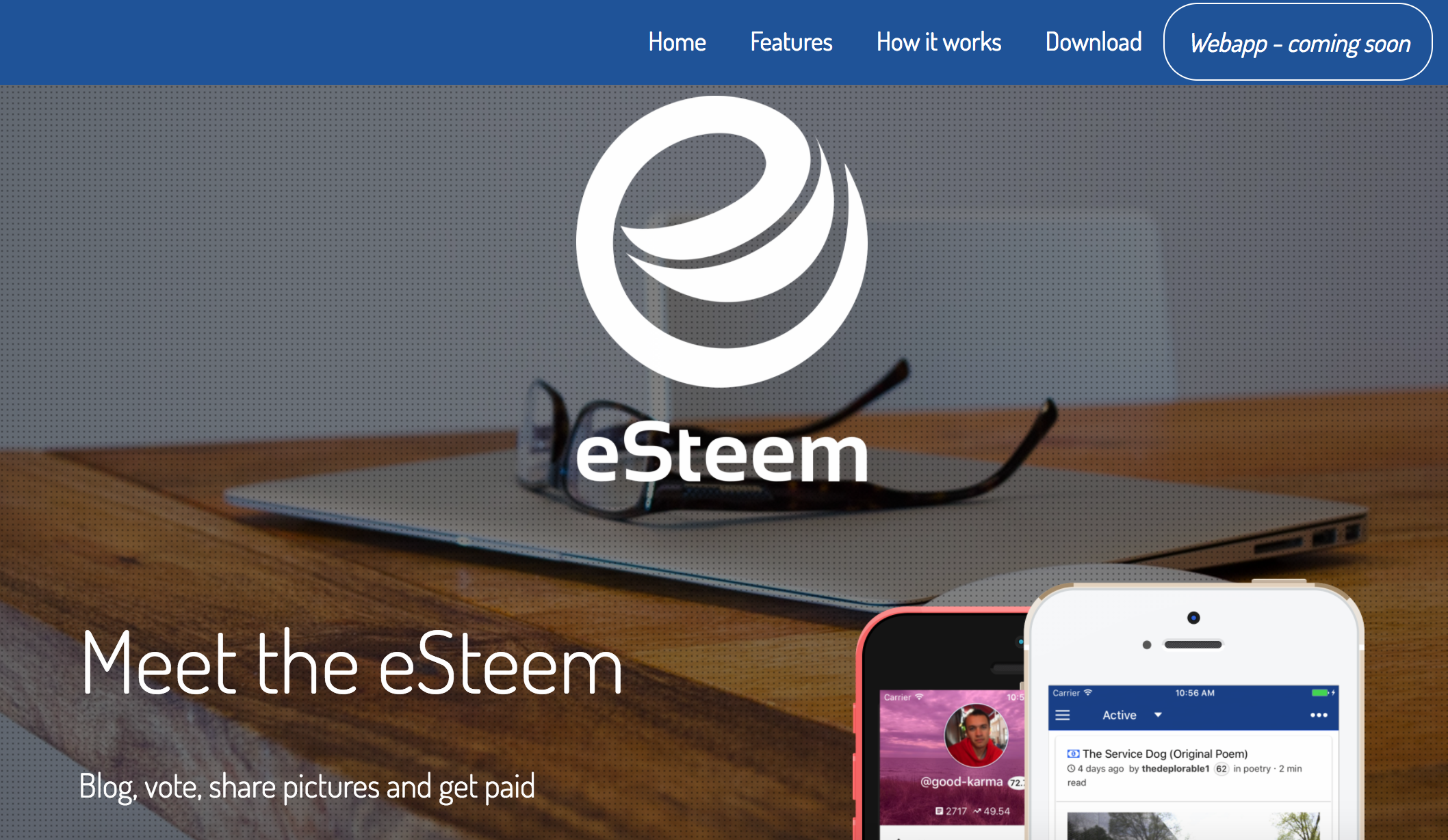 I have been working on SteemPoll improvements but also was thinking of releasing only account creation part of eSteem web wallet and/or desktop wallet so that you could create account for your friends with ease instead of waiting.
Would you want to create account to your friends right now?
Web app is in a ways can be viewed as wallet just like desktop app. Which will be focused on features to give you full control of your account. That's one distinction of eSteem desktop/wallet compare to other user interfaces on Steem that it will be mainly focused on give you all features. Some of you may have heard that certain feature is only possible via cli_wallet but with eSteem desktop and web wallet app goal is to give you access to those features without technical/development skills.
Check out website: http://esteem.ws
Steem on!
---