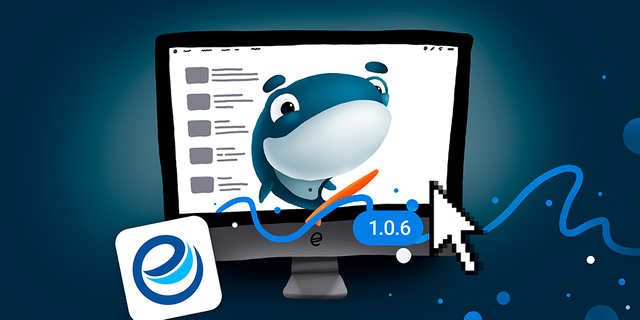 Fresh update just came out but probably you already got it via autoupdate feature if you were on 1.0.5. We are in the process of polishing app with different changes continuously and here is the most significant improvements we've just made.
Voters info popup
Just hove the mouse cursor on the voters icon or number and you will see an informative popup with top 10 voters for this particular post.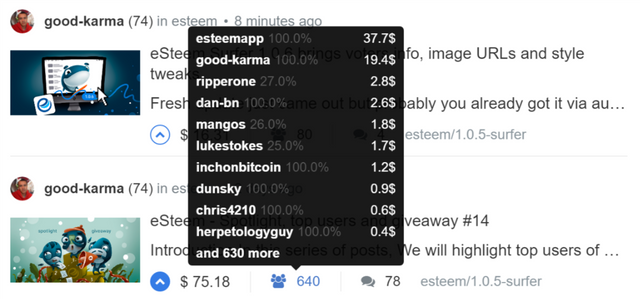 Get image URL menu
Sometimes it's handy to open image from a post, comment or feed right in the browser or to quickly copy image link. Thanks for request from @andablackwidow for that
User created a ticket on our github writing this:
Many people, especially when their post is about presenting photos they made, attach pictures that are in much bigger resolution then presented in regular post view. On steemit.com all that is needed to look at the pic in full resolution is to right-click on it and "show image". It would be nice if something similar was possible in Surfer (opening picture in browser would suffice).
So here it is done.

What is eSteem Surfer
It's a desktop client you can use on Windows, Mac or Linux to surf your steem friends feed/trending/hot/etc pages, upvote, comment, read replies, do all the other major Steem related stuff in your daily social surfing as well as wallet actions and of course few extras: search, discover different tags etc.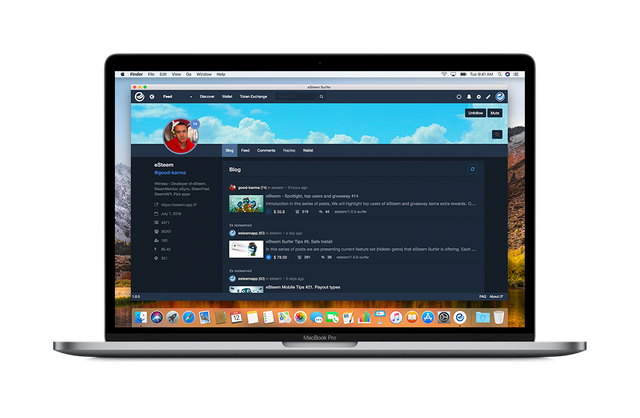 What's New in Surfer 1.0.6 Release
New Quit Menu item added (quit hotkeys are working now)
New Voters info popup
New Get image URL right-click menu
New Steem connect token expire control implemented (Should logout the user or ask to re-login if access token is expired now)
New Changelog post implemented, after each update app redirects user to announcement post about release changes, for example 1.0.6 release will open this post
New added phishy css
Improved Added new tag Pre to html-sanitizer of markdown2html filter for correct post rendering
Improved CSS modifications for H4, H5 and HR
Improved Synchronous feed pages refresh
Fixed Post editing disabled for post-comment pages
Fixed Navigation interface corruption after logging out
Fixed CSS for voting buttons
Fixed CSS code for smaller screens to prevent hiding UI elements in Wallet window
Fixed Passing options to server while updating disabled
exe file for Windows users
dmg file for Mac users
deb and rpm files for Linux users
Source code: https://github.com/eSteemApp/esteem-surfer
Report bugs: https://github.com/eSteemApp/esteem-surfer/issues

Looking for mobile experience?
Check eSteem Mobile for iOS and Android with push notifications, bookmarks, favorites and other handy functions synced with desktop version.

| iOS | Android |
| --- | --- |
| | |