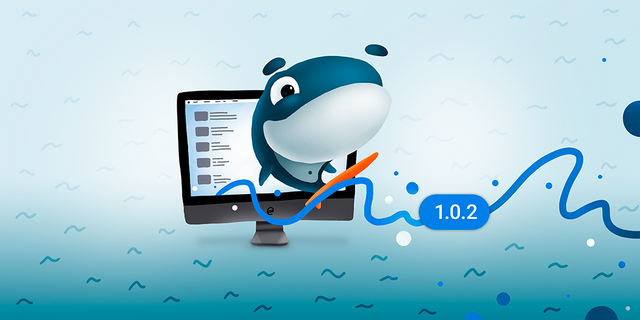 Our team is happy to announce fresh Steem blockchain client release. New version of Surfer comes with new Witness page which you can find in your profile under battery percentage. Card view added for your feed if you like to change view type for two columns instead of one. Also we've made some editor screen tweaks to make the post/comments writing experience smoother. And traditionally bug fixes, some small UI tweaks. More is coming next week!
What is eSteem Surfer
It's a desktop client you can use on Windows, Mac or Linux to surf your steem friends feed/trending/hot/etc pages, upvote, comment, read replies, do all the other major Steem related stuff in your daily social surfing as well as wallet actions and of course few extras: search, discover different tags etc.
What's New in eSteem Surfer 1.0.2
New Witnesses implemented
New Proxy functions added to witnesses page
New Card View for Feed
New Hiding low reputation comments
New BadActors list adapted for transfers
New Comment dedicated page #43 implemented
Improved Comment sorting
Improved Markdown to html
Improved Reblog button disabled for account's own posts
Improved Voting
Fixed Schedule bug
Fixed Opening draft tag issue
Fixed Transfer memo limit issue
Fixed Showing wrong numbers for diffirent currencies bug
Fixed CSS for Dark Theme
Fixed gitignore
Fixed Voting bug while posting
Fixed Minimum windows size reduced to 1000x600px for smaller screens
Fixed Floating post menu
Fixed Comment list ordering
exe file for Windows users
dmg file for Mac users
deb and rpm file for Linux users
Source code: https://github.com/eSteemApp/esteem-surfer
Report bugs: https://github.com/eSteemApp/esteem-surfer/issues

Looking for mobile experience?
Check eSteem Mobile for iOS and Android with push notifications, bookmarks, favorites and other handy functions synced with desktop version.
---
| AppStore - iOS (iPhone, iPad) - v1.6.0 | Google Play - Android - v1.6.0 |
| --- | --- |
| | |
---
---