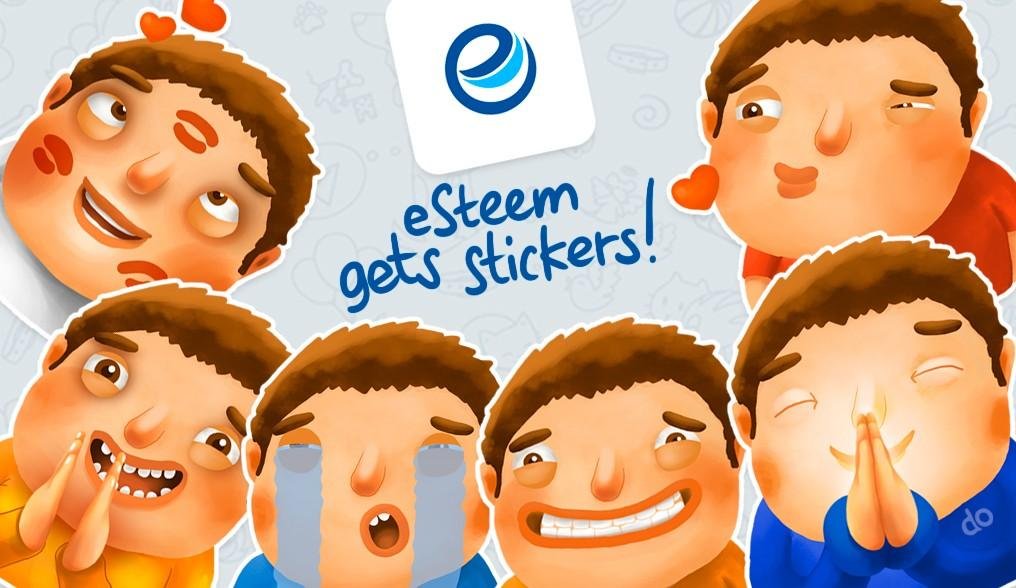 Few days back I wrote about upcoming feature private messaging on eSteem application and some of the potential sticker and other market opportunities to give our users even better user experience and improve social interaction.
Let me introduce @dunsky - illustrator and graphic designer who will be offering some of his awesome work to eSteem users. We have 3 pack of stickers ready to be rolled out for free. I am sure you will love it. They are funny, entertaining as well as unique to carry your messages around with emotions.
Give him a follow and check out his work, he is also working on premium stickers which will be rolled out after our initial release of private messaging. Stay tuned for that!
Contact us to say hello or share feedback!
info@esteem.ws | Website | Steemit.chat | Telegram |
Github

Vote witness good-karma to support projects