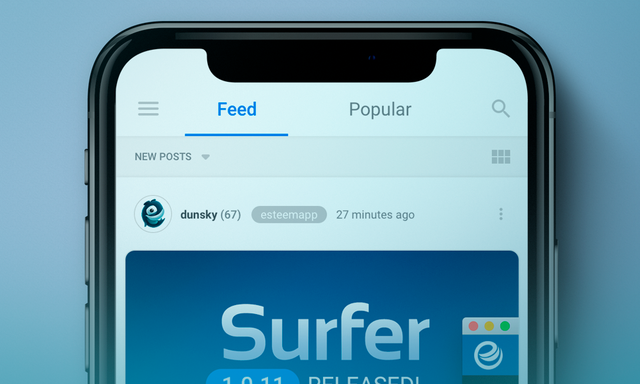 Hey eSteemians, almost a month ago we shared our work in progress eSteem Surfer v2 preview.
Today we are excited to share some screenshots of upcoming eSteem Mobile v2 redesigned from scratch with love by our product lead & CMO: Fil @dunsky. Now that we think we are almost ready for alpha release we wanted to share our excitement with you. eSteem Mobile v2 is written from scratch with superior technology stack, allowing us to deliver much faster application and greater user experience for eveyone.
We are exteremely excited to share our new look across all eSteem products. If you have missed eSteem Search announcement, please read more about Search engine for Steem, which will power all of our new releases with powerful search and content discovery.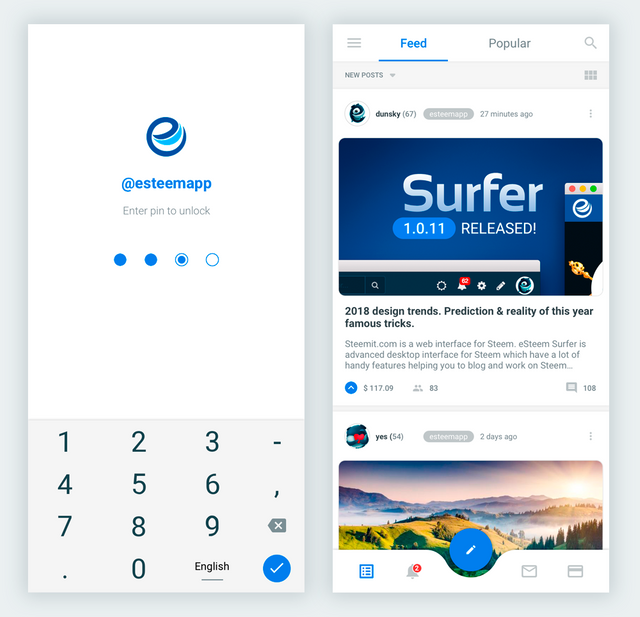 We are expecting to release test apha version before SteemFest 3, so hopefully by the end of October, 2018, we all could start enjoying this new, fresh and awesome interface as well as some new functions of eSteem Mobile.
Combining our gained experience from eSteem Legacy Mobile application and learning what other traditional social networks have in common so we can utilize their pros in our products for better user experience, we believe v2 will be best mobile application for Steem.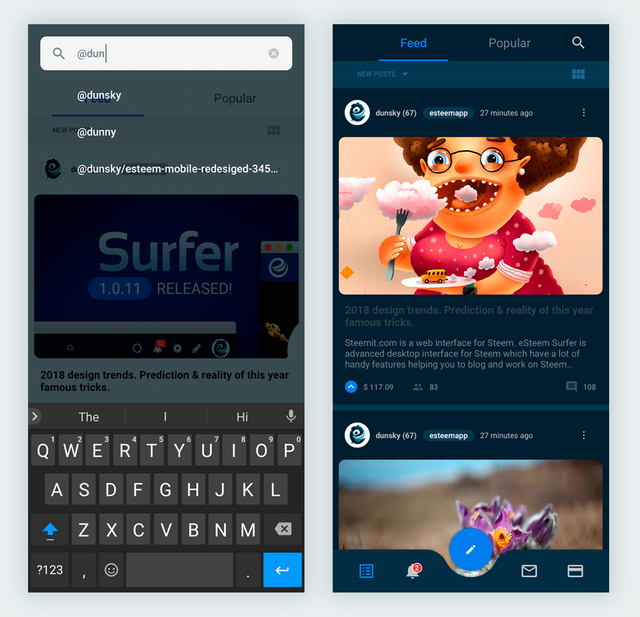 Night mode is planned as well as few other themes and an ability for use to create custom user themes with ease.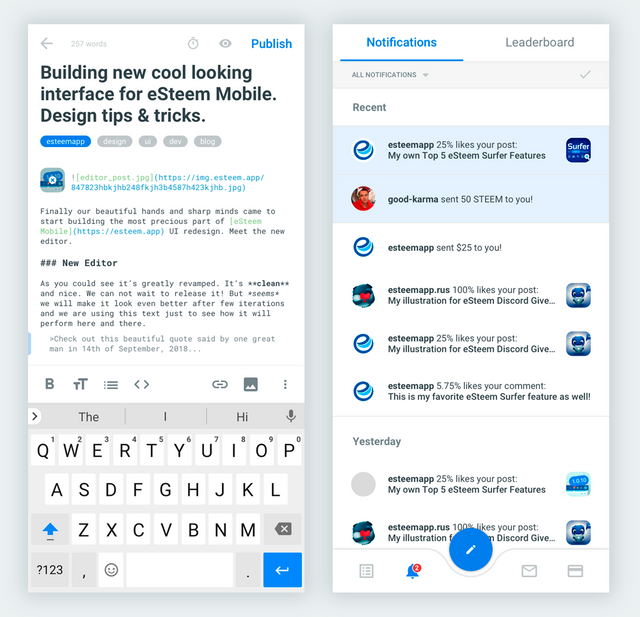 Few more screens for current user menu and wallet pages.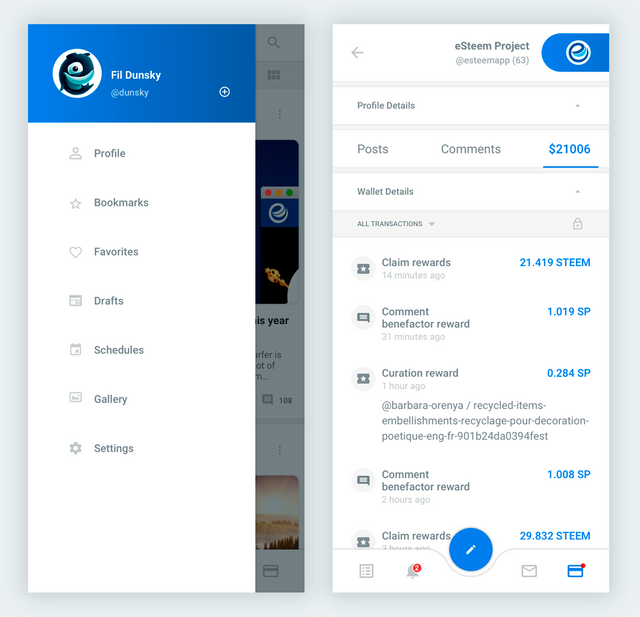 These are still work in progress screens and there is a big chance that release version will look little bit different. You also have an ability to influence our future eSteem designs and user interfaces, so feel free to suggest anything that you think might help you using app daily, let us know in the comments below or email us.

info@esteem.app
🌐eSteem.app | 👨‍💻GitHub | 📺YouTube
✍🏻 Telegram | 💬Discord