eSteem - proudly announce desktop/pc version of the app. After several month of work with eSteem mobile application as well as eSteem desktop, we now present you initial version of desktop app.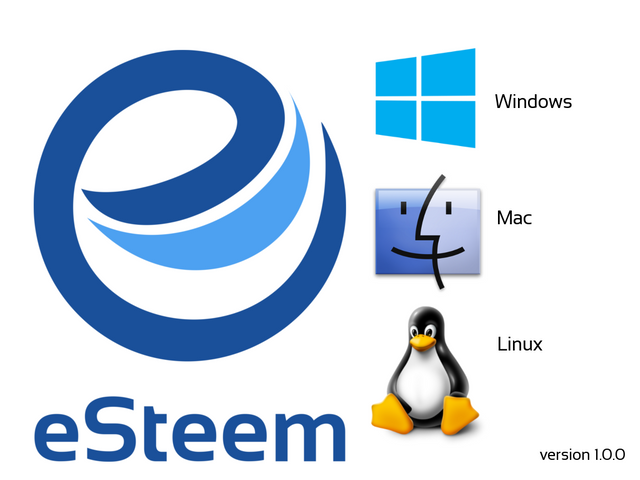 Desktop app has all features mobile application has and plus more. Source code has been optimized and modified to utilize personal computer screen size and features.
With a community support and help, we have 15+ languages available on desktop app as well.
This should give community easy access and use of unique features.
15+ Languages (English, Russian, German, French, Spanish, Greek, Bulgarian, Dutch, Hungarian, Czech, Hebrew, Polish, Portuguese, Indonesian, Chinese traditional)

Realtime notifications, Notification manager.

Easy Editor

Bookmarking favorite post

Save Later drafting

Surfing/Reading, Posting, Commenting, reBlogging, Sharing, Transfer, Market View, Followers, Search, Compact/Card view, many more features.
There are many new features in a roadmap specific for desktop users. Cross access and multiple draft, bookmark, images managing on both desktop and mobile app.
In next releases, expect more improved editor, image/draft/bookmark managers, desktop specific layout improvements.
Usage
Just download archive from list below for your PC operation system specific version and extract archive. Open executable. You are good to go... :)
Screenshots
Download
SHA256 checksum of the files with a link to download
f52a0aa479a7db10d8b7504ae2d9dc5c3c45093df9cb3f7578ee39ed9e9ba6a1
d58d50a6ee9193b847696d1297a2c30b35c8b9895aeb645bdaeade303e06423a
a0e8f3190535912785027f75d2f615a0eff69ad4bdde9138da2f7cc37539097e
ef2263aa3b6ce2ab75409142a1dec710fbb19cf093cab3ffbbcf2b9bedb25d6d
a12a802674e571e69d3ff56bf9dff59a7a822480e9ba0bf0122ca46a9f4ee0e1
7ce165b202f659c200b71828a8fb375ddafefaeabe50ce99d18d59238d630377
---
Caution: download only from official github releases or build from original sourcecode
---
In future releases, we will move updates through Mac AppStore and Windows AppStore and Linux (ubuntu, mint, etc) AppStores. Download eSteem mobile here or visit homepage
Issues/Feedback/Feature requests
Please report issues if you find any to github. This is initial release although with few days testing, there might be unknown issues. Appreciate if you could report them so we can fix/improve.
---
Thank you for reading and hope you will enjoy using eSteem!
vote witness good-karma#26 to support project development