We are happy to deliver the fresh release of eSteem mobile for Android. This version has some nice user interface tweaks to make eSteem look better and more pleasant to use. Also we had been working on lots of bug fixes and performance improvements. You can find the bell icon for Activity Center where you can check many useful things.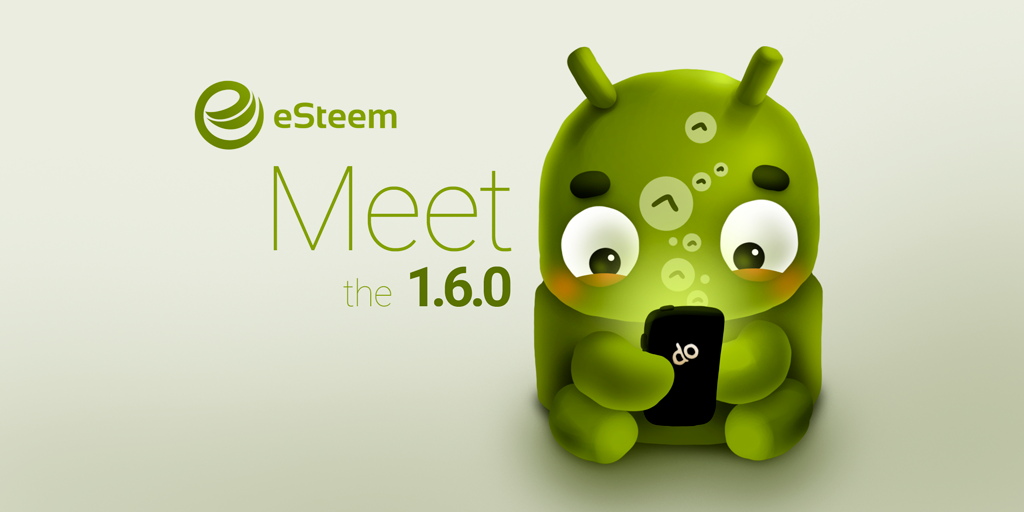 Update should be available within few hours depends where you are located and Google Play Store crawling schedules. If you want to report bugs, issues, suggestions or create some tutorials feel free to do this via Utopian using eSteem section or do it directly via Github issues page.
You can download APK for Android and IPA for iOS directly from our official github releases page. It is possible to build your local version from github, don't trust any other sources when downloading application!
What is eSteem
Our application is the second most popular Steem blockchain client with many additional handy features which steemit.com is missing. Learn more about the project by checking recently updated eSteem FAQ.
Keep an eye on @good-karma and @esteemapp posts for eSteem news, latest announcements and some greatly rewarded contests.
So here is what's new
Brand new loading screen
Welcome screen
Activity Center greatly reworked with new options and cleaner look
Tweaked: main application color
Feed design tweaks which you will like
Night mode color tweaks
Side menu redesign
No more pink overlays for profile covers!
Your profile page is now looking same as your feed
Removed: text tags under icons (Profile, Comments, Replies and Wallet)
Changed: long press server list for edit
Added: current post images gallery button
Added: Favorites feature to bookmark users
Removed: Voting slider from settings
Further source code clean up for performance improvements
Application hangs no more while fetching big comments threads
Other minor bug fixes
Many other changes we might have forgetten to mention, but can be looked at github source code
---
Some fresh Screenshots
---
| Google Play - Android - v1.6.0 | AppStore - iOS (iPhone, iPad) - v1.5.1 (update pending) |
| --- | --- |
| | |
We appreciate reviews and feedbacks on Apple AppStore and Google Playstore as well as ProductHunt.
Please, report any suggestions or bugs commenting here or using Github or on Utopian and we will work on them as soon as we can.
---
---