The time when I cried last time
I can still remember that day of my 1st year, 23rd of February, 2017. We celebrated his birthday. We were very happy and everyone enjoyed that day. It was memorable. We were waiting for his next birthday.
Time passed………
It was 23rd of February,2018. We were celebrating his birthday. But you know what….
He was only not present in his birthday this time.
He left us Alone in this brutal engineering. He left his 5 sisters alone. He left his mom and dad alone.
This is how we celebrated his birthday:('. His mother too joined us in his last birthday. -_-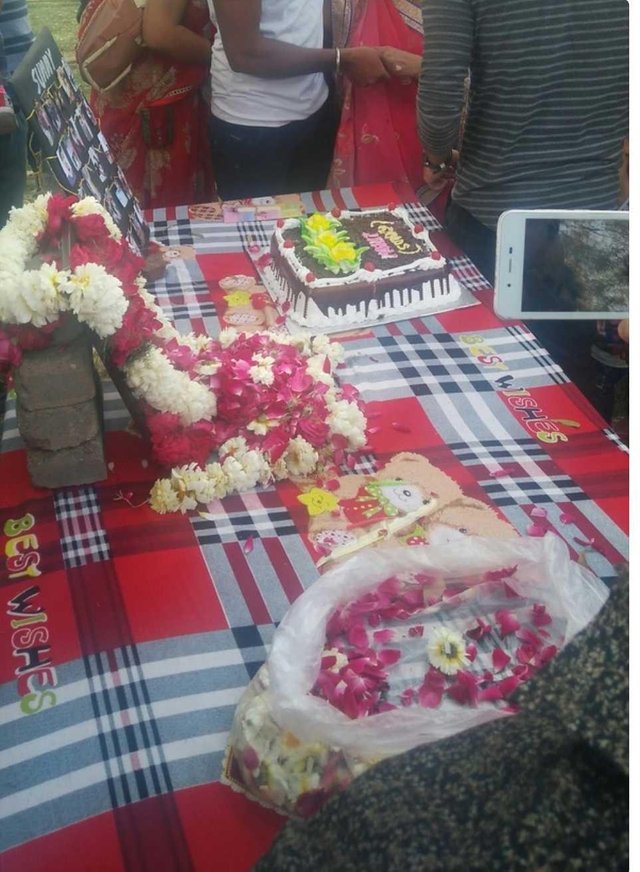 (I can't control my tears)
I cried, I cried a lot. I cried continuously. I cried non stop.
Just one thing was striking my mind again and again,
Sale tu beech mein kyu chod k chala gaya. (Idiot, why you left us in between?
That was the last I cried.
Missing you Sunny❤
A message to all the readers.
Dear Readers,
Please be cautious while driving your vehicles, especially 2- Wheelers. Use helmet. You know what, you are very precious to your beloved ones. You are their happiness. Don't be the reason for their sadness just because of your carelessness. He too was a bit careless. He was driving without helmet. And you can see the result.
Thanks for the patience❤