Dirty tricks by cab drivers
I, along with my cousin brother went to watch a movie. It was a night show and we were running late, so we quickly booked an Ola Cab. The driver arrived and we sat in the cab. My brother took this phone out and said-
Brother(B): Bhaiya OTP number is 4487. (Translation- Brother, My OTP pin is 4487)
Driver(D): Mera Phone meh network nhi ah raha ha. Aap amount aur location batado aur drop ke baad pay kardo. (Translation- I am having network issues with my phone. Just say the drop location and amount. Once we reach the destination pay me that amount)
My Brother and I glanced each others face and both knew something was fishy. But we were running late for the show so we went ahead as the driver said.
During the trip my brother noticed the notification bar on his phone.
Your ride is cancelled and you were charged Rs. 50
We were like: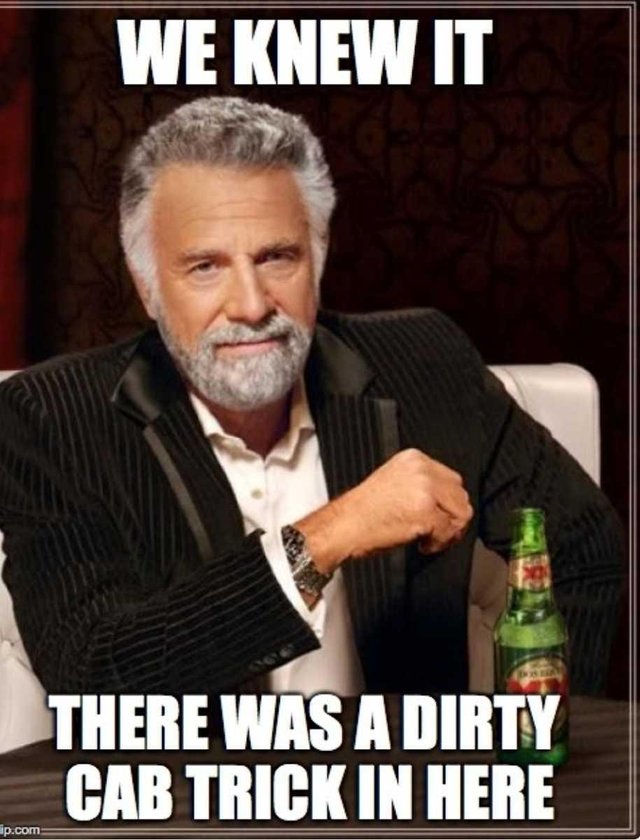 So what he did-
He saw it was a long trip and amount was Rs. 350

He cancelled the ride as soon as we sat in the car

He told there is a network issue

He dropped us in our destination and got the amount from us

He have a 100% share of the ride amount

After that took his other phone and logged into UBER account
What we did-
We smelled something fishy

We saw the notification

We understood his trick

We reached the destination and paid the amount

My brother took his phone out and navigated to my trip section in Ola app

Clicked on our cancelled ride and then applied for a refund of the cancellation charge stating "The driver cancelled the ride".
Final output
-We reached our destination on time and got the refund
-The driver after deduction of the cancellation amount of Rs.50 got Rs. 300 in hand.
Conclusion
-Although we were not in loss here but what if someone have not noticed this and got unnecessarily charged extra for cancellation.
-In this scenario the driver didn't had any intention apart from the trip amount. What if he had evil intention. He had cancelled the trip and there is no proof that you were travelling in that cab.
So, Be careful with such kind of tactics while travelling in a cab. The situation we were in is the most safest scenario but it will not be always.