Trying To Save Bhut
Greetings Steemians,
I hope you're all doing well.
It's been some weeks since I've been actively posting, and I don't know if my activity will pick up much in the near future. I've mostly just been trying to cope with some personal issues, and not doing a very great job at it.
I've been neglecting things while trying to get it together.
I didn't check on my overwintered bhut jolokia (ghost pepper) plant for the better part of a month. That was a major mistake, and I lost over half of my plant.
I had to chop the plant down, cut off all the dead branches. It was a pretty depressing endeavor, but it had to be done. This is what it looks like now: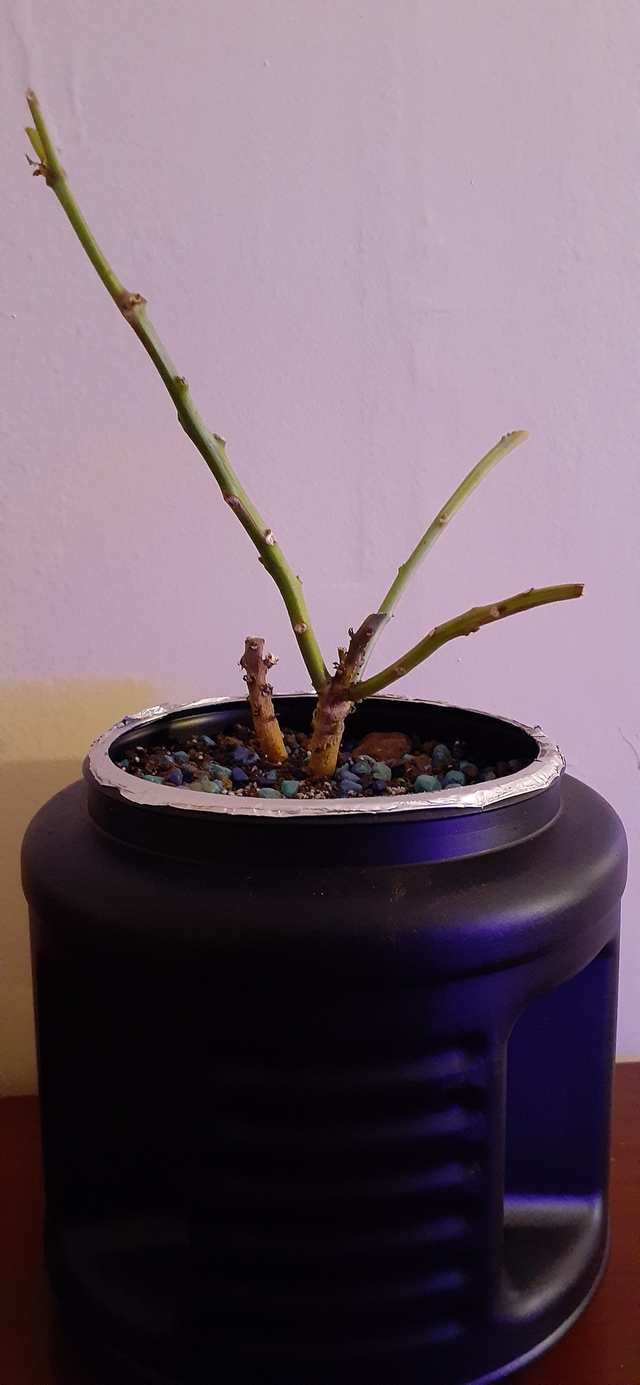 Yeah it's not looking great, I lost one of the main branches.
My intuition tells me it isn't going to make it through the winter, unless I take swift action.
This is what it looked like at the beginning of the winter: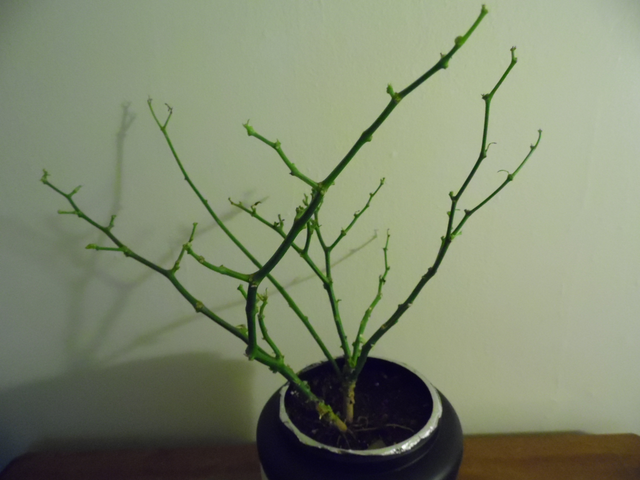 Source
As you can see this is substantial and not good at all.
What I've decided to do is place it under the LED's and resume photosynthesis.
I do believe the plant will survive just fine, but not in an overwintered state. This previous post has some links and photos of the Bhut Jolokia journey. It's a very special plant to me, and I hope it survives.
The Haworthia is still in the same state as my last update, and I'm hopeful it will make it, but I think it could go either way, it's still in pretty critical condition.
All of my other plants are doing pretty great. Some days they seem less vibrant, some days more vibrant.

That's all for now Steemians,

I hope you're all having a wonderful day.


Thank you for stopping by.


Much love,
@futuremind



Posted with eSteem Surfer