Beauty of clouds.
HELLO STEEMIAN FRIENDS..!
---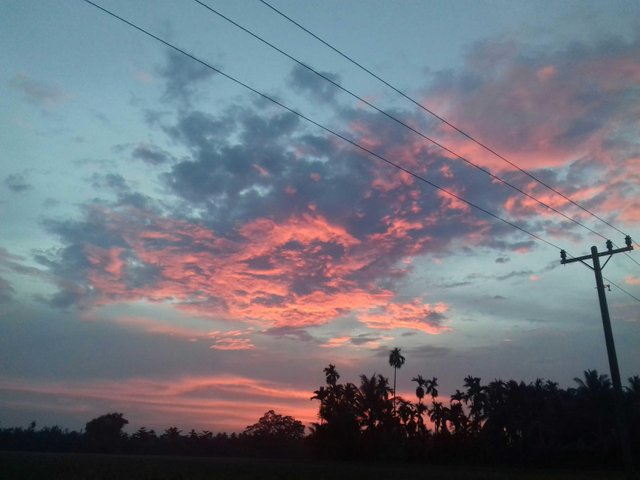 ---
An unusual view of the clouds at dusk. This is a reflection of sunset light that clouds to make the clouds pink and orange. I took original photos from my smartphone camera intentionally.
---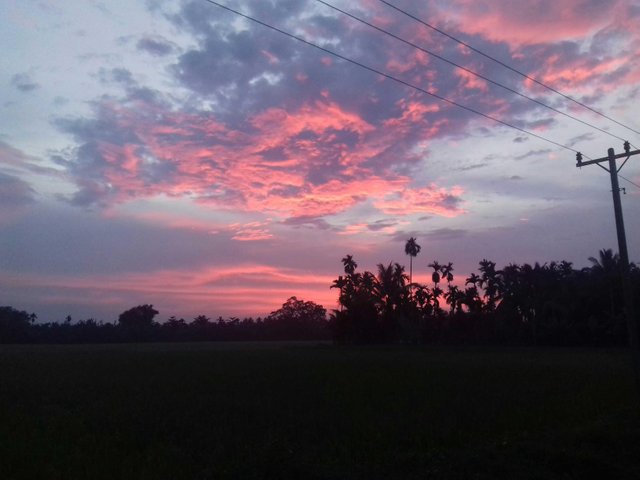 ---
It was so beautiful and I watched for a few seconds there, not long after that the redness disappeared into the clouds and darkened. What a rare and extraordinary sight.
THANKS & GOOD JOB FOR ALL.