Smart investors know that they must know where they are currently,
what they want to accomplish, and they know that they need to have
a game plan.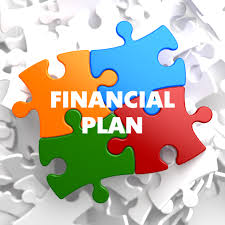 source
A financial plan is just that: a financial road map. A sound plan should cover a broad range of topics that relate to your present security, as well as to your future well-being. It should
include an analysis of your net worth, investable assets, commitment
to goals, and a time frame. The successful plan is balanced, pinpoints
your particular needs and goals, creates an integrated strategy to help
meet them, and encompasses these six cornerstones.