El Clasico.!!!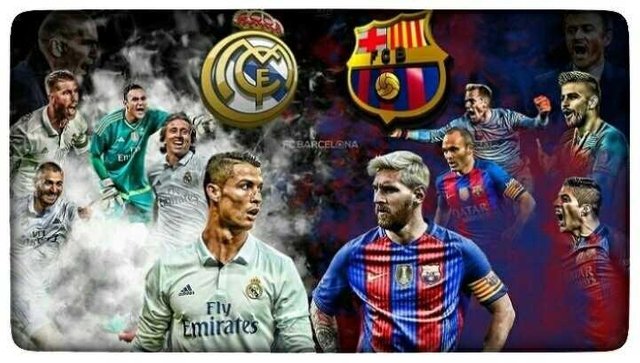 Real Madrid will travel to Barcelona headquarters in the Spanish League continued on 36th week, Monday, 07/05/2018 early morning hrs.
Game titled El Clasico it is not too important for Lionel Messi et al because they have confirmed the title of La Liga since 29 April. However, Barca are still unbeaten until the week of 36 this will certainly keep Invincible Champions status.
For Real Madrid, El Clasico game early this morning could be a chance Cristiano Ronaldo et al to give the inaugural defeat in this music.
laliga.es
In addition, a landslide 0-3 defeat at the first meeting at the Santiago Bernabeu ago could be a great motivation for foster children Zinedine Zidane for revenge.
Another valuable capital is El Real's unbeaten record in his last three trips to Camp Nou, two wins and one draw. However, the mission of Madrid to provide the inaugural defeat for Barca certainly will not be easy just because some of their players are doubtful appear.
Isco, Raphael Varane and Dani Carvajal are the three main pillars of El Real who are doubtful to perform. Isco undoubtedly appeared after missing the Champions League semi-final two legs. Furthermore Raphael Varane who suffered a serious injury when against Munich. Finally, Dani Carvajal who was hit by injury when the first leg against Munich a few weeks ago also still can not be displayed as reported from Marca.com (06/05/2018).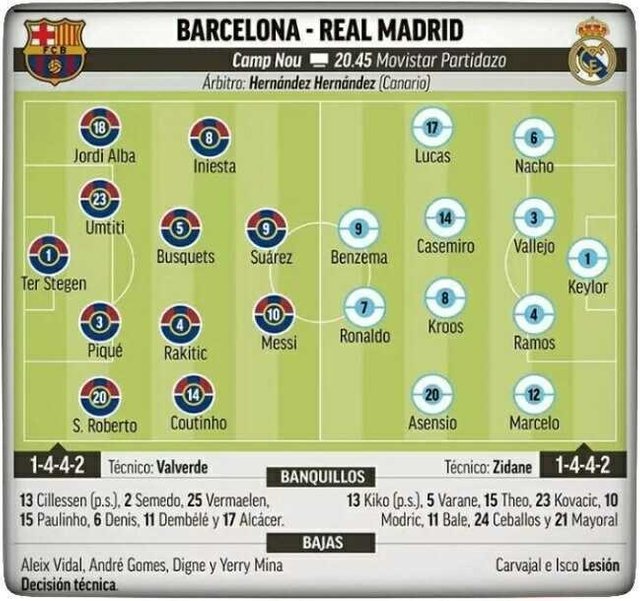 With the absence of the three players above, Zidane is believed to be entrusting his position on Nacho Fernandez, Vallejo and Marco Asensio.
marcaapuestas.es
The arrival of Nacho who has just recovered from injury makes Vasquez can return to play in its original position as a right winger. While Asensio will definitely fill the usual post filled by Isco. Given El Clasico is a prestige game, it seems that Zidane will immediately lower the duo Ronaldo and Benzema from the beginning of the game.