King of all plants
Hi everyone's !!!
---
When you look at these flowers it looks as though one of the plants has died and they are parched due to being untouched by water, either rain or water from humans.
However, the allegation is wrong, because this flower is one of the flowers that grow wild in the grass along with green weeds, indeed it looks like a plant that lacks water so the stature is dry but it still lives and thrives among other plants.
In the wild there are many wild plants that grow and develop themselves in certain places, they live alone without anyone cultivating, among all wild plants there is one gray or silver plant as you can see in this post.
So to get to know them further, let's follow a few explanations below,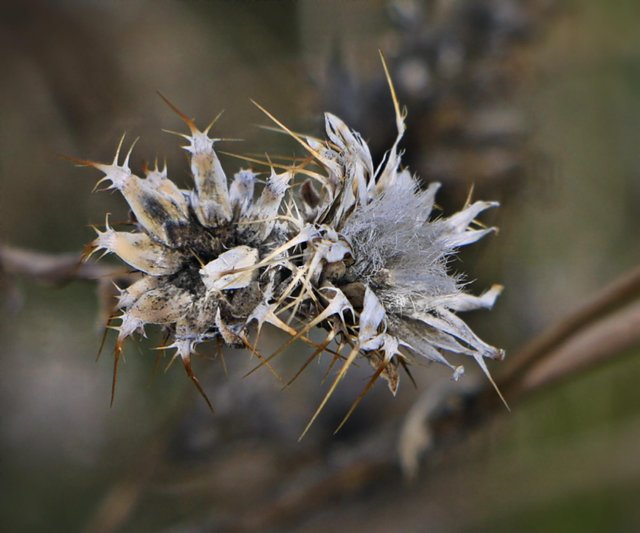 1. Explanation of weeds
As we all know that weeds themselves are one of the terna grass plants, they are unique because they have a long life or in the words experts say Parenial.
In general, ilalang plants have a length of about 30 cm and sometimes there are also around 175 or 180 cm that grow in wild forests, while weeds with a size of 30 cm are often encountered in rural areas or sometimes in urban areas.
This weed plant is one of the plants that is very strong and resistant to everything, because it has long and strong roots, while the characteristic of the round shape is its bony spines that appear on it.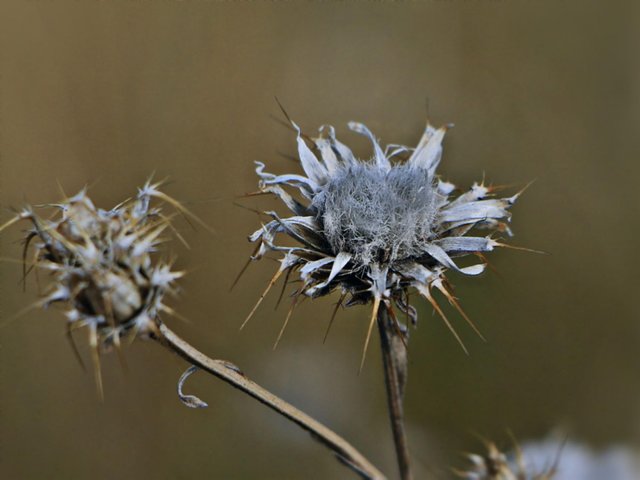 Scientists classify thatch plants as wild plants that thrive in the wild without human intervention. In Latin it is referred to as Inperata Cylindrica, and the name is very familiar among researchers. But some experts classify these plants as,
| Kingdom | Plantea |
| --- | --- |
| Class | Magloniopsida |
| Ordo | Poales |
| Family | Poaceae |
| Genus | Inperata Cirillo |
---
2. Morphology of thatch
As mentioned above that this grass has long and strong roots, with the highest length of about 178 cm and this species is only found in the wilderness while the size of 30 cm is often found around our environment.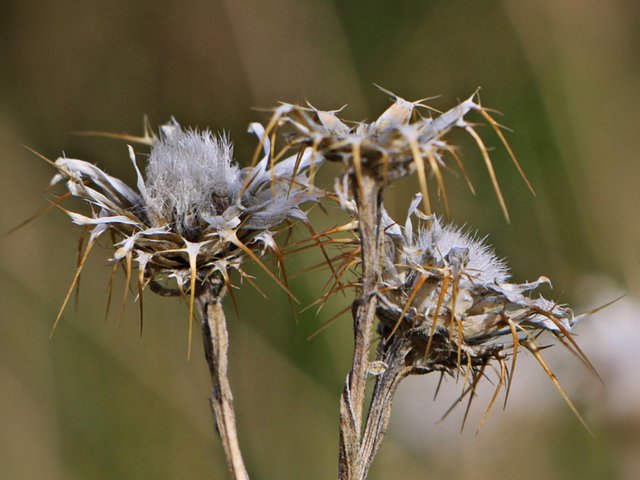 Leaves thatch itself is an incomplete leaves and sometimes less beautiful when viewed so that people do not like their presence so that its presence is often exterminated by people, with a checkered and irregular appearance being one cause not liked by everyone.
Whereas weeds are majmuk flowers that are formed like panicles, while the size is around 5 to 28 cm with the addition of long-haired children's ears, sometimes their delicate hair falls out due to wind or during autumn or other natural causes.
The resistance of these plants is very strong and they are among the strong plants among many other plants. If it can be concluded that weeds are the king of all plants in the above matter.
To be continued on post 2...
Thus a brief review of the thatch flower may be useful. Thank you
---
| Camera | Canon EOS 60D |
| --- | --- |
| Lens | EF-S18-200mm f / 3.5-5.6 IS |
| Setting | 1/100 / 5.6 / FL 110.0 mm / ISO 640 |
| Photographer | @fataya |
| Location | Medan, Indonesia |
---