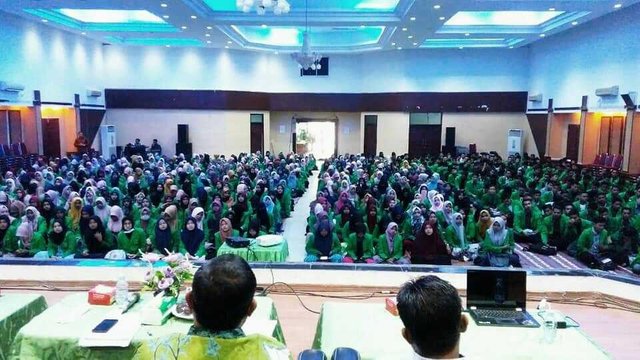 Being a college student of course has its own happiness for friends to add knowledge to achieve future goals. Even being a college student is not easy because you have to be able to pass every lesson with good grades and usually at the end of the lecture you have to do community service by visiting and sharing knowledge with them.
Like a few days ago at the campus where I continued my education at the University of Malikussaleh, research institutes and community services or usually called LPPM provided technical guidance to college students who would do services to remote villages to help the community to develop with useful programs. Guidance from the campus is very important so that college students are not arrogant and always respect the rules that apply in the community and provide experience to college students about how to be in the community.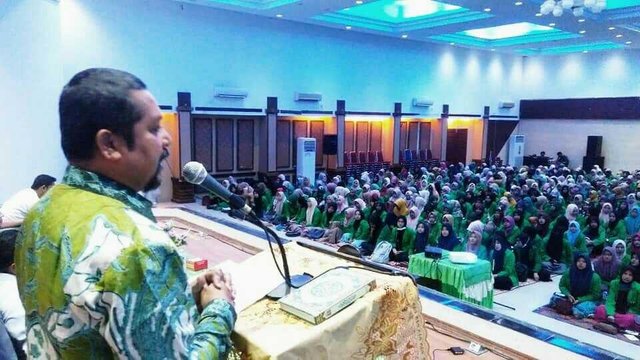 Seeing the enthusiasm of college students in following the directions about the service program, reminded me a few years ago when I was in a remote village to share knowledge and create programs that benefit the community. The form of community service activities is one of the requirements for students to obtain graduation in educational institutions and is an obligation as an intra-curricular activity that combines three departments of higher education, namely education, research and community service.
There are so many benefits for a college student in mingling and serving the community, such as gaining valuable learning experience through involvement in the community that directly finds, solves and tackles every problem in the village. In this case, college students must also be able to create quality programs for village progress and apply the knowledge that has been learned in the lecture bench.
Congratulations to the students of Malikussaleh University, hopefully it can provide the best to the community and become a generation that is useful for the nation and the country.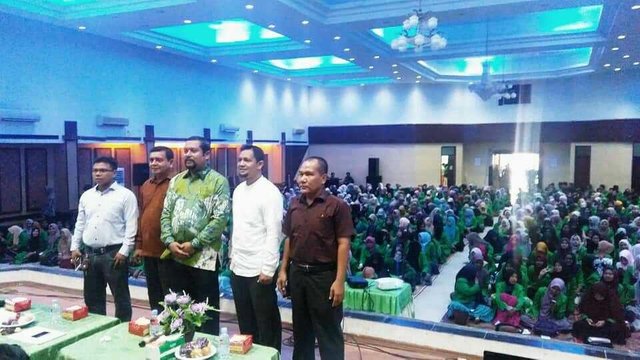 Indonesia
Menjadi mahasiswa tentunya ada kebahagiaan tersendiri bagi teman-teman untuk menambah ilmu pengetahuan demi meraih cita-cita di masa yang akan datang. Bahkan Menjadi seorang mahasiswa tidaklah gampang karena harus mampu melewati setiap mata kuliah dengan nilai yang bagus dan biasanya di akhir perkuliahan harus melakukan pengabdian kepada masyarakat dengan cara berkunjung dan berbagi ilmu kepada mereka.
Seperti beberapa hari lalu di kampus tempat saya melanjutkan pendidikan yaitu di Universitas Malikussaleh, Lembaga penelitian dan pengabdian masyarakat atau biasanya disebut LPPM memberikan bimbingan teknis kepada para mahasiswa yang akan melakukan pengabdian ke desa-desa terpencil untuk membantu masyarakat agar berkembang dengan program-program yang bermanfaat. Bimbingan dari pihak kampus sangatlah penting agar para mahasiswa tidak bersifat arogan dan selalu menghormati tata Krama yang berlaku di masyarakat serta memberikan pengalaman kepada mahasiswa tentang bagaimana caranya bermasyarakat.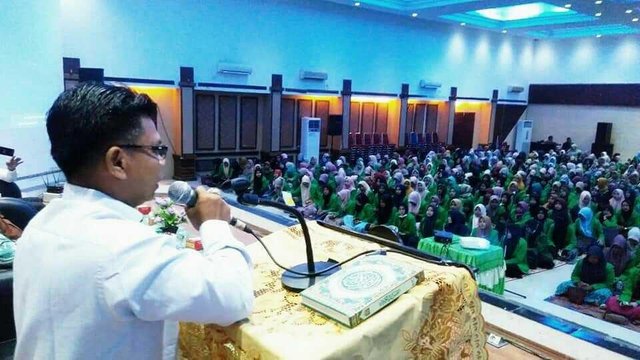 Melihat semangat para mahasiswa dalam mengikuti bimbingan dan arahan tentang program pengabdian, mengingatkan saya beberapa tahun yang lalu ketika berada di desa yang terpencil untuk berbagi ilmu dan menciptakan program yang bermanfaat bagi masyarakat. Bentuk kegiatan pengabdian kepada masyarakat merupakan salah satu syarat agar para mahasiswa mendapat kelulusan pada perguruan tinggi dan merupakan kewajiban sebagai kegiatan intrakurikuler yang memadukan tri darma perguruan tinggi yaitu pendidikan, penelitian dan pengabdian kepada masyarakat.
Banyak sekali manfaat bagi seorang mahasiswa dalam berbaur dan mengabdi dengan masyarakat seperti memperoleh pengalaman belajar yang berharga melalui keterlibatan dalam masyarakat yang secara langsung menemukan, memecahkan dan menanggulangi setiap permasalahan yang ada di desa. Dalam hal ini, para mahasiswa juga harus mampu menciptakan program yang berkualitas untuk kemajuan desa dan mengaplikasikan ilmu yang telah dipelajari di bangku perkuliahan.
Selamat bertugas bagi adik-adik mahasiswa Universitas Malikussaleh, semoga mampu memberikan yang terbaik kepada masyarakat dan menjadi generasi yang siap pakai sekaligus calon penerus bangsa di masa mendatang.
Best Regards @faisaltaib