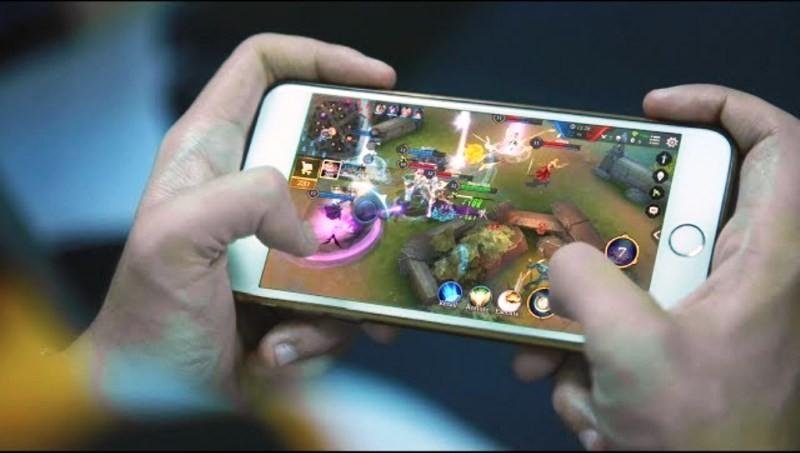 Playing games is a very pleasant thing and has become a living part of everyone in the millennial era today. the existence of the game is very helpful when we feel bored and are at the point of saturation after a day of work. although some people think that playing games can have a negative effect on body health.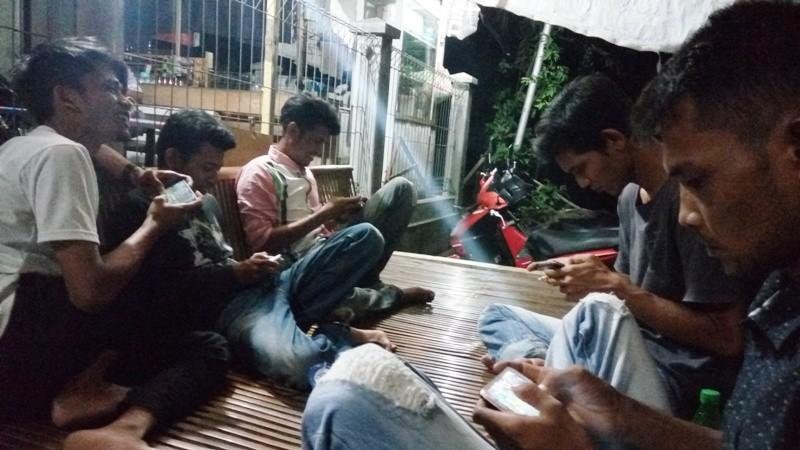 For me, playing games doesn't always have a bad impact and there is also a positive side for people who play them. like a few days ago I gathered with friends in a village in Bireuen, they usually gathered around 9 pm while enjoying a cup of coffee and of course with their android phones. Apparently they are lovers of the Mobile Legend online game and I see how proficient they are in playing games with the atmosphere of seriousness between them in enjoying every game.
There are interesting things in my opinion from the game play routines they do, such as familiarity between them because the Mobile Legend game is a team game and works together to win. for game lovers, winning and losing are normal, even though every defeat they get sometimes makes them feel upset and even angry. but for true gamers learning from every important defeat to win in the next game.
In this case, I'm just telling you that playing games doesn't always have a negative impact on players, as long as they can share time to rest and not become addicted to playing. Hopefully this information is useful for friends of steemit users.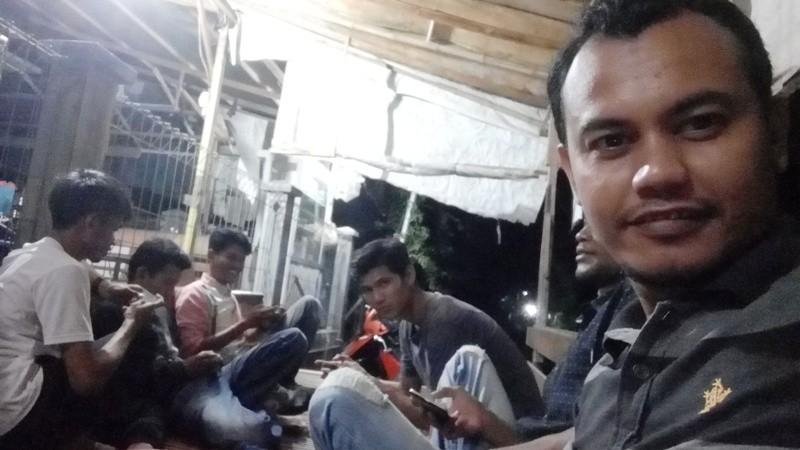 Indonesia
Bermain game adalah hal yang sangat menyenangkan dan sudah menjadi bagian hidup dari setiap orang di era milenial saat ini. adanya game memang sangat membantu di saat kita merasa bosan dan berada pada titik kejenuhan setelah seharian bekerja. walaupun sebagian orang berpendapat bahwa bermain game dapat menimbulkan efek yang negatif terhadap kesehatan tubuh.
Bagi saya, bermain game tidak selamanya berdampak buruk dan terdapat juga sisi positif bagi orang yang memainkannya. seperti beberapa hari yang lalu saya sempat berkumpul bersama teman-teman di sebuah desa yang ada di kabupaten Bireuen, mereka biasanya berkumpul sekitar jam 9 malam sambil menikmati secangkir kopi dan tentunya dengan membawa handphone android beserta perangkat cargernya. ternyata mereka adalah para pegiat permainan game online mobile legend dan saya melihat begitu piawainya mereka dalam bermain game dan terlihat suasana keseriusan diantara mereka menikmati setiap permainan tanpa mempedulikan teman yang ada disampingnya. sekilas kita memprediksikan bahwa mereka tidak saling peduli satu sama lain padahal dalam permainan game mobile legend, mereka adalah satu tim yang sedang serius untuk memenangkan permainan.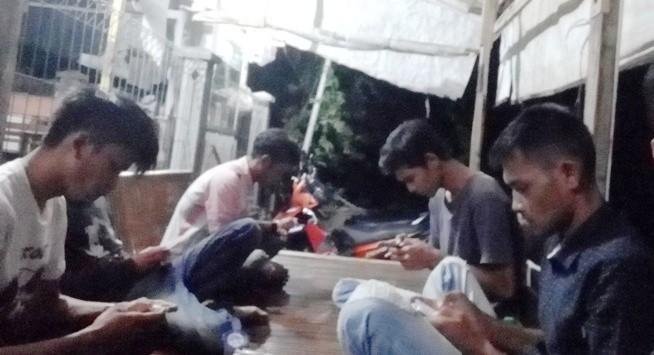 Ada hal yang menarik menurut saya dari rutinitas bermain game yang mereka lakukan, seperti adanya keakraban diantara mereka karena permainan game mobile legend merupakan permainan sebuah tim dan saling bekerjasama untuk memperoleh kemenangan. bagi para pecinta game, menang dan kalah adalah hal yang biasa walaupun setiap kekalahan yang didapatkan terkadang membuat mereka merasa kesal bahkan marah. tapi bagi para gamer sejati belajar dari setiap kekalahan adalah hal yan penting untuk meraih kemenangan pada pertandingan selanjutnya.
Dalam hal ini saya hanya mengingatkan bahwa tidak selamanya game itu berdampak buruk bagi para pemain, selama mereka dapat membagi waktu untuk beristirahat dan tidak menjadi kecanduan dalam bermain. semoga informasi ini bermanfaat bagi teman-teman steemians.
Best Regards @faisaltaib