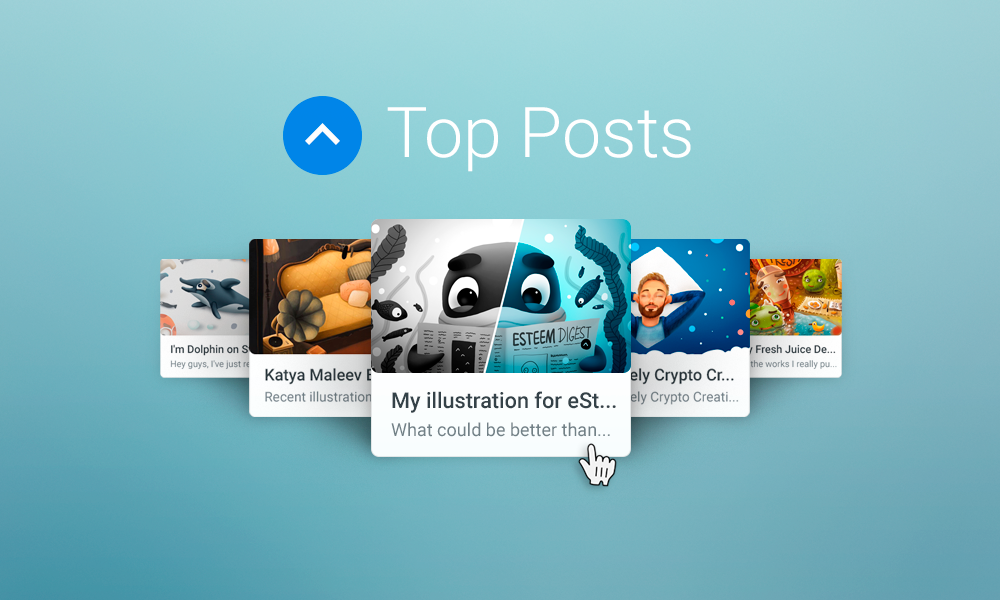 In this series of posts we are presenting current feature set (hidden gems) that eSteem Surfer is offering. Each post includes GIF animation with explanation to guide a reader through the process of using it. Note that these features are being improved constantly, you might notice some changes/additions in future releases.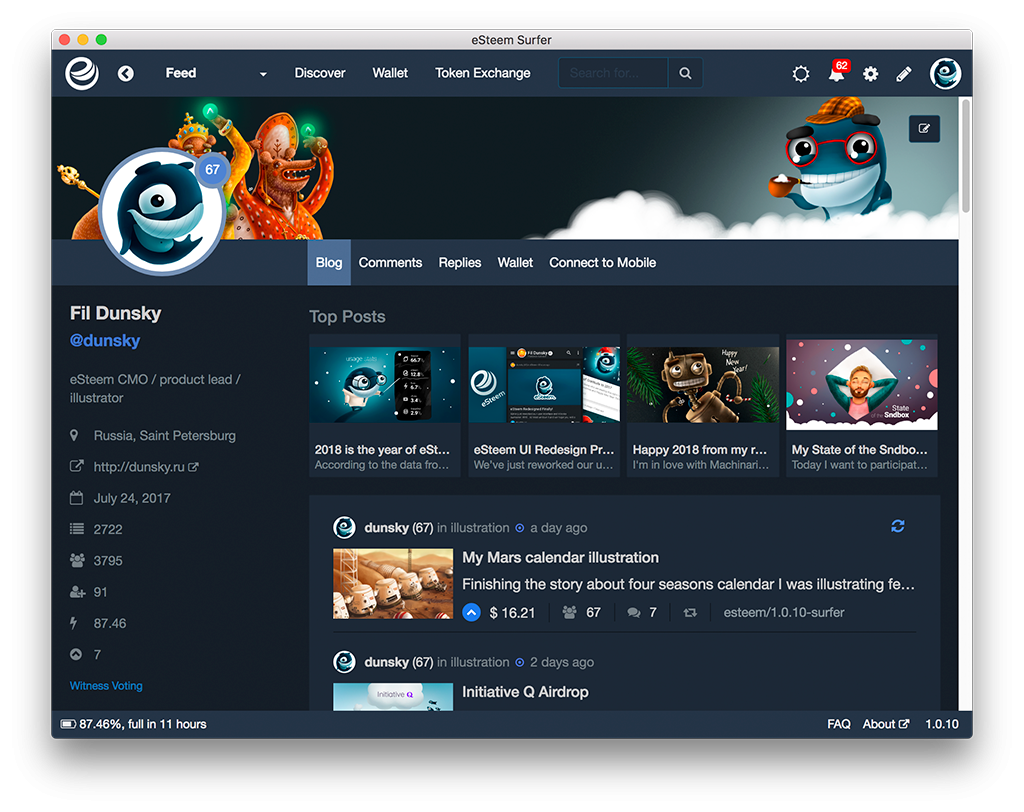 Whenever you meet new account and want to decide to follow it or not it's always handy to see all the best of posts in the blog. For that reason we've added the Top Posts feature in once of the recent eSteem Surfer updates. In this video we will showcase this feature in action.
It's easy to use and probably don't need to explain it. Just open any user profile in eSteem Surfer (starting from 1.0.11 version) and you will see 4 best or Top Posts of this profile ever done.
Other Surfer related Tips:
If you are looking for Feature set posts for eSteem Mobile, check the latest post here.

info@esteem.app
🌐eSteem.app | 👨‍💻GitHub | 📺YouTube
✍🏻 Telegram | 💬Discord

vote for witness
good-karma