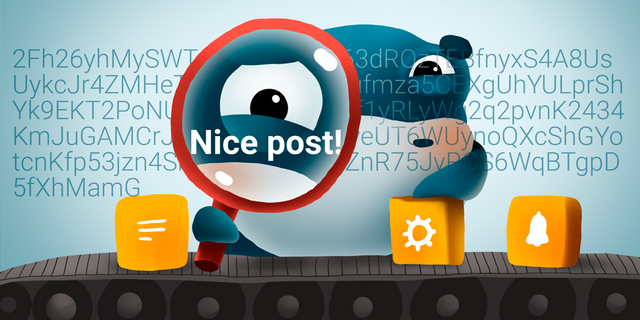 In this series of posts we are presenting current feature set (hidden gems) that eSteem Surfer is offering. Each post includes GIF animation with explanation to guide a reader through the process of using it. Note that these features are being improved constantly, you might notice some changes/additions in future releases.
eSteem Surfer 1.0.3 update brings memo and comment encryption options. This is our killer feature for now. Because there are no other Steem clients can offer it at the moment. But we hope other developers will implement it to their products soon. This option allows you to send encrypted memo wallet messages or comments which can be read only by you and a person you've sent it. For others it will look as strange numbers and symbols similar to bitcoin wallet codes.
Comments Encryption
Just check the box with Encrypt
Write a comment and that's it
Others will see it as meaningless cipher.
Recipient may read it using eSteem Surfer (for now). No special actions required.
Reading Encrypted comments
Once you get encrypted comment it will be seen like on the screenshot shown below using traditional access to Steem network like steemit.com or browsing Reply section of eSteem Surfer:

To get it automatically unencrypted for you just open that post with encrypted comments in eSteem Surfer and you will be able to read that: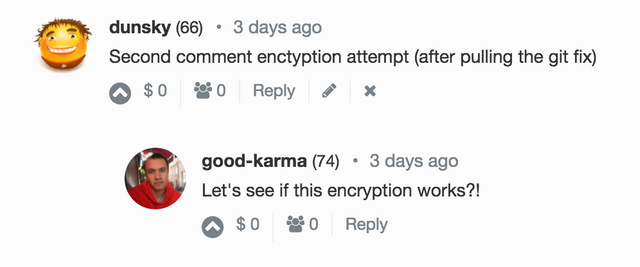 Memo Encryption
Open your wallet
Choose a coin you want to transfer by sending a memo (STEEM or SBD)
Write your secret memo
Check the Encrypt box
Send
Calling for the Testers
Would you please help us to test this new awesome feature? Just leave encrypted comments here on this post to check how it works. Comments will work as private messages then. So you are welcome to chat with us using this encryption tool in eSteem Surfer (just make sure you're up to date because encryption support started from 1.0.3).
Other Surfer related Tips:
If you are looking for Feature set posts for eSteem Mobile, check the latest post here.

eSteem Homepage | GitHub | Telegram | Discord
[email protected]