In this series of posts we are presenting current feature set (hidden gems) that eSteem Surfer is offering. Each post includes GIF animation with explanation to guide a reader through the process of using it. Note that these features are being improved constantly, you might notice some changes/additions in future releases.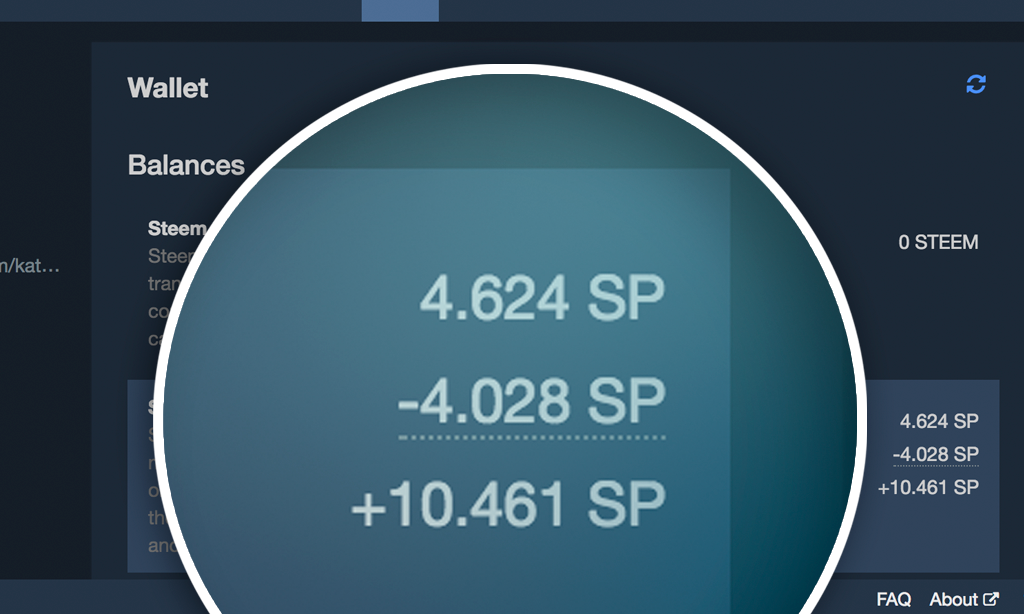 What is Delegation
Delegating Steem Power (SP) means a user could lease SP to another user. This could be used in many different cases. Suppose one has a lot of Steem Power but have no time to search for a great articles, read and reward others. This Power will stay unused and nobody would benefit. In this case you can share your SP to those who are ready to spend time surfing and curating the Steem and anytime you can get your SP back if you want.
Here is a transcript of the video above.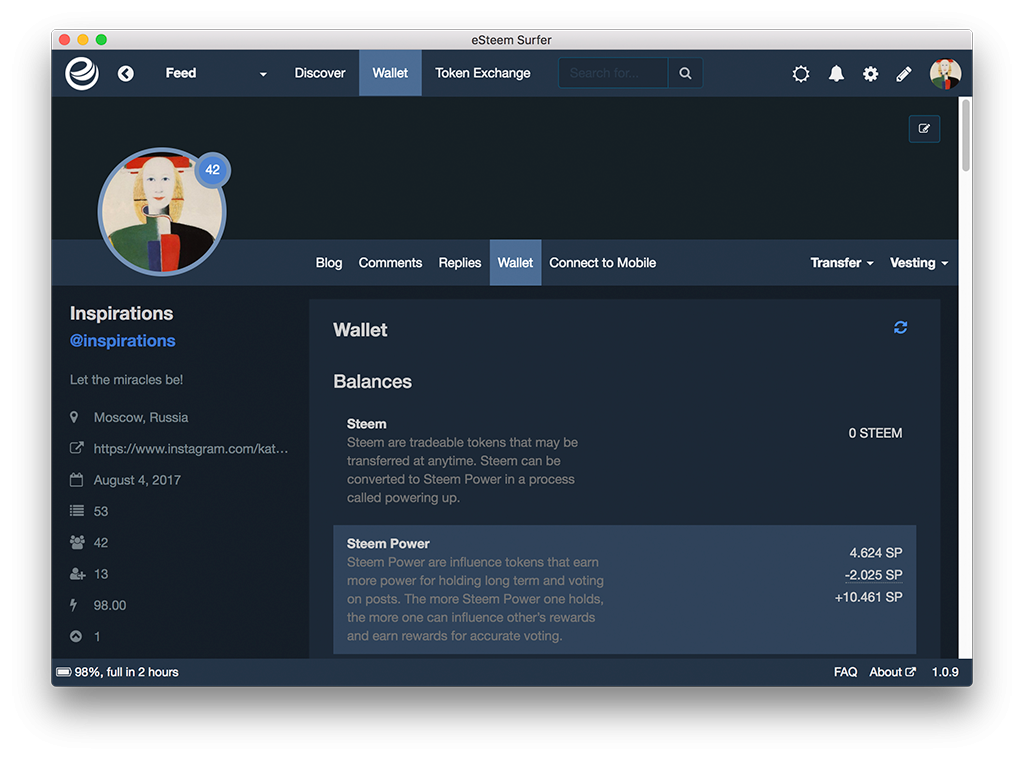 Open your Wallet page and find Vesting menu in the right side.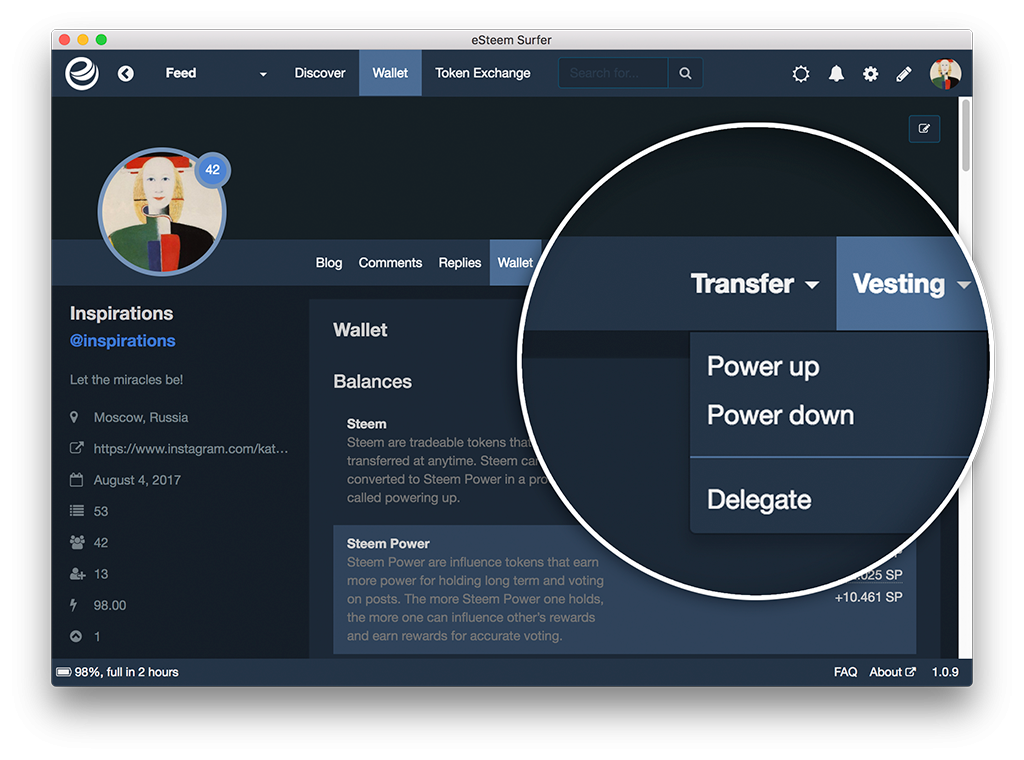 Click on Delegate and you will see the Delegation screen.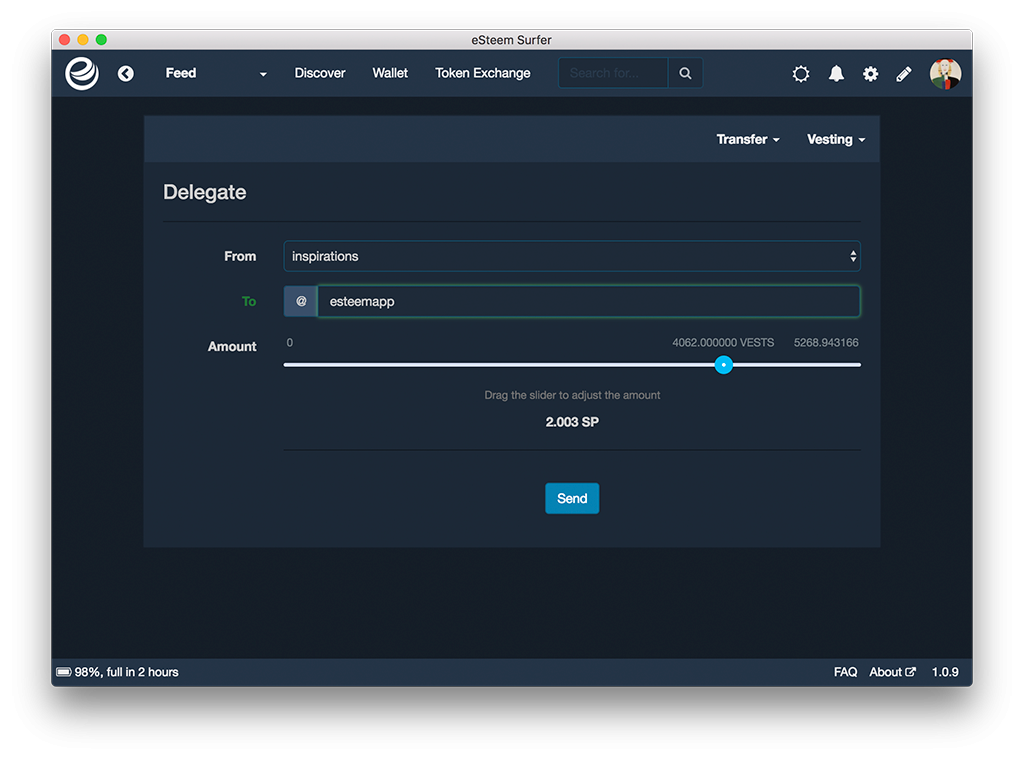 Then enter the username tho whom you wish to delegate your Steem Power in the To field and choose any amount of SP to delegate using the slider. Click Send button.
In our sample we are delegating 2.003 SP from @inspirations to @esteemapp account.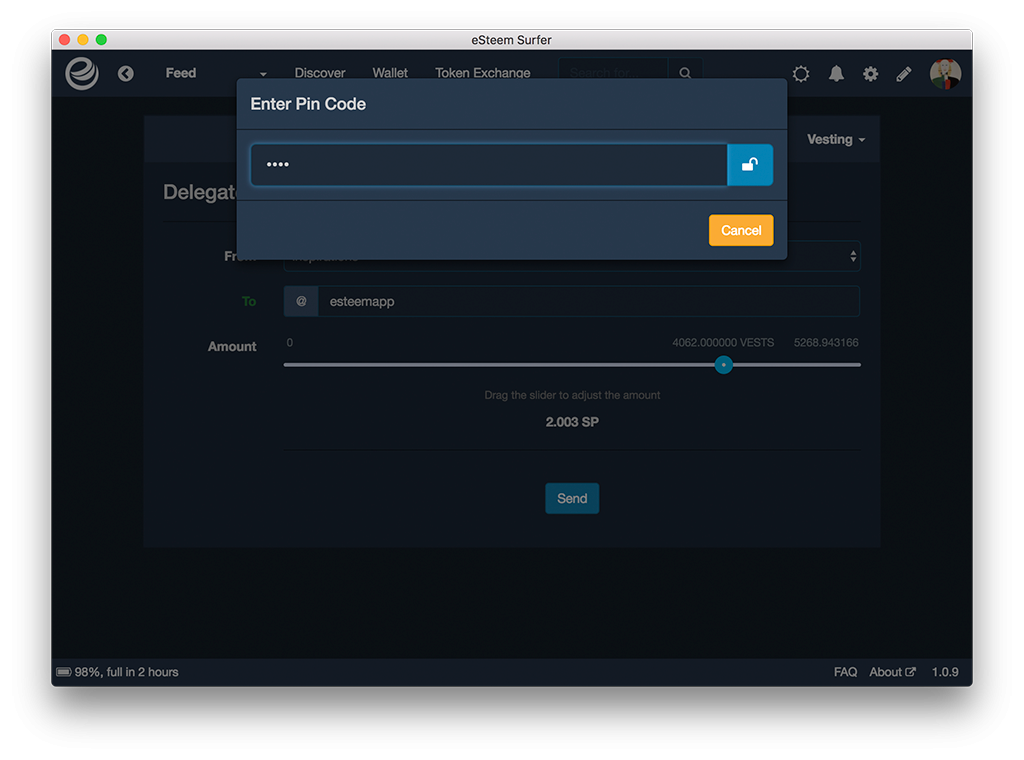 You will be asked for the PIN code prompt and once you're done you will see Transaction is broadcasted message meaning that it is written to the blockchain and you are delegated your SP successfully.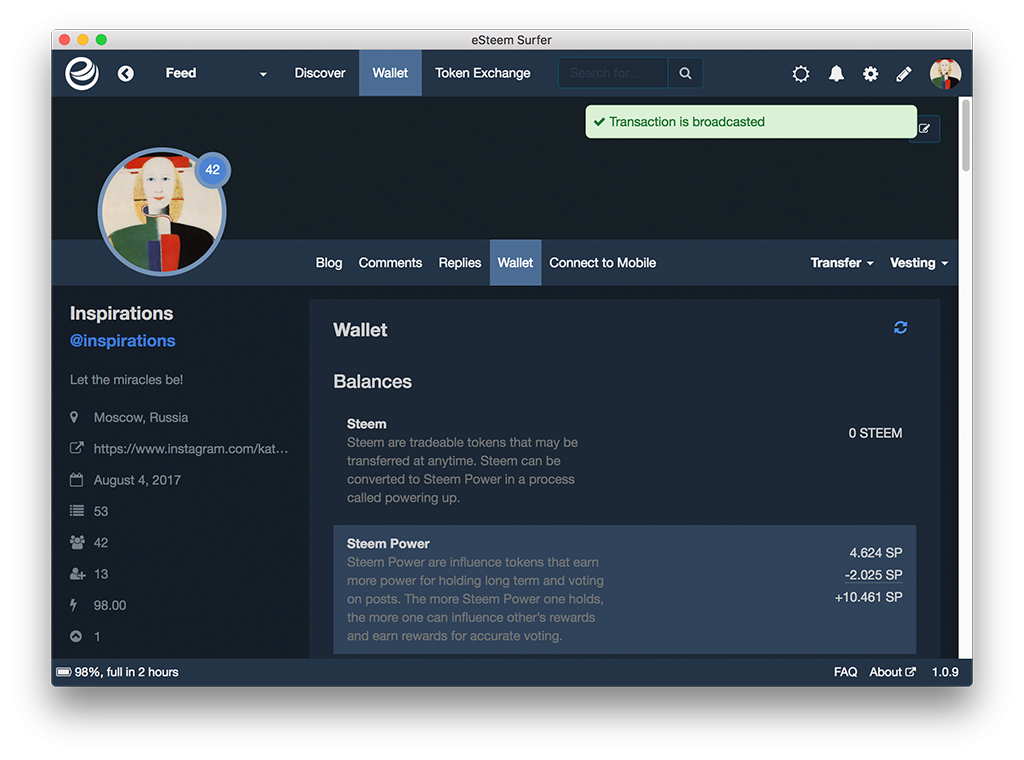 Refresh your Wallet page to see the changes. You will see some number/link with minus -4.028 SP in our example in your wallet under Steem Power section. Clicking on that number will open Delegated Vesting Shares window where you can see to whom you've delegated your Power and to get your Power back when needed.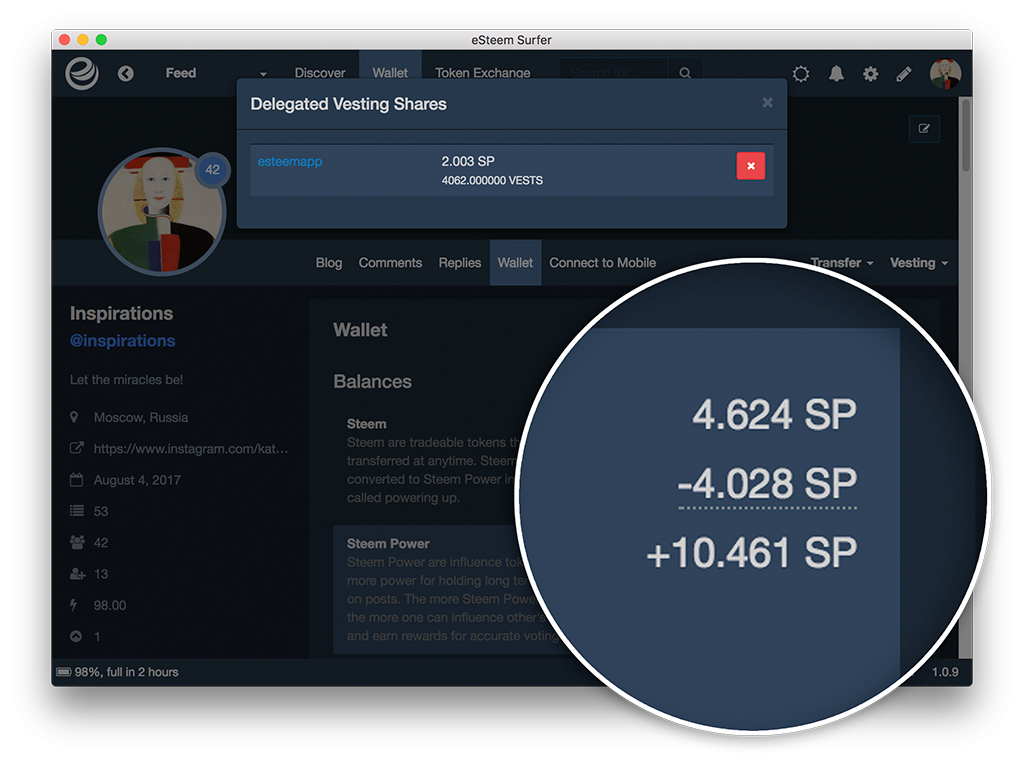 If you are taking back your SP it will come back only after 7 days. This made to prevent Steem Power usage abuse schemes like one is delegating the power, upvoting draining the battery to 0% and taking the delegation back.
Don't forget to subscribe to our YouTube channel and have a good day!
Other Surfer related Tips:
If you are looking for Feature set posts for eSteem Mobile, check the latest post here.

info@esteem.app
Homepage | GitHub | YouTube
Telegram | Discord