Maulid Invitation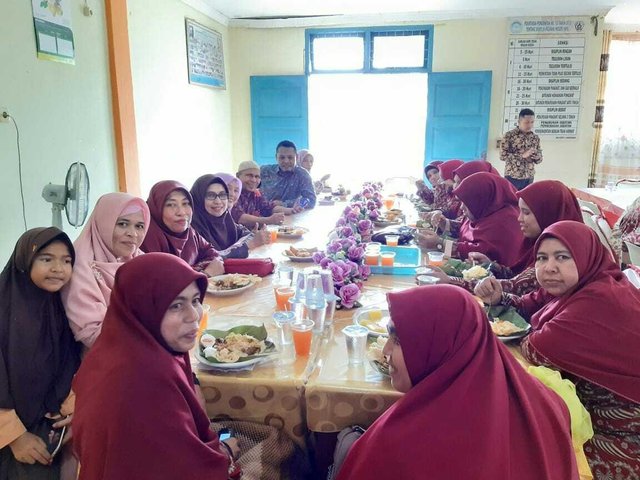 In Islamic teachings, come to the invitation of others is obligatory. Imagine how disappointed someone who invited us if we did not come for the celebration. My friend on this occasion I would like to write about come to an invitation to commemorate the birthday of Prophet Muhammad at Senior High School 2 Lhokseumawe which took place this afternoon.
Dalam ajaran Islam , memenuhi undangan orang lain adalah wajib hukumnya. Bayangkan bagaimana kecewanya orang yang mengundang kita bila kita tidak datang kehajatan nya. Sahabatku pada kesempatan kali ini saya ingin menulis tentang memenuhi undangan memperingat maulid dari SMA 2 Lhokseumawe yang berlangsung tadi siang oleh kami guru-guru SMA Negeri 6 Lhokseumawe.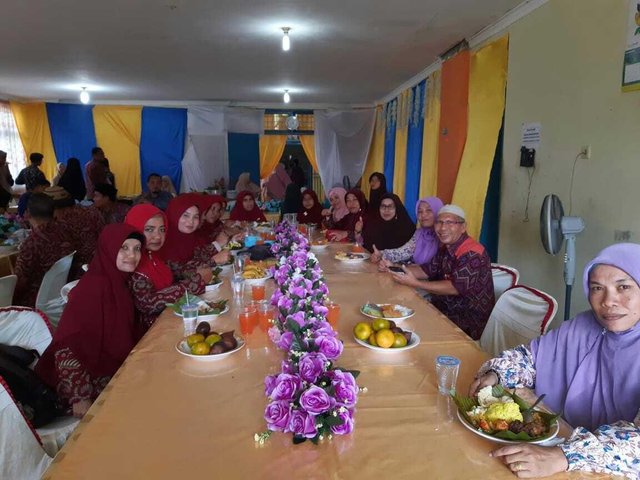 The atmosphere looks so crowded and pleasant. We were welcomed by the host. They are very welcoming and friendly. We are immediately welcome to immediately enjoy a variety of dishes. But the most important thing is being able to meet with many friends from various schools.
Suasana terlihat begitu ramai dan menyenangkan. Kami disambut baik oleh tuan rumah. Mereka sangat ramah dan bersahabat. Kami segera dipersilakan untuk segera menikmati berbagai macam hidangan. Namun hal yang terpenting adalah bisa bertemu dengan banyak teman-teman dari berbagai sekolah.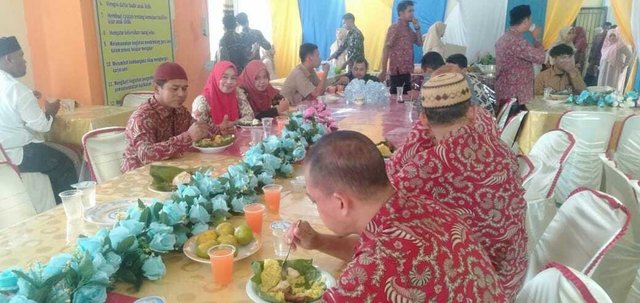 After finishing eating we also chatted with all the friends .The host teachers also accompanied us faithfully. After finishing, we immediately request permission to go home. This is all my post this time. Hopefully useful and greetings.
Setelah selesai makan kamipun berbincang-bincang dengan semua teman-teman yang hadir. Para guru-guru tuan rumah juga setia menemani kami. Setelah selesai kami segera mohon izin pulang. Sekian postingan saya kali ini. Semoga bermanfaat dan salam.