Indonesian food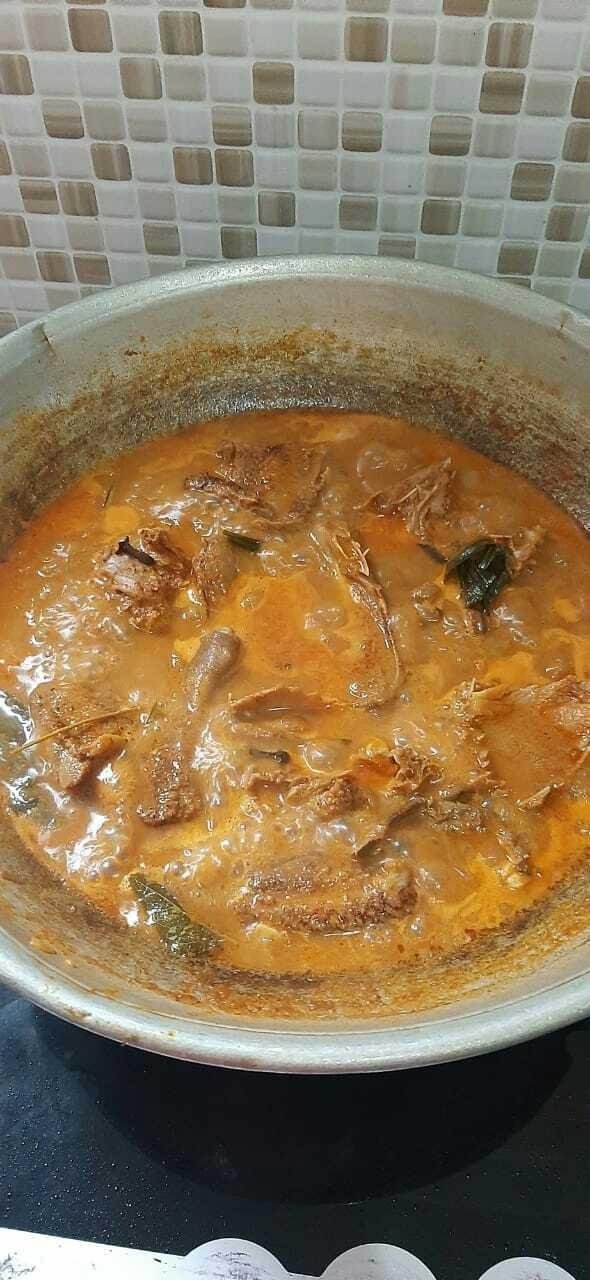 Indonesian food generally has a variety of flavors. The spice that is very commonly used is chili. Either red chili or cayenne pepper. Cayenne pepper has a very spicy taste that stings your tongue. One of my favorite dishes is red gravy duck meat. in Aceh, duck meat is often cooked with white spices. In the white spice duck, red chil8lies are not used so the color of the dish is white. In the picture above is a delicious cooking of red duck soup. Duck meat will taste tender when eaten because it is cooked for about an hour or two hours.
Makanan Indonesia umumnya memiliki berbagai citarasa. Bumbu yang sangat umum digunakan adalah cabe. Baik cabe merah atau cabe rawit. Cabe rawit memiliki rasa pedas yang sangat menyengat lidah anda. Salah satu masakan kesukaan saya adalah daging bebek kuah merah. Di Aceh, daging bebek juga sering dimasak bumbu putih. Pada bebek bumbu putih tidak digunakan cabe merah sehingga warna masakan menjadi putih. Pada gambar diatas adalah masakan bebek masak kuah merah yang lezat. Daging bebek akan terasa empuk ketika dimakan karena dimasak sekitar satu jam atau dua jam.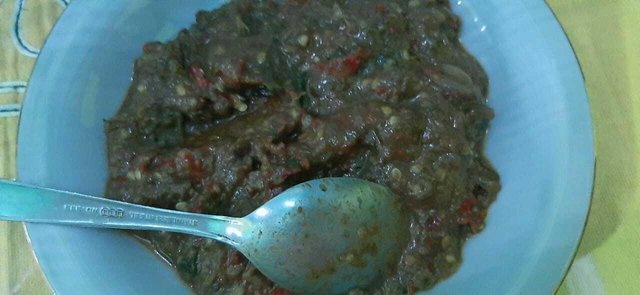 Another food that is my favorite food is the delicious chili paste. Shrimp paste does always arouse appetite. Moreover, the extra spicy. The chili that is used is cayenne pepper so you have to prepare enough drinks when you eat it. Both cooked red duck meat and shrimp paste are always eaten with white rice. The sensation of eating the two that dishes is more delicious if you enjoy it with hot rice. This is all my post this time. Hopefully useful and greetings.
Makanan lain yang merupakan favorit saya adalah sambal terasi yang lezat. Sambal terasi memang selalu membangkitkan selera makan. Apalagi yang ekstra pedas. Cabe yang digunakan adalah cabe rawit sehingga anda harus menyiapkan minuman yang cukup ketika anda memakannya. Baik daging bebek masak kuah merah maupun terasi selalu disantap dengan nasi putih. Sensasi makan kedua lauk tersebut lebih nikmat jiah dinikmati bersama nasi panas. Sekian postingan saya kali ini. Semoga bermanfaat dan salam.