Honey seller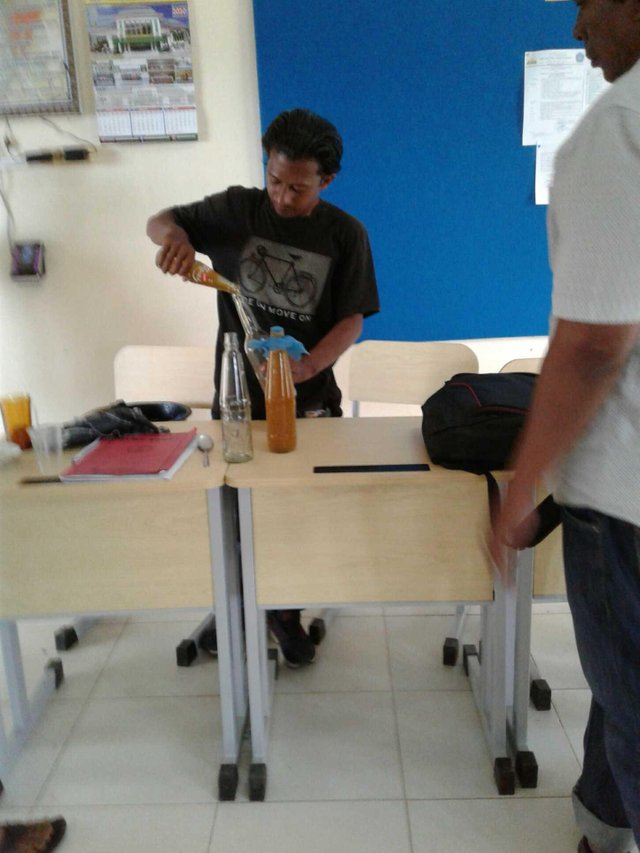 The difficulty of finding work in Indonesia makes many people wrestle in this one field that is a traveling honey seller. The honey sellers will peddle their wares from door to door. Usually they bring honey in a large plastic container which will be filtered in front of the buyer.
Sulitnya mencari pekerjaan di Indonesia membuat banyak orang menggeluti bidang yang satu ini yaitu menjadi penjual madu keliling. Para penjual madu akan menjajakan dagangannya dari pintu ke pintu. Biasanya mereka membawa madu dalam wadah plastik besar yang nantinya akan disaring di depan pembeli.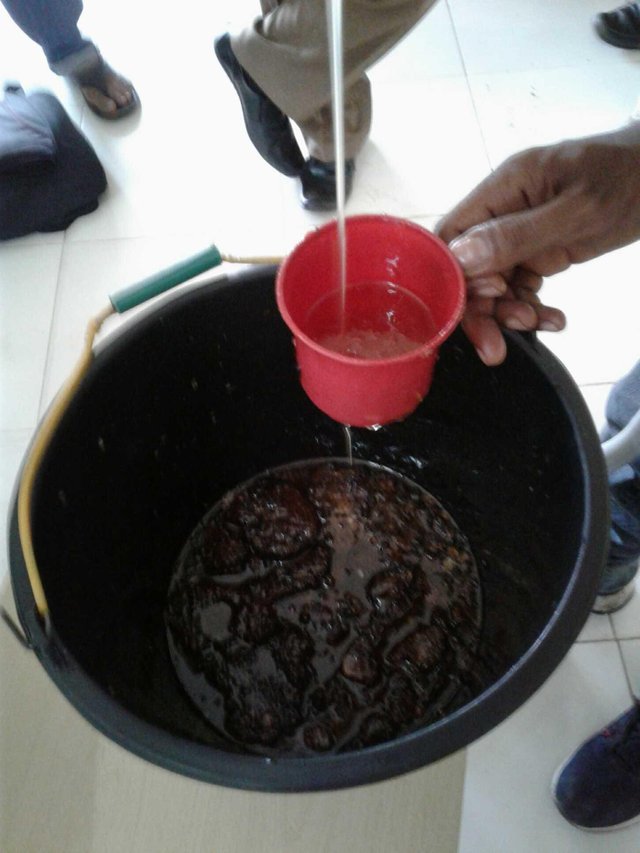 The selling price of honey is about 120 thousand rupiah per bottle. They get honey from the forest that they find themselves. Usually they will say that the honey they sell is real honey. But I am not sure if the honey they sell is fake or genuine.
Harga jual madu adalah 120 ribu rupiah per botol. Mereka mendapatkan madu dari dalam hutan yang mereka cari sendiri. Biasanya mereka akan mengatakan bahwa madu yang mereka jual adalah madu asli. Namun saya tidak tahu pasti apakah madu yang mereka jual adalah palsu atau asli.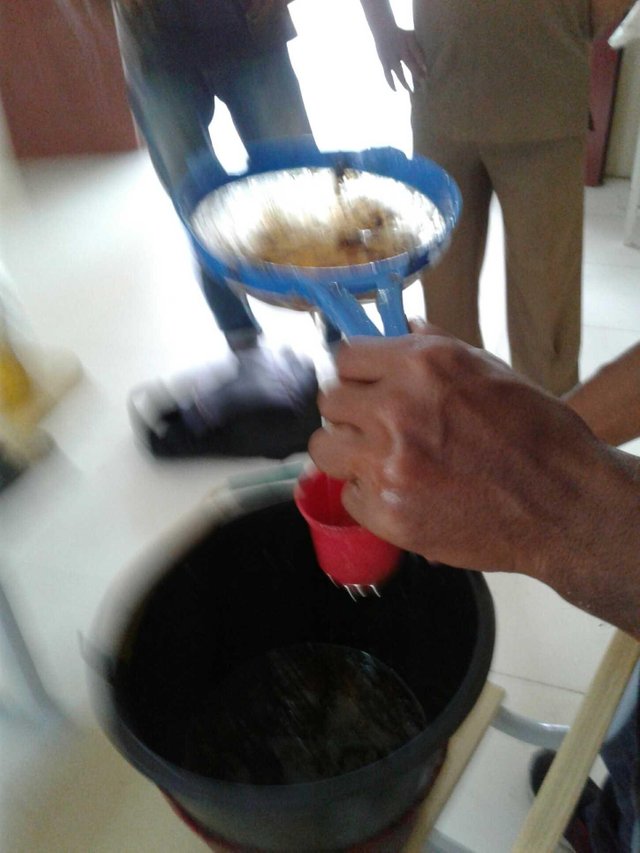 Honey can be used as medicine or a drink for health. The sweet taste makes many people want to drink honey. I also like to drink honey. How about you? This is all my post this time. Hopefully useful and greetings.