Farewell event with our headmaster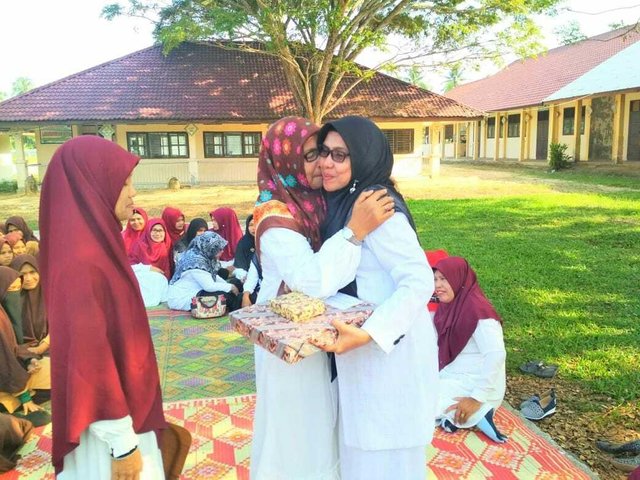 Last week our school held a farewell event with our headmaster . After 8 years leading in our school she was finally transferred to another school. Principal rotation is done to refresh the principal's position.
Minggu yang lalu sekolah kami mengadakan acara perpisahan dengan kepala sekolah kami. Setelah 8 tahun memimpin di sekolah kami akhirnya beliau dipindahkan ke sekolah lain. Rotasi kepala sekolah dilakukan untuk penyegaran jabatan kepala sekolah.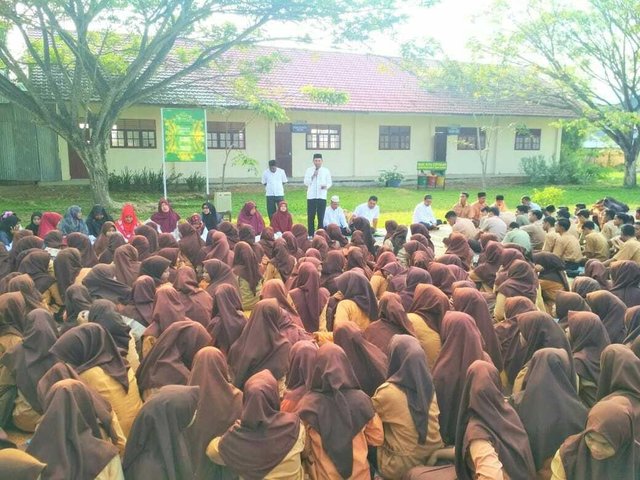 The teachers and the students really feel lost because she has been very good in guiding us. The farewell program was carried out simply by the teachers and all students.
Kami para guru dan siswa sangat merasa kehilangan karena selama ini beliau sangat bagus dalam membimbing kami. Acara perpisahan dilakukan secara sederhana yang diikuti oleh para guru dan seluruh siswa.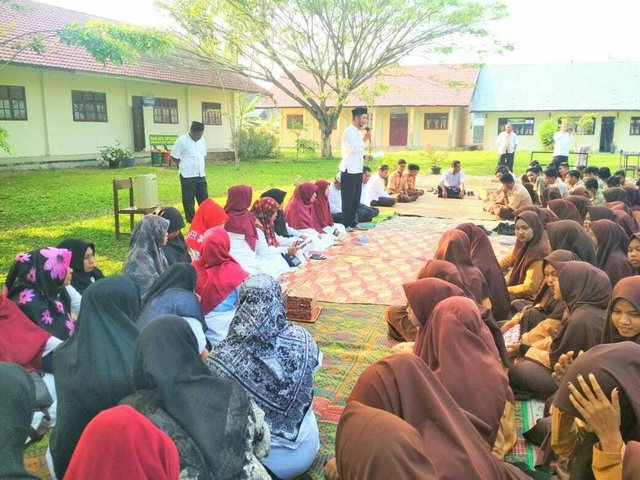 The program was done by a speech from the headmaster and the teacher who represented it. After that, the program continued with the awarding of gifts from the teachers. Also continued with the giving of prizes from the Student Council.
Acara ditandai dengan pidato dari kepala sekolah dan guru yang mewakili. Setelah itu acara dI lanjutkan dengan penyerahan hadiah kensng-kenangan dari para guru. Juga dilanjutkan dengan pemberian hadiah dari OSIS.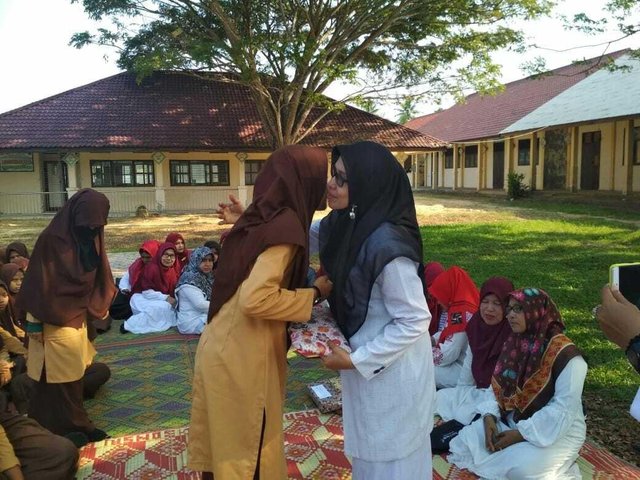 After the ceremony was over, the event continued with asking apologize for all the mistakes that we made previously. The program was so sad that the teachers and students cried to let go of the headmaster of our school. This is all my post this time. hopefully useful and greetings.
Setelah acara ceremony selesai, acara dilanjutkan dengan saling bersamaan untuk memohon maaf semua kesalahan yang dilakukan sebelumnya. Acara ini sangat menyedihkan sehingga para guru dan siswa-siswa menangis melepaskan kepergian kepalanya sekolah kami. Sekian postingan saya kali ini. Semoga bermanfaat dan salam.