Butterfly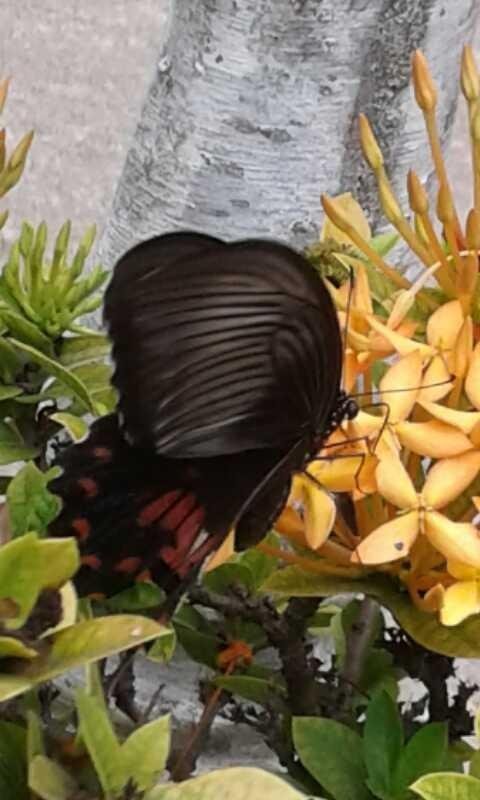 Butterflies are animals that experience metamorphosis in their lives. A mother of butterfly will lay its eggs on the leaves. When it's time for the egg to hatch into a disgusting caterpillar. As time passes the adult caterpillar will form a cocoon and it will hide in it until one day it will transform into a beautiful butterfly .
Kupu-kupu adalah hewan yang mengalami metamorfosis dalam kehidupannya. Seekor induk kupu-kupu akan meletakkan telur nya di atas dedaunannya. Bila sampai waktunya telur itu akan menetas menjadi seekor ulat yang menjijikkan. Seiring berlalunya waktu ulat dewasa akan membentuk kepompong dan dia akan bersembunyi di dalamnya sampai suatu hari dia akan menjelma menjadi seekor kupu-kupu yang cantik.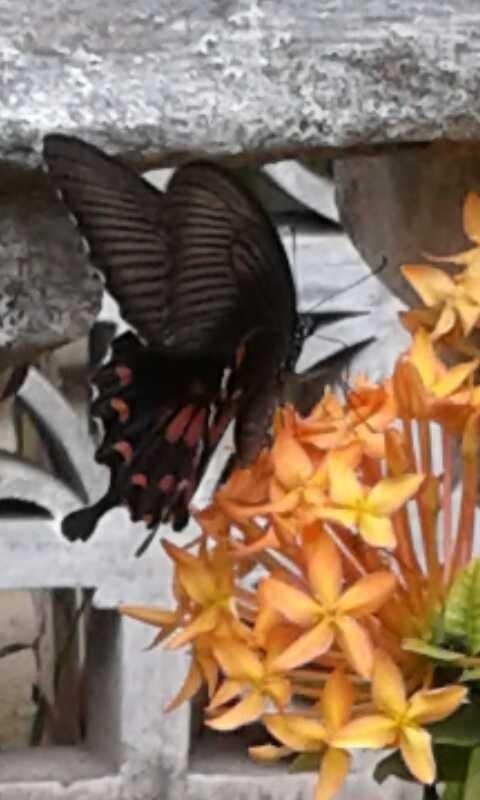 Butterfly color display is very diverse. Everything looks so beautiful and very attractive. This morning I saw a butterfly with a medium black color reaching my flower .
Tampilan warna kupu-kupu sangat beraneka ragam. Semuanya terlihat begitu cantik dan sangat menarik. Pagi ini saya melihat seekor kupu-kupu dengan warna dasar hitam sedang hingga di bunga saya.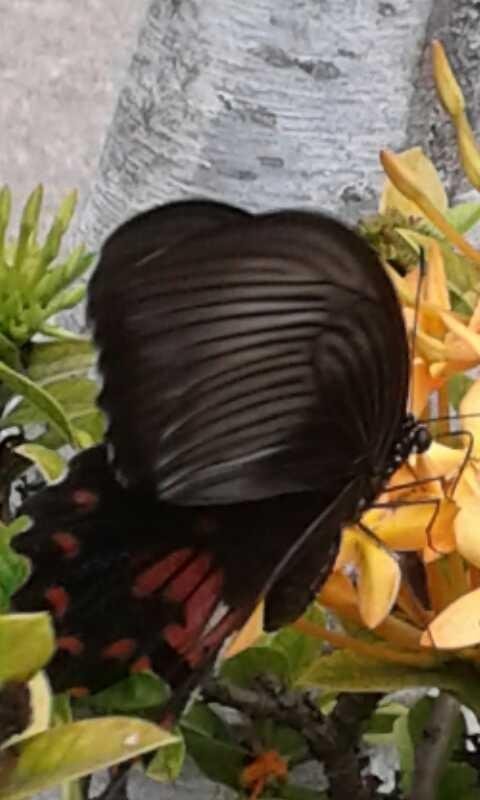 Butterfly'saya food is sweet flower honey. Once it landed on a male flower, the pollen will stick to the butterfly's feet. Then when it moves to look for another honey then it will reach the pistil on the female flower. Pollen on the animal's feet will stick to the white head and pollination will occur on the flowers .
Makanan kupu-kupu adalah madu bunga yang manis. Begitu dia hinggap di bunga jantan , maka serbuk sari akan menempel di kaki kupu-kupu. Lalu ketika dia berpindah tempat untuk mencari madu yang lain maka dia akan hingga dI kepala putik pada bunga betina. Serbuk sari yang ada di kaki hewan ini akan menempel di kepala putih lalu terjadilah penyerbukan pada bunga.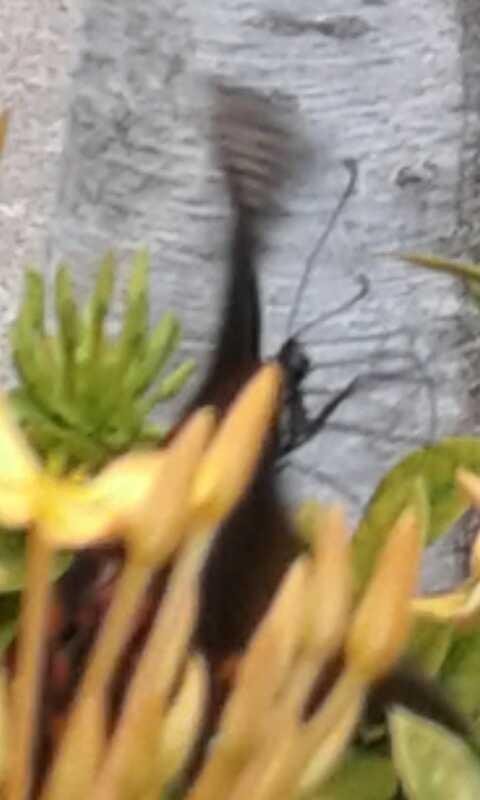 It turns out that the God has arranged all life in this world and butterflies have carried out their duties perfectly. This is all my post this time. Hopefully useful and greetings
Ternyata Tuhan telah mengatur semuanya kehidupan di alam ini dan kupu-kupu telah menjalankan tugasnya dengan sempurna. Sekian postingan saya kali ini. Semoga bermanfaat dan salam.