---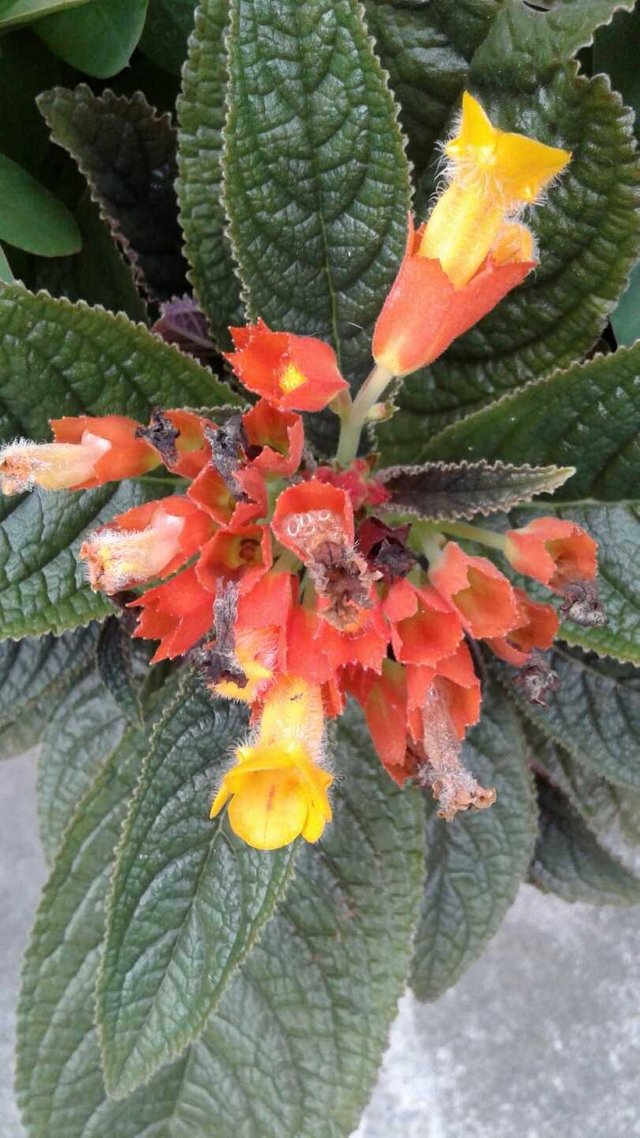 Hallo, Selamat pagi sahabatku. .Bagaimana kabar kalian hari ini? Semoga sehat-sehat saja ya? Sahabatku, pada kesempatan kali ini saya ingin memposting tentang bunga kuning orange yang ada di halaman rumah saya. Karena saat ini bunganya sedang mekar maka saya langsung membidiknya untuk anda. Silakan anda lihat pada foto-foto yang saya bagikan disini. Bagaimana pendapat anda? Apakah anda menyukainya?
Hello, good morning all of my friends .How are you today? I hope you are in healthy now. My friends, on this occasion I want to post about the orange yellow flowers on my home yard. Because right now the flowers are blooming so I immediately snap it for you. Please look at the pictures that I share here. What is your opinion? Do you like it?
---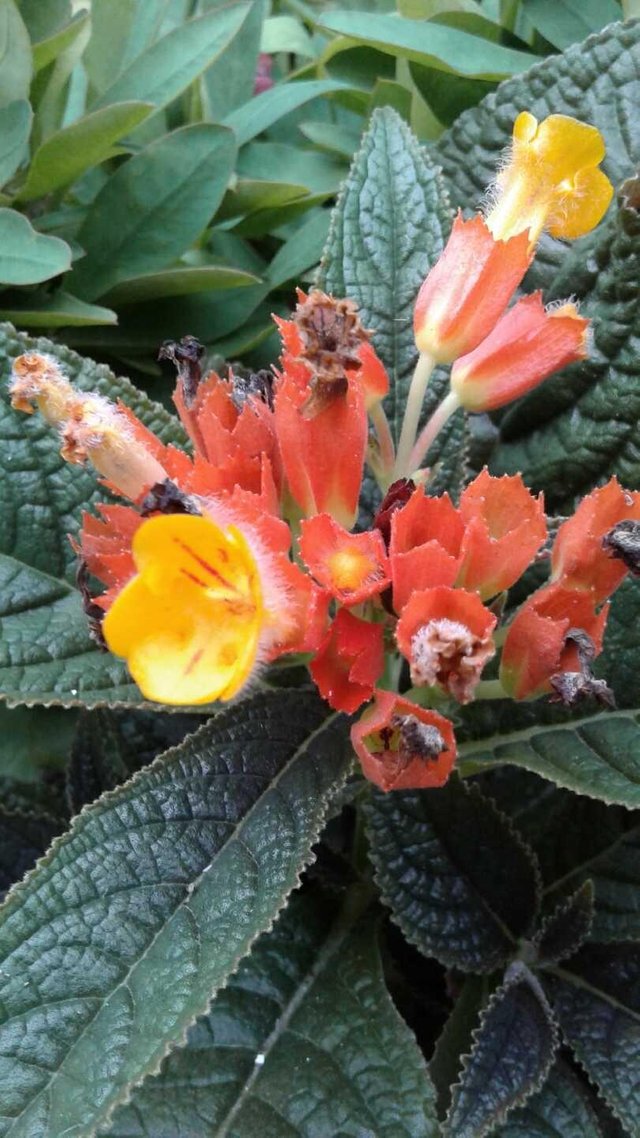 Sahabatku, bunga ini memiliki dua macam warna dalam satu tanaman yaitu kuning dan oranye. Padanan warnanya bensr-benar indah dan serasi. Sedangkan mahkota bunganya tampak berbentuk terompet. Tanaman ini termasuk ke dalam jenis tanaman yang batangnya tidak akan tumbuh tinggi ke atas.
My friends, this plant has two kinds of colors on it's flower that is yellow and orange. The matching color is really beautiful and harmonious. While the flower crown looks like a trumpet. This plant is included in the types of plants whose stems will not grow upward.
---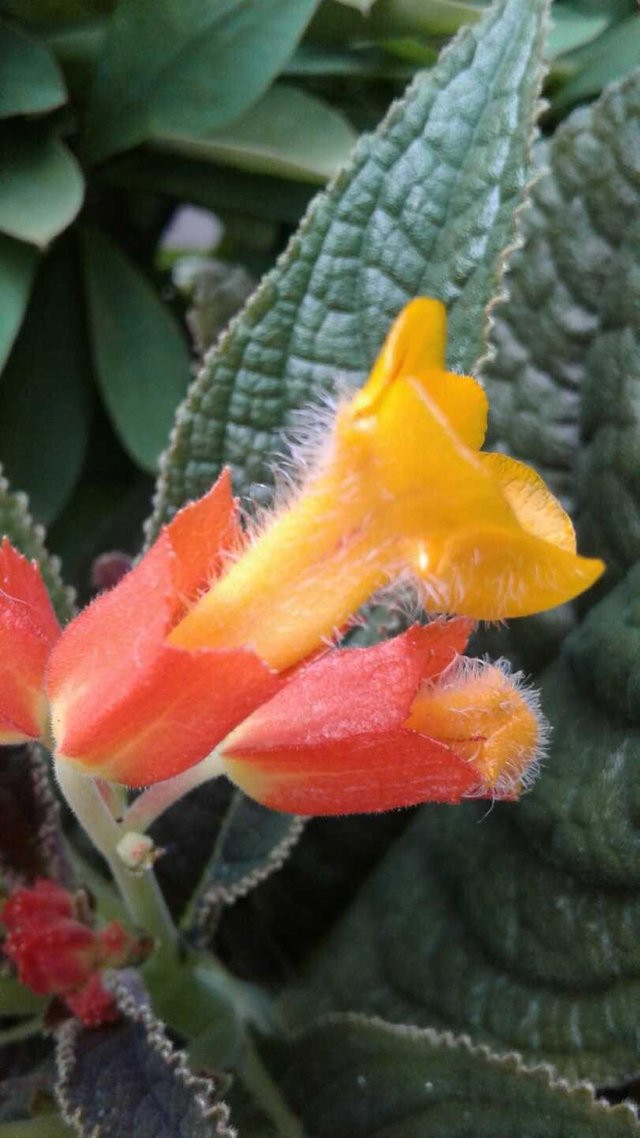 Perawatan tanaman ini sama seperti perawatan tanaman lainnya. Siramlah ia sekali sekali sekali di sore hari. Anda juga harus sering menggemburkan tanah tempat media dia tumbuh untuk menjaga sirkulasi udara di tanah.
The treatment of this plant is the same as other plants. Please watering it once a day in the afternoon. You also have to loosen the soil often where it grows to maintain air circulation in the soil.
---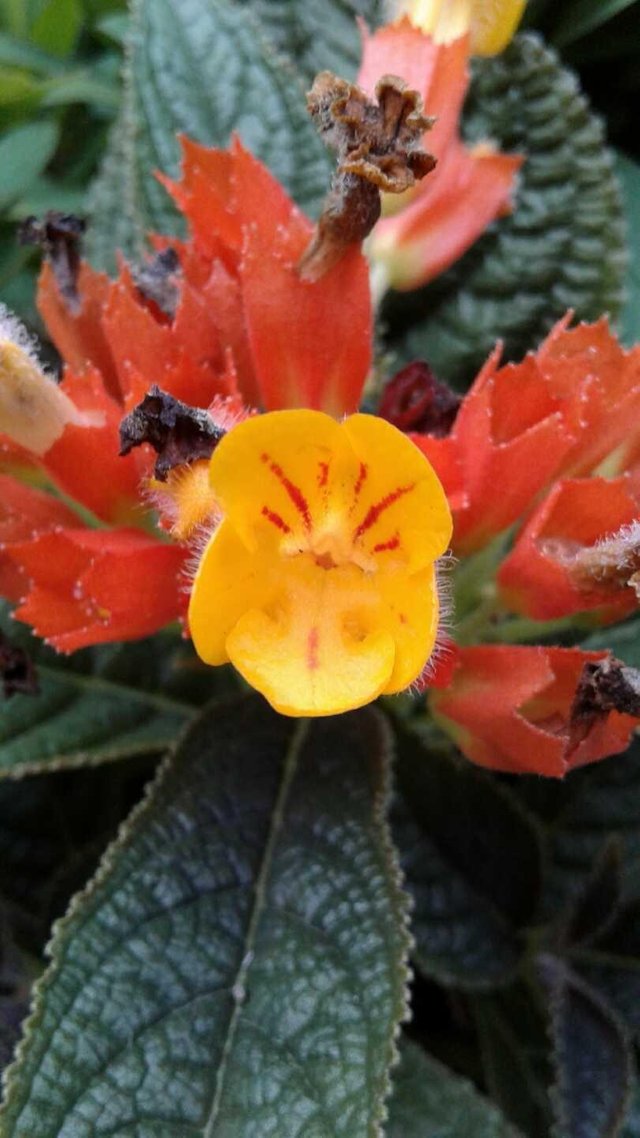 Nah, jika kita merawat tanaman dengan baik tentu saja dia akan menghasilkan bunga yang indah yang akan menyegarkan mata kita yang melihatnya. Sekian postingan saya kali ini. Semoga bermanfaat dan salam.
Well, if we good in taking care this plants, of course it will produce beautiful flowers that will refresh our eyes when we see it. This is all my post this time. Hopefully useful and greetings.