Animals That Can Treat Himself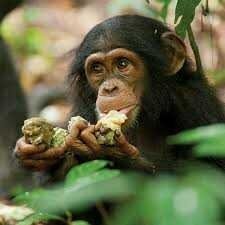 Animals Who Can Treat Himself - A number of mammals have learned to self-medicate. Chimpanzees eat hard leaves of plants Aspilia plant flowers that are still one family with daisy or hebras flowers that contain a certain type of oil to kill bacteria, worms in milk, and other parasites that can infect the stomach. Chimpanzees remove the leaves of the plant and crush them with their hands, then chew up before swallowing. The leaves have little or no nutritional value, so the only reason chimpanzees eat the leaves is because of the value of their treatment. This theory is supported by chimpanzee facts such as feeling the bitterness of the leaves because of his face frowning at the meal and showing other displeasing signs for the taste of the leaves are not good.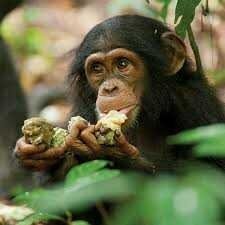 Another example of Rwandan mountain gorillas goes to certain parts of the forest to eat a handful of soils rich in special minerals and is not found from normal food. However, not only the primates who treat themselves. Other animals, among them are:
In the Amazon rainforest, the current generation cockatoo macaw looks for the essential minerals it picks up by pecking openly mineral mud piles.

When eating foods high in tannins and oxalite acids that cause digestive problems of both substances can cause a great contraction in digestion, sheep will actively select foods containing high levels of digestion, such as sodium bicarbonate, a base-neutralizing agent.
In addition, testing shows sheep with specific digestive problems will tend to choose foods containing sodium bentonite, polyethylene glycol, or dicalcium phosphate, the drug of their choice to reduce the problem in their digestion.
Thanks You