The Lost Insect: D | #AcehMacro #Photography
Story
Hi friends all, on this post I want to show about awesome color insect, how the beauty of small insects, insects this may not clearly visible, when you see eye directly, but when insects you see by using the macros lens, you can look its unique.
---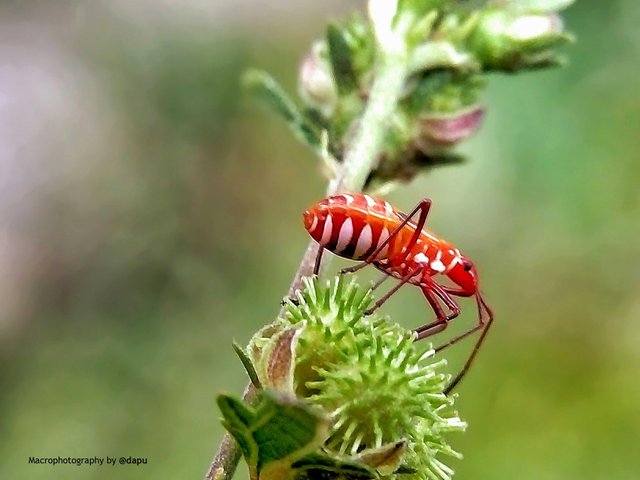 ---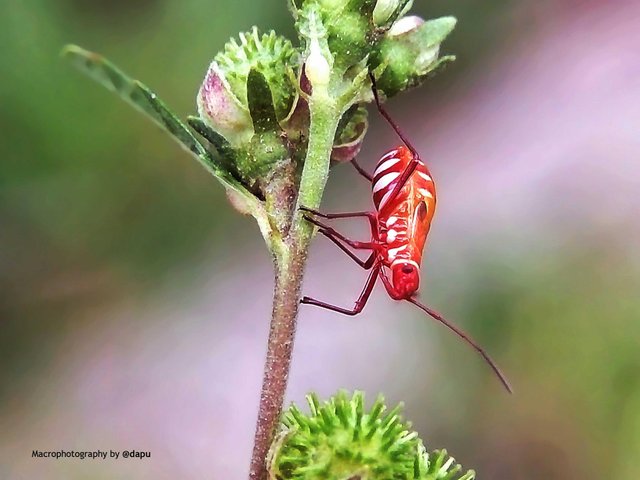 ---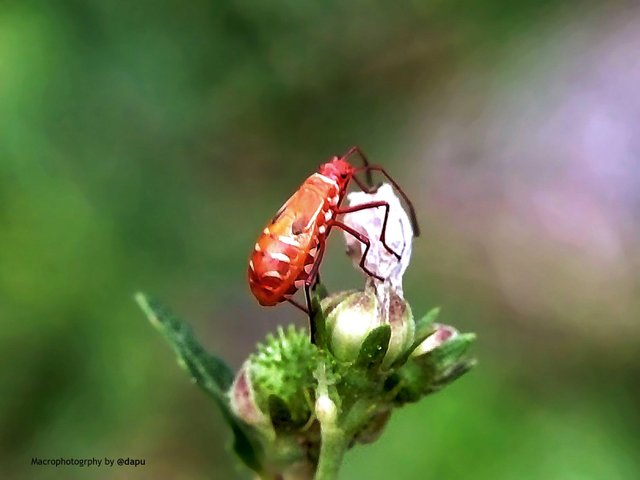 picture taken by @dapu
---
I took this picture of insects at a little place, which not far from where I live, there a lot of insects with other types, but they are all fuzzy when I shoot with my camera, so today I dedicate posts by title' the lost insect` :),.
---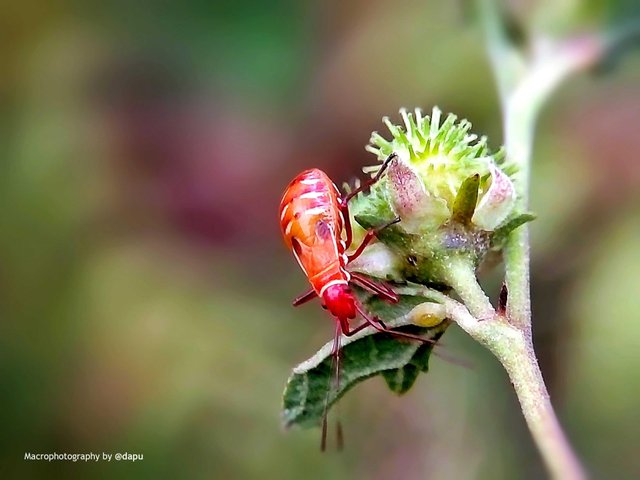 ---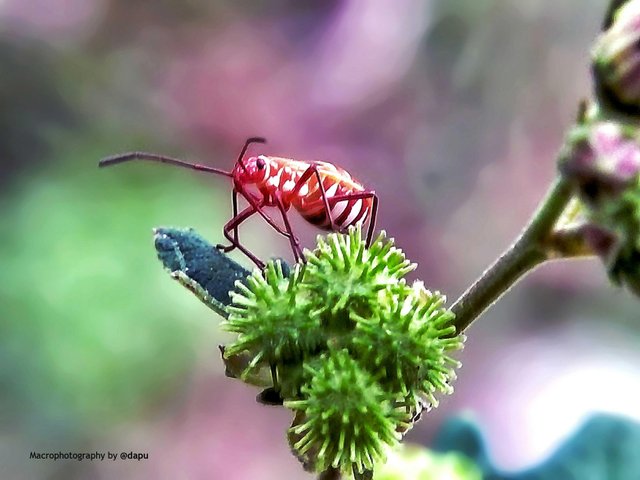 picture taken by @dapu
---
*Insects rubious, and has a White line on it back and under his stomach, his eyes like black spot :), and have two antenna Besides the nose, has six feet, and wing young, he could not fly, not yet. *
---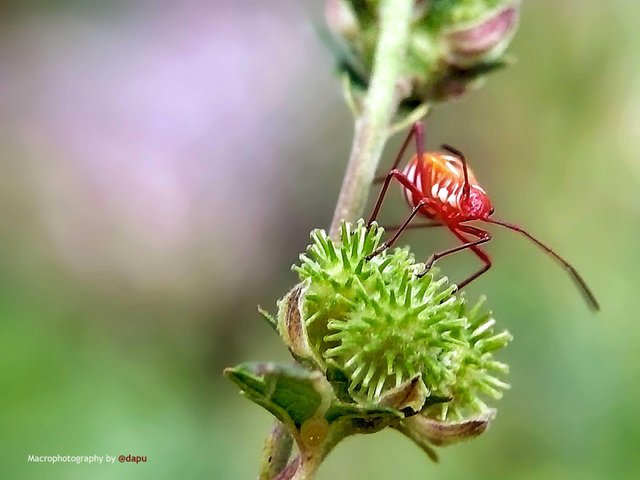 ---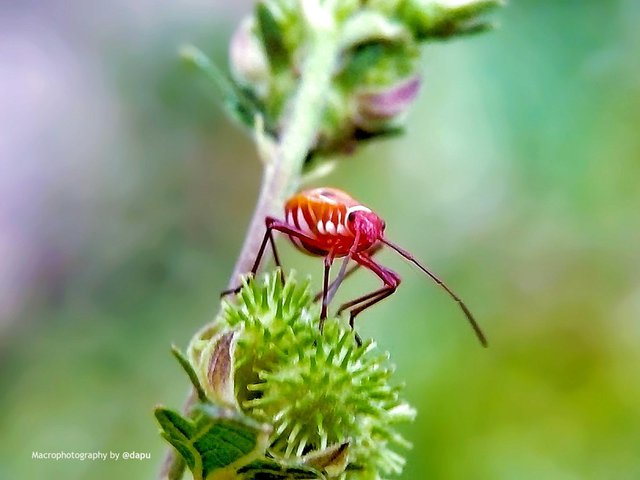 ---
picture taken by @dapu
---
ending
*Thank you for visiting my esteem page, and I was expecting support and support from friends steemian all. and I realized the my posting, is far from the perfection, because I still learning on making posts in English. *
---
Special Thanks;
---
Many thank for Aceh Steemit Community (ASC) team; @anasz, @abudar, @safar01, @hardick-steem, @ekaputri, @arjunmartavela, @marconah, @acehmacro, @atjehblogger79, @azlicr, @putra-arjun, @elmubareki, @barrysteem, @syahhiran, @albayeun, @alkhalid, and friends esteem all that I can not mentioned one-by one.
---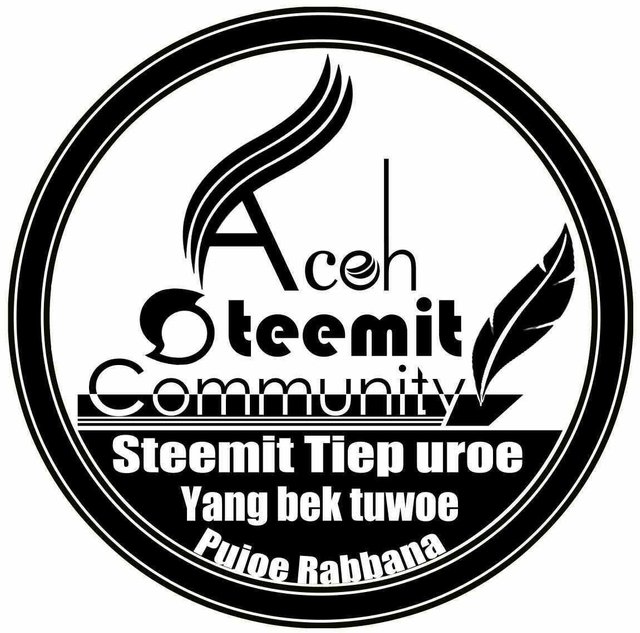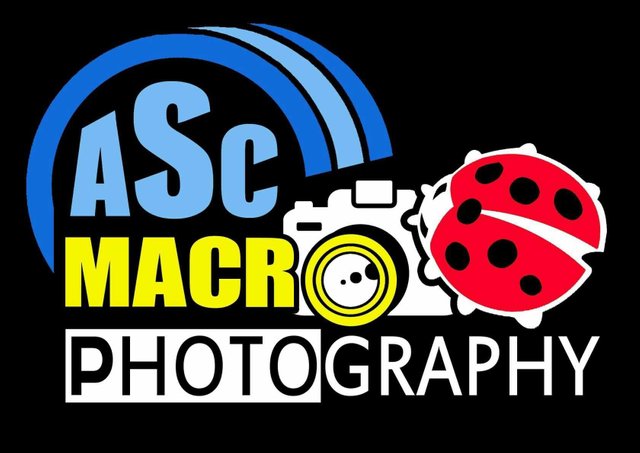 ---
for my ASC friends, together let's make dream come true.
---

---
peace regard.
follow me; @dapu