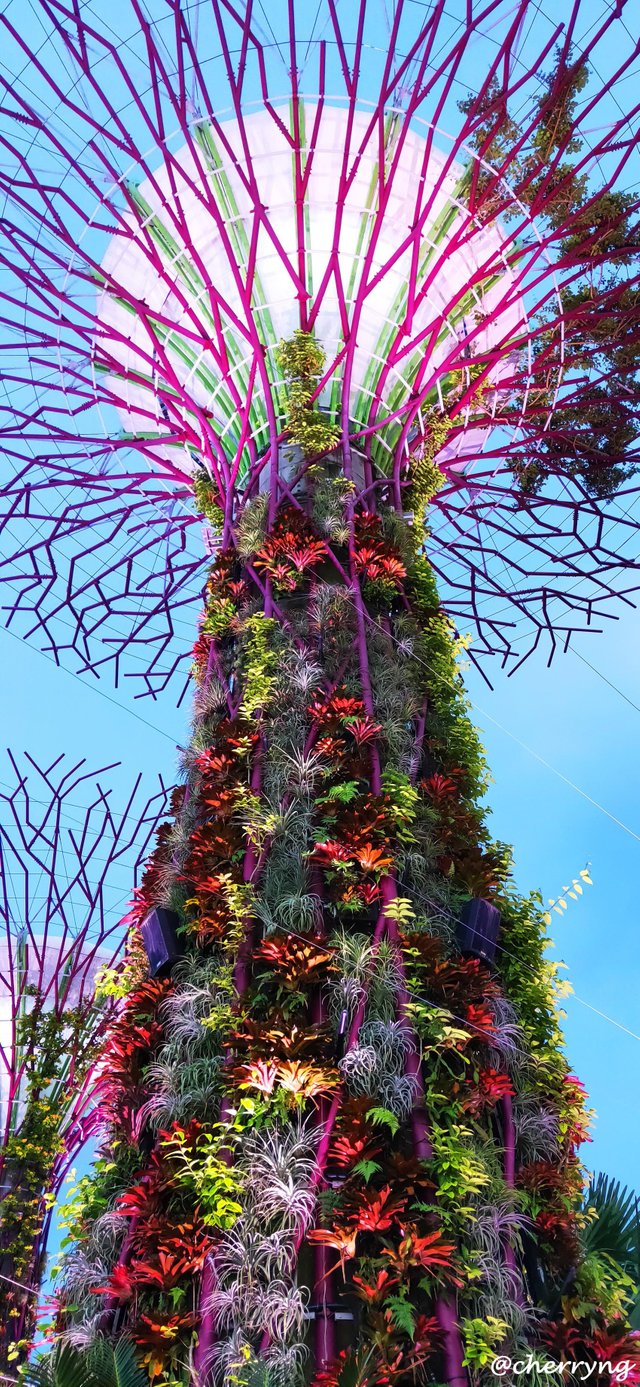 Hello dear Steemians,
Christmas festive season is coming. Singapore has many beautiful Christmas ligh up zones such as Orchard Road, Garden by the Bay, Sentosa, etc.
I went to Garden by the Bay with my family to see Christmas lights. Today let me bring you to take a walk the beauty of Christmas light up in Garden by the Bay, Singapore.
大家好!
圣诞节快到了,新加坡有很多美丽的圣诞灯饰地点:如乌节路,滨海湾花园,圣淘沙等等。我和家人一起去了滨海湾花园看圣诞灯饰。今天让我带你们游一趟滨海湾花园看美丽的圣诞灯饰!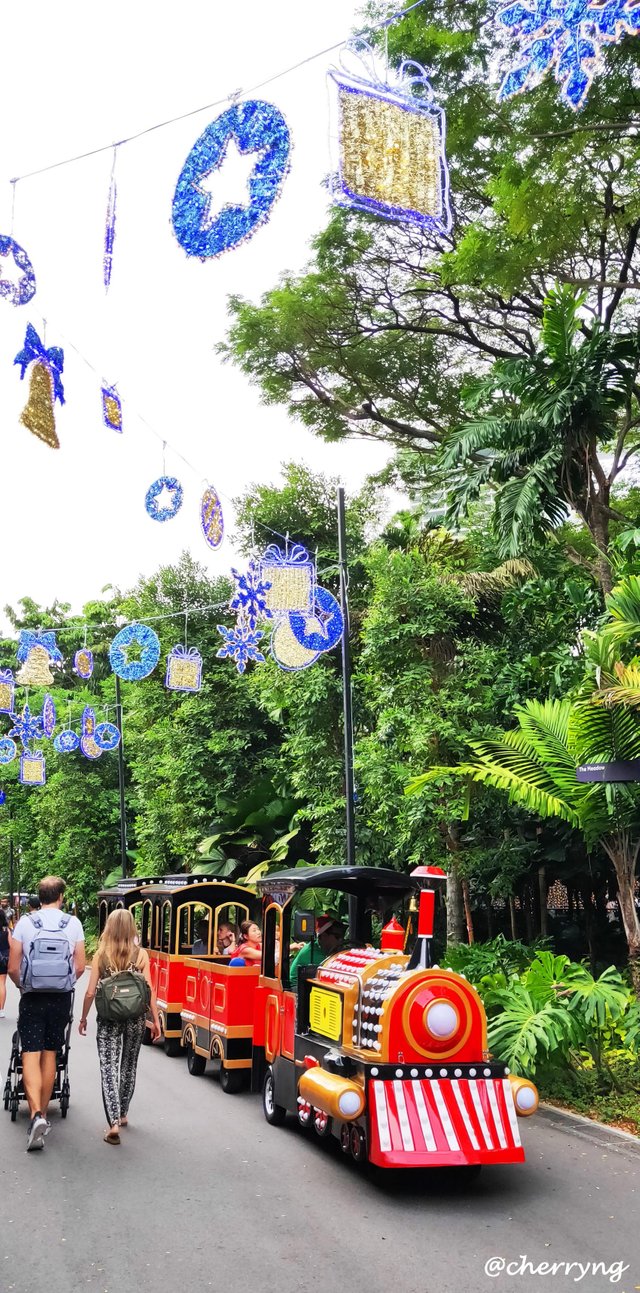 This year we have to buy the ticket to enter the Christmas light up zone in Garden by the Bay. The ticket price is S$10.00. Upon entered the main entrance gateway, there were a lovely train to fetch tourists around the garden which's bring convenience to elderly people and children.
今年来滨海湾花园看灯饰要买入门票,售价新币S$10.00.一入场就看到这可爱的火车供游客趁坐兜花园,方便年长者和小孩。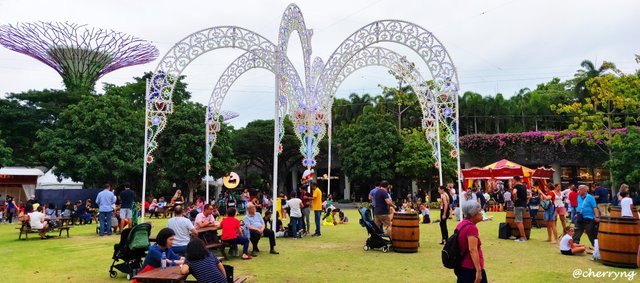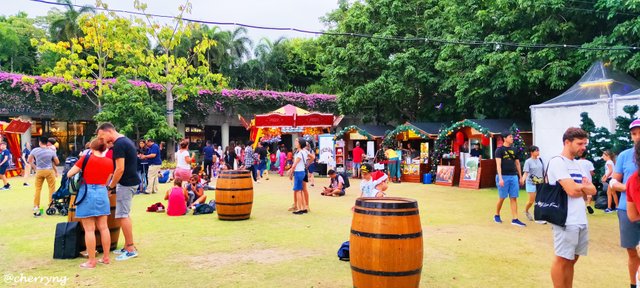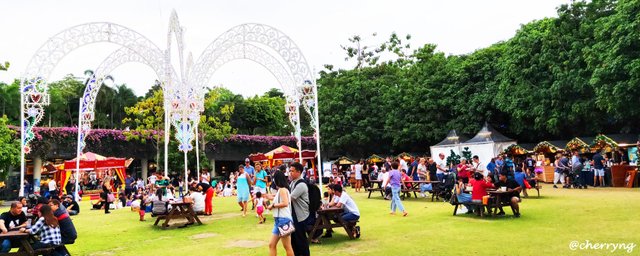 Continued my journey, we walked to this area. It was originally a vacant lot. They transformed into a gourmet and shopping kiosks as leisure spot for Christmas season. Good idea, right?
走着走着,来到这里。本来这里是片空地。圣诞节被改成美食和购物休闲区。游客可以买一些食物,坐下来边吃边谈天。还不错吧?!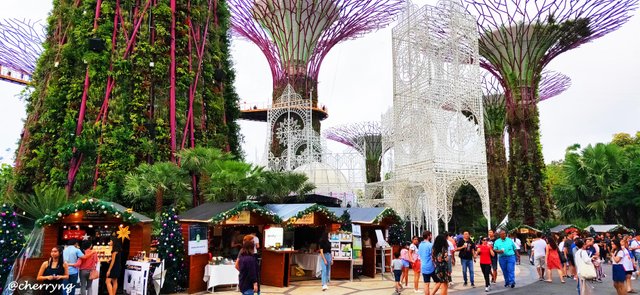 In the super trees zone, the kiosks were selling different goods, food and tourist souvenirs.
在超级树丛区,一个个小木屋摊位售卖不同的商品和旅游纪念品,供游客选购。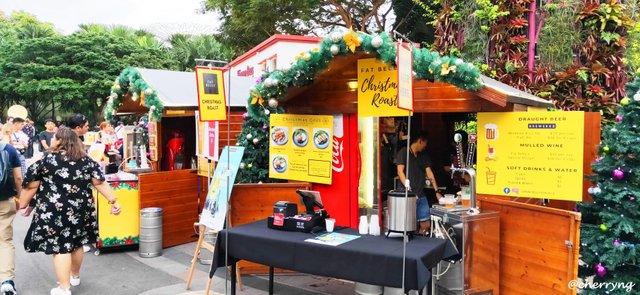 Each kiosk has delicate Christmas decorations and Christmas tree. These little wooden house kiosks looking pretty cute.
每个摊位都有精致的圣诞装饰和圣诞树。这些小小的木屋摊位,看起来真的很可爱。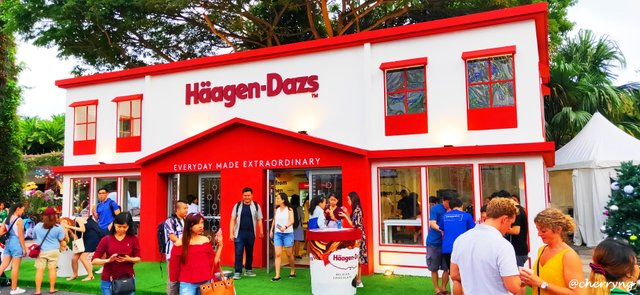 Next, walked to this Haagen-Dazs ice-cream specialty store. Selling ice-cream in the tourist area is strategic business definitely attracted many people as long as it does not encounter rainy days.
接着,走到这个人见人爱的Haagen-Dazs冰淇淋专卖店。在旅游区售卖冰淇淋,只要不碰上雨天,生意一般都很好,很多人潮。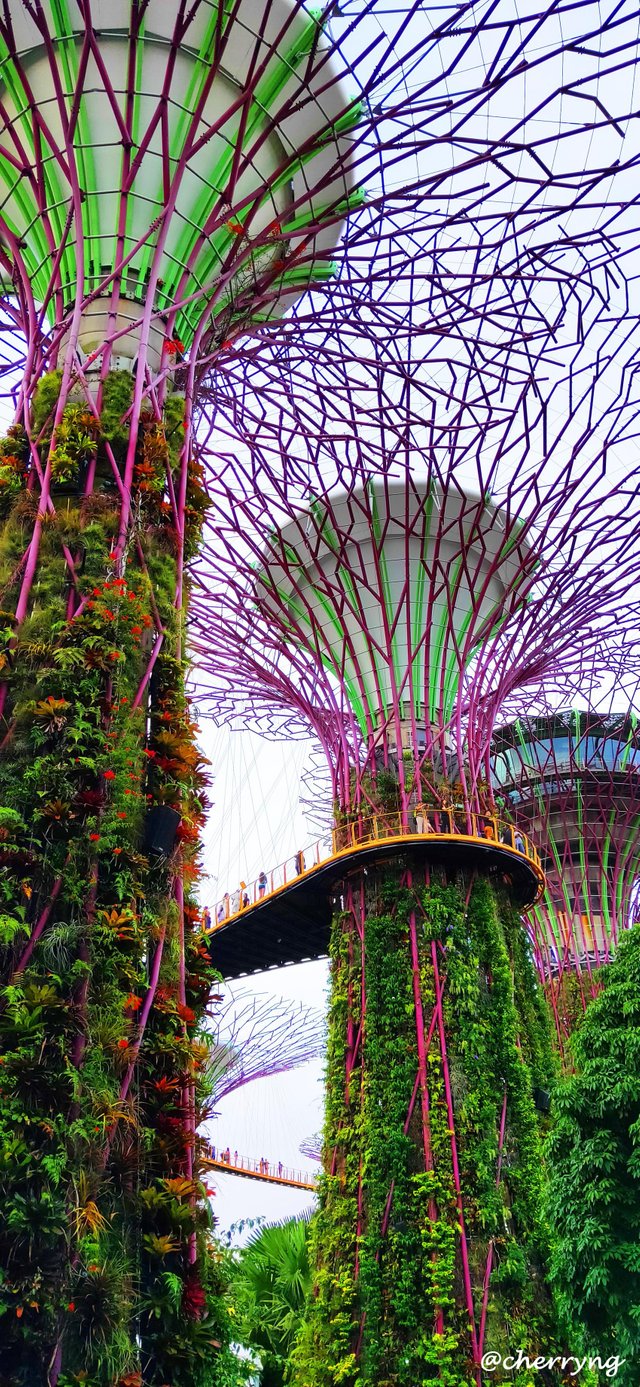 Looking up is the landmark of Garden by the Bay. The super groves are between 9 and 16 storeys height. The tree trunks surround the tall green walls. The appearance is spectacular!
往上看就是滨海湾的卖点,超级树丛,分别介于9到16层楼高,树干围绕着高高的绿色墙壁,外形很壮观!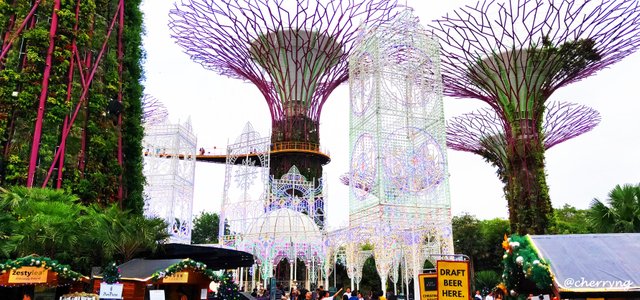 There was also an aerial walkway across the Super Trees, 10 floors above the ground level. Visitors enjoy the panoramic views of Garden by the Bay and Marina Bay Sands Hotel. People with fear of height may not be suitable to try this.
还有横跨超级树丛的空中走道,离地面有10楼高,游客可以观望整个滨海湾花园全景和金沙酒店。有惧高症的人可能不适合使用。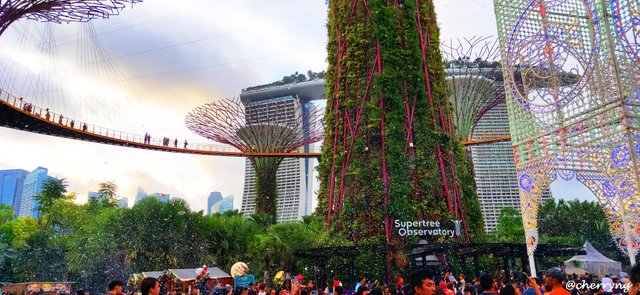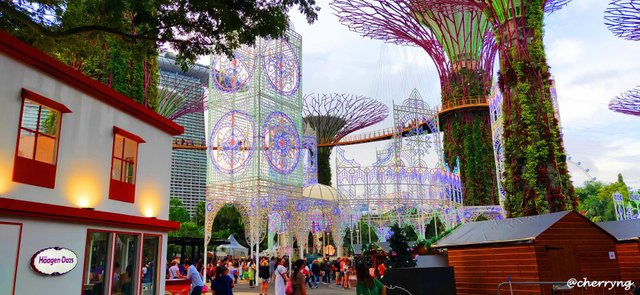 At the highest treetop, there is also a treetop restaurant, where visitors can enjoy nice food while watching the views of Garden by the Bay.
在最高的树顶,还有一家树顶餐厅,游客可以在最高的顶楼边享用美食,边观看滨海湾花园美景。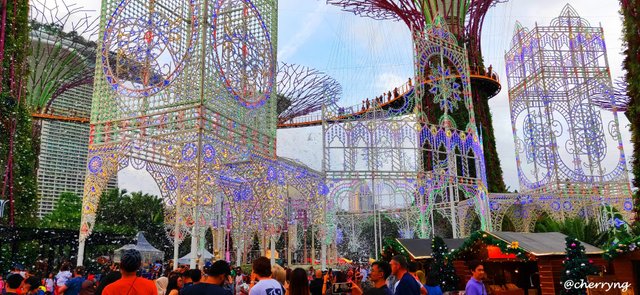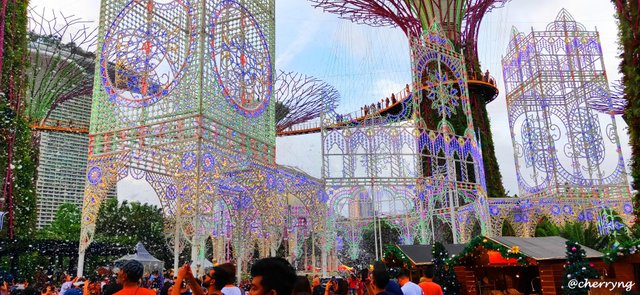 Suddenly the site started artificial snows. The artificial snows and wonderful Christmas music made visitors enjoyed the joy of Christmas at this moment.
突然下起人造雪,配上美妙的圣诞音乐,大家都尽情享受此时此刻的圣诞欢乐。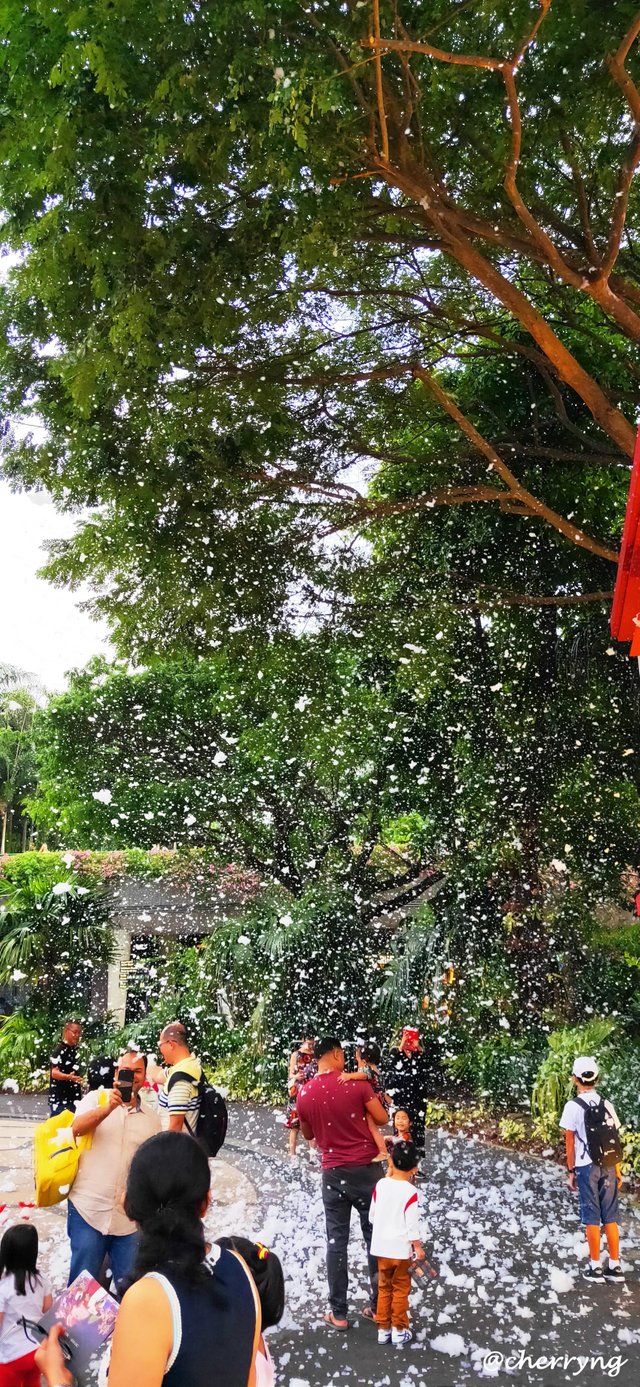 Tourists were busy taking pictures of artificial snow in one place.
一地的人造雪,游客们都忙着拍照。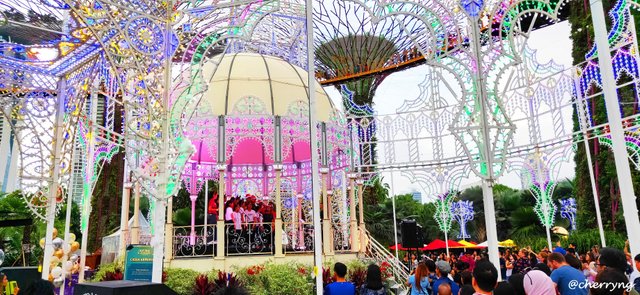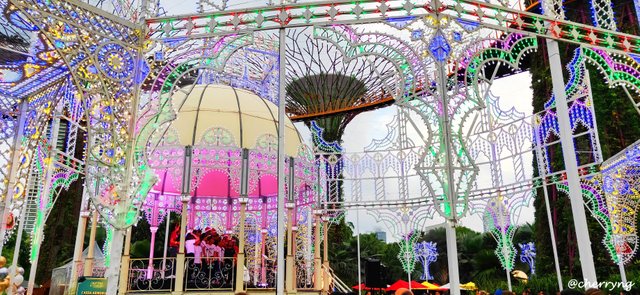 In the middle of the Super Trees area is a gorgeous Pavilion where a choir singing Christmas songs. It is became a focal point of entire Garden by the Bay. We all enjoyed listening the Christmas songs and the beautiful melodies.
超级树丛区中间的有一个华丽的亭子,一支合唱团在这里唱着圣诞歌,成为整个滨海湾花园的焦点。一首接一首动听的圣诞歌曲和旋律,游客听出耳油。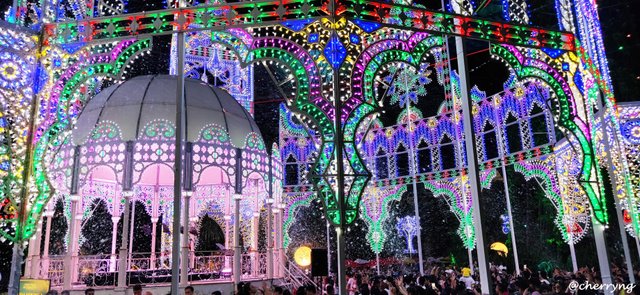 The elaborately designed light show (Garden Rhapsody) creates colourful light shows among Super Trees was showing the dazzling night sky.
精心设计的灯光秀(Garden Rhapsody), 在超级树丛之间打造五光十色,七彩缤纷的灯光秀,呈现耀眼的夜空美景。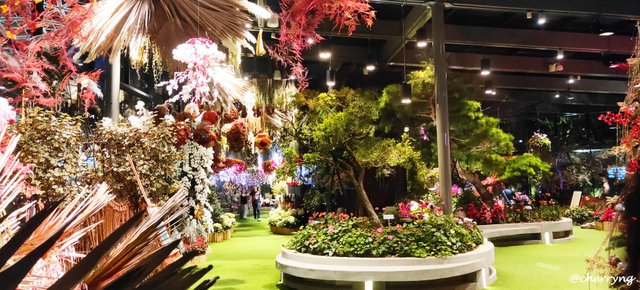 We also walked to a stunning indoor garden. The designer used the real flowers innovatively to create a gorgeous indoor garden.
还有我们也走到一个精美的室内花园,设计师美妙的使用真花,巧妙地打造华丽的室内花园。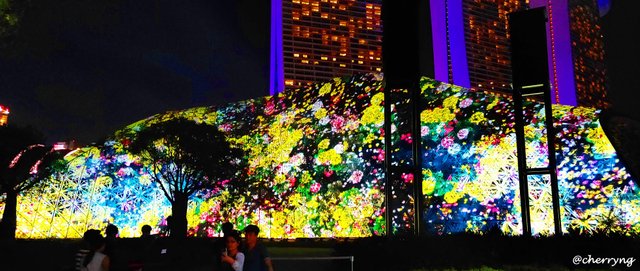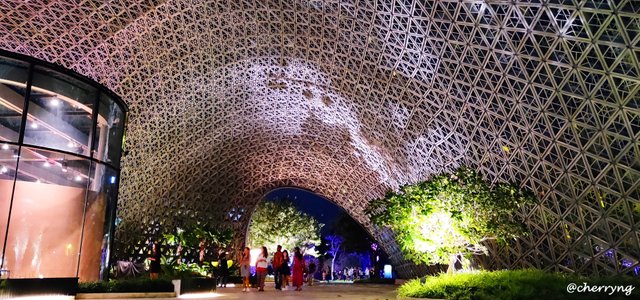 The entire Garden by the Bay combines nature and modern high tech environmental facilities which's a great tourism and leisure spot in Singapore.
Thank you.
Thanks #wednesdaywalk and #makemesmile
我觉得整个滨海湾花园结合了大自然和现代高科技的环境设施建设,是新加坡的绝佳旅游和休闲娱乐的好去处。
谢谢!
!steemitworldmap 1.2815683 lat 103.8636132 long Garden by the Bay D3SCR