Hey Steemians
I finally decided to take a break from all the competitions running on the platform to post a little something of substance for once. I don't want just to be seen like a greedy little shit and a bounty hunter, but hey a little extra Steem power goes a long way, so come to papa!
To prove I still can go toe to toe with the best on the blockchain and show proof of brain I decided to tackle a topic I've been thinking about after reading a post by @naturowlmystic called Whatever happened to quicksand?
---
It got me thinking about how powerful the mind of a child is and how today that curiosity and imagination is probably one of the most profitable mindsets like EVER!
In our early development years, we're still trying to figure out what these five senses can do and how it interacts with the world around us. Kids are obsessively curious and don't want to be told; they want to experiment. Even if it been done by a million kids before them, they need to try it first hand.
Bringing out your inner Deedee. Oooh, what does this button do?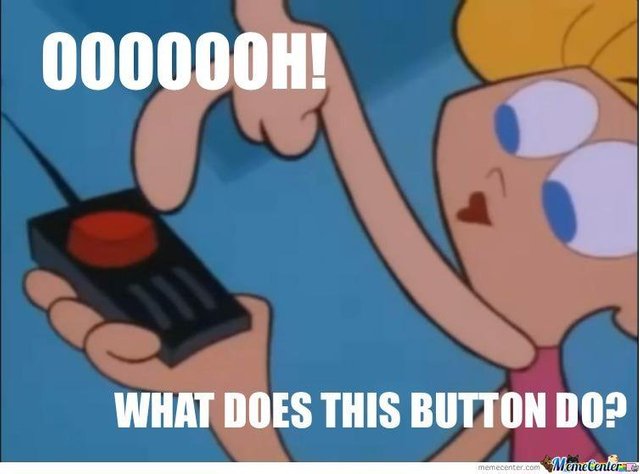 We use those interactions not as they are, but as our mind sees them, a Simple TV remote now shoots lasers ya'll! I decided that now, so you need to respect my authority and kids always do! There is a mutual respect for idea creation and a consensus between kids to try out any idea without bias or prejudice.
They evaluate the idea and content solely on its merit aka how fun it is. Who among us can say we can go into an idea like that anymore? I know I can't, I'm afraid it's going to sound stupid, I'm afraid it won't work, I'm afraid I won't get any upvotes, boo hoo!!
Slowly its stripped away
I still feel a sense of unfulfillment when I think about the need to know what happens when you lick your finger and put in the wall socket, but my mom would not let me!
Ok, bad example but you get what I'm saying. Eventually, the world strips us down with reality; they take away the Tooth Fairy, the Easter Bunny and Santa Claus and all you're left with is a shitty university degree, a job and your only solace becomes the curation of memes to keep you sane.
In my opinion that's a pretty terrible deal, can we just Etch A Sketch the idea of growing up and try again?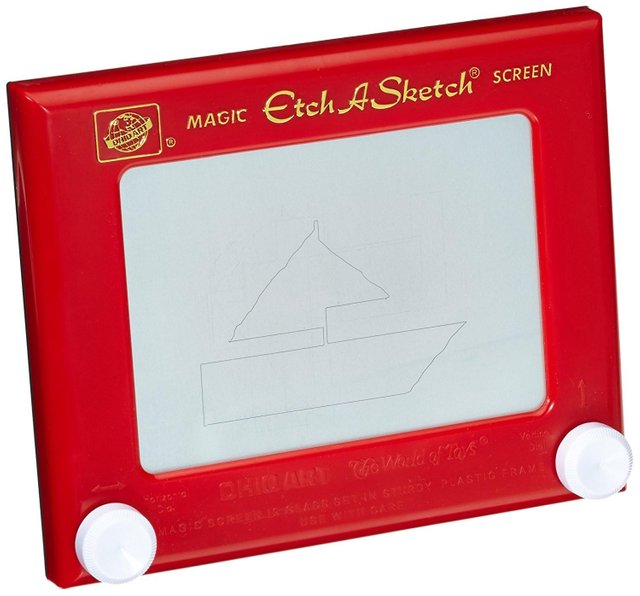 If you didn't try to draw a boat or car with an etch a sketch why did you have one?
My point is that who decides what is rational thought and what thought patterns and processes we need to have in order to be successful? Especially when the current crop of decision makers suck anyway!
The world has the need for adults or rather older/big kids to hold on to that mindset. If J.K Rowling didn't we would not have been to Hogwarts or knew it existed?
There were tons of wizard stories before, but not like hers! She had an idea, ran with it and we all were like you know what, I'm on board with that!
Same goes for LOTR, basically the entire gaming industry and of course memes. If memes aren't just the most brilliant child like humour ever, then I don't know what is?
So I say hold on to it for as long as you can, never let it go! It could just be the key to unlocking the next big idea!
What was your favourite childhood belief?
At some point, unless you had a pretty shitty childhood you would know that a couple of blankets, couches and a pillow means that's a fort.
You would know your feet cannot touch the ground, because well there's lava everywhere or sharks, or lava sharks...Hmmm sounds like a good idea for a B grade movie. Sharknado becomes lava sharks.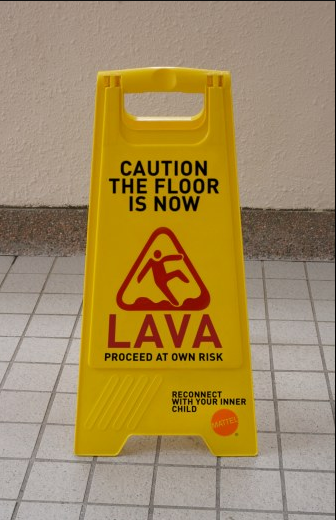 If you're reading this I hope your feet are in the air because the floor is now lava and your legs have melted away, you're dead now
The one idea I had my heart set on was digging in the backyard until I either struck gold or made it all the way to China. We all know that all tunnels lead to China right? No visa required!
** Side note:** Where do Chinese kids think their tunnels lead to? Any Chinese kids want to weigh in here?
Where did your childhood imagination take you? Share it with me in the comments. I feel like there are going to be some hilarious entries!
---
Let's connect
If you liked this post sprinkle it with an upvote or resteem and if you don't already, consider following me @chekohler

---
Put your votes to good use
We all can't max out our upvotes every day and a little help never hurt. Sign up to Smartsteem and sell a few of your votes each day, earn some STEEM and SBD in the process and still get in some curation rewards in STEEM Power. Check out SmartSteem

---
Trade Bitcoin, Ethereum, Litecoin, Doge or Dash for STEEM instantly
Check out blocktrades to quickly exchange popular cryptocurrencies for STEEM, STEEM power or STEEM Dollars or trade your STEEM, STEEM power or STEEM dollars for popular cryptocurrencies
---