Good evening steemians!
---
Bagi steemians yang saat ini sedang tidak memiliki pekerjaan tetap, kita bisa mencoba membangun usaha dengan berjualan sayuran. Selain dapat dilakukan dengan modal yang minim, omzet yang akan kita dapatkan juga sangat besar. Dengan kata lain, kita akan mendapatkan keuntungan yang berlipat ganda dari bisnis ini.
For steemians who currently do not have a permanent job, we can try to build a business by selling vegetables. Besides being able to do with minimal capital, the turnover we will get is also very large. In other words, we will get multiple benefits from this business.
---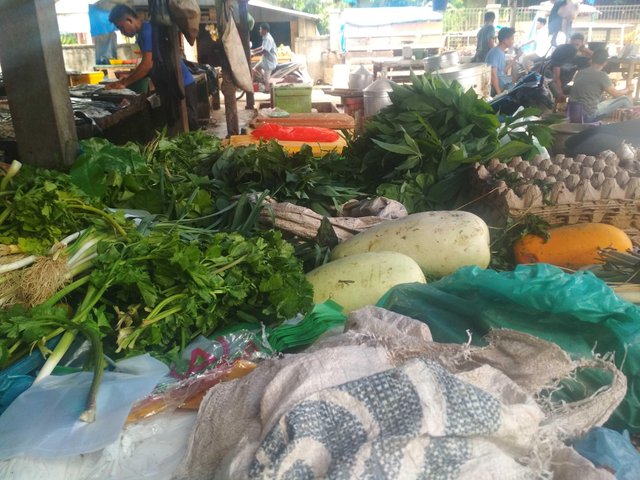 ---
Menurut keterangan dari seorang pedagang pasar sayur keudee krung, jika memiliki modal 500.000 saja, kita akan mendapatkan 1500.000 artinya, kita bisa mendapatkan keuntungan 1000.000. Namun semua bisnis tentu mempunyai resiko.
According to the information from a market trader of vegetable keudee krung, if you have only 500,000 capital, we will get 1500,000 meaning, we can get 1000,000 profits. But all businesses certainly have risks.
---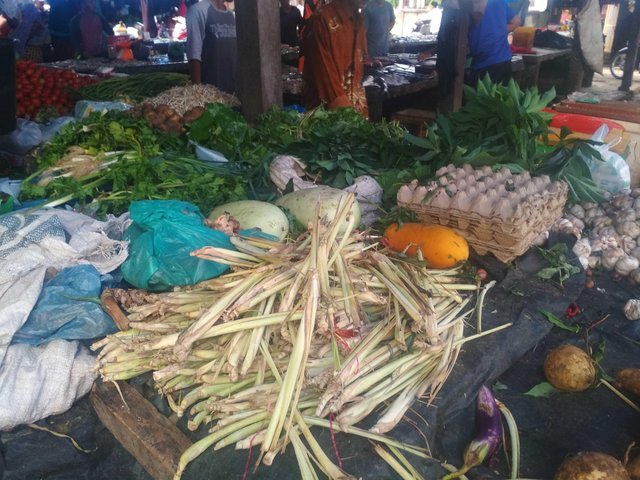 ---
Begitu juga dalam berdagang sayur. Resiko utama adalah barang dagangan tidak dapat bertahan lama. Sayuran hanya dapat bertahan hanya 1 hingga 3 hari. Dan setelah itu, dia akan layu dan menguning. Artinya sayuran sudah tidak segar lagi dan pembeli pun sudah tidak mau lagi.
Likewise in vegetable trading. The main risk is that merchandise cannot last long. Vegetables can only last for 1 to 3 days. And after that, he will wither and turn yellow. This means that the vegetables are no longer fresh and the buyers no longer want to.
---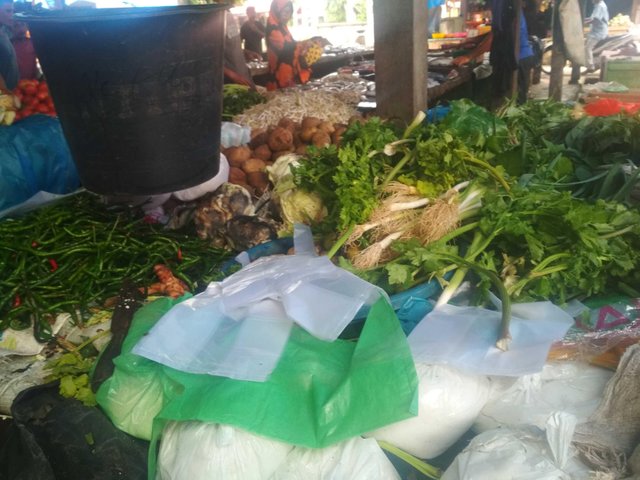 ---
Namun hal itu jangan dikhawatirkan karena biasanya sayuran akan habis setiap hari. Dan jika pun tinggal, kita sudah mendapatkan keuntungan tiga kali lipat sehingga untuk resiko kerugian sangat minim.
But that should not be worried because vegetables will usually run out every day. And if it stays, we have already gotten three times the profit so that the risk of loss is minimal.
Kita tidak hanya dapat menjualnya di satu tempat tertentu, kita dapat membawa sayuran berkeliling kampung untuk menjual langsung ke konsumen. Dan ini sangat mudah dipasarkan karena merupakan kebutuhan masyarakat setiap hari.
We can not only sell it in one particular place, we can bring vegetables around the village to sell directly to consumers. And this is very easy to market because it is a daily necessity of the community.
---
Thank you for visit and upvote. Follow me