Material: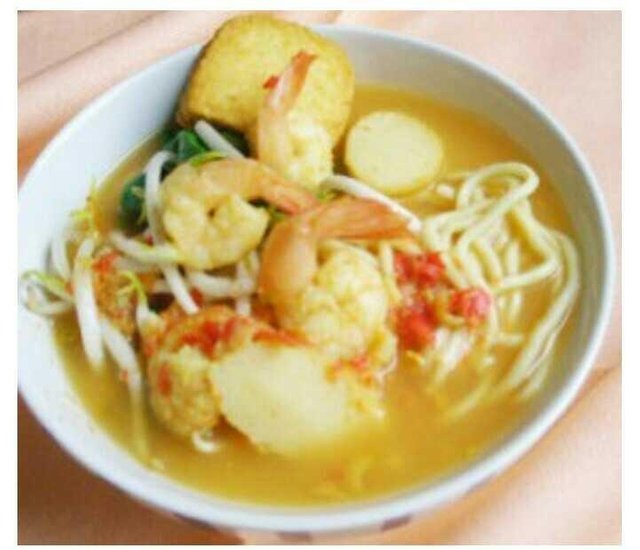 500 g noodles / fresh hokian
75 g bean sprouts, clean
100 g baby bokchoy, clean, blansir
Sauce:
1 tablespoon vegetable oil
1 clove garlic, finely chopped
1 lemongrass, take the white part, crushed
750 ml of shrimp / fish broth
2 tbsp lemon juice
150 g medium size shrimp, peeled
2 pieces of Singapore fish meatballs, cut into pieces
4 pieces of Singapore shrimp meatballs
Blend:
2 pieces of red chili
3 pieces of red pepper
1 clove of garlic
1 grain of pecan
1 tsp salt
How to make:
Rinse noodles with hot water until the oil dissolves, drain.
Sauce: Saute garlic until fragrant.
Add lemon grass and spice, stir until fragrant. Lift.
Put it in the pan. Add the broth and lime juice. Boil.
Msaukkan shrimp and meatballs, bring to a boil for a while. Lift.
Presentation: Place noodles, bean sprouts and mustard greens in a serving bowl.
Pour the hot gravy and baksonya.
Serve warm.