Ground spices: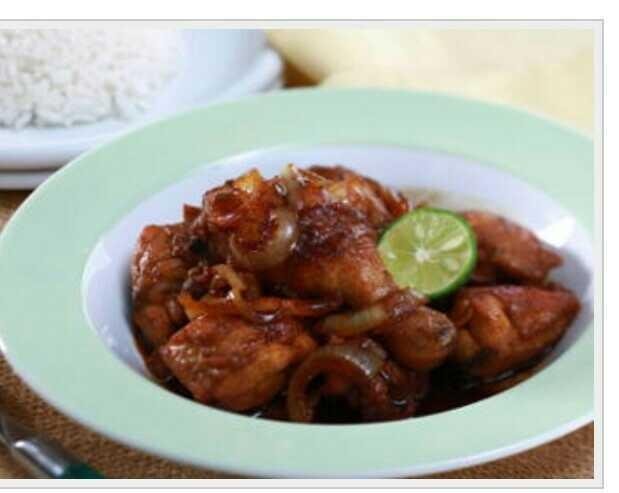 Garlic 3 cloves
Pepper granules ½ tsp
Salt ½ tsp
Spices:
Butter 2 tbsp
Onion 1 piece. Iris thin half circle
Garlic 2 cloves. Chopped fine
2 tablespoons English Sauce
Salted soy sauce 1 tbsp
1 tbsp of sweet soy sauce
Lime juice 1 tbsp
Salt to taste
How to make:
Spread a piece of chicken meat with a fine spice. Make sure the spices are evenly distributed, then let stand for a moment to spice up.
Fry chicken with lots of oil until the skin looks crispy. Drain.
Saute the onions with butter until slightly wilted, then add the garlic.
Enter the chicken that has been fried, stir until blended. Add seasoning to English sauce, soy sauce, and soy sauce. Stir again until the chicken and spice mixed well. Give the lime juice.