Fried Potatoes: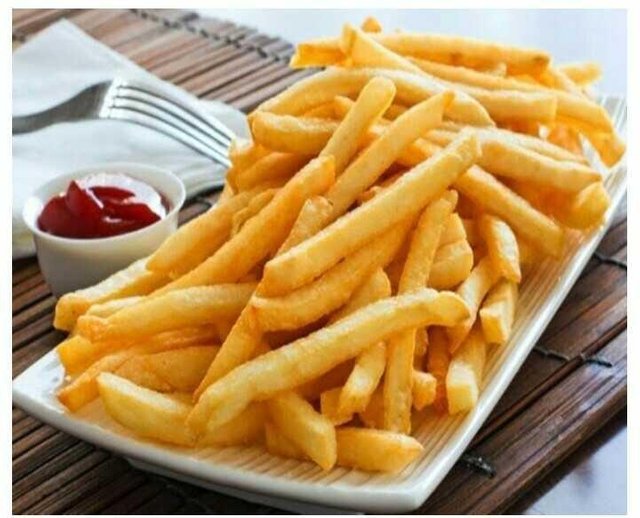 Potatoes 500 grams (peeled, cut into matches and washed)
Salt 1 tablespoon
Garlic 3 cloves (geprek)
Cornstarch 3 tablespoons
Water to taste (to boil)
Iced water to taste (to soak the potatoes)
Cooking oil (for frying)
How to Make KFC Easy Fries:
The first step boiled air to boiling. Give the salt and garlic geprek earlier. then put the potato chunks more or less for 5 minutes.
After that lift and drain the potatoes, then put in water until all submerged for about 15 minutes.
If it's 15 minutes, lift and drain the potatoes. then sprinkle with cornstarch until all the potato surface is flat.
Next fry the potatoes until golden yellow. lift, drain over the paper towels.
KFC Fried Potato Recipe is ready to be eaten while it is warm.
How to Make and Recipe KFC Fried Potato is, easy is not it? You can present homemade kfc fries that you bu ...