KISAH UROE BAK MEUGANG ANAK YATIM DAN IBUNYA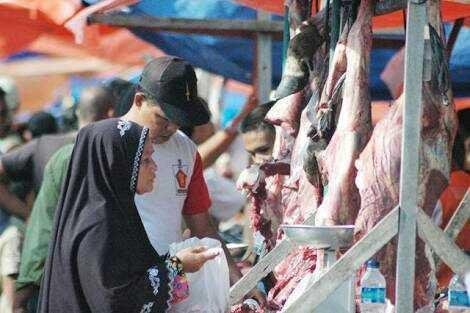 Sidroe aneuk miet umu 6 thon di tanyong bak mak..
Mak...na jadeh uro mak meugang singoh..?
Geu su'ot mak..jadeh neuk..pakon ka tanyong lage nyan neuk..?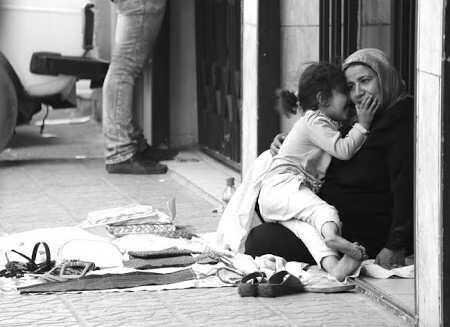 Hana mak..lon kalon droneh mak hana semangat sagai..biasa jih urojeh wate na ayah..ka neujak peusapat kaye maguen.ka neujak ade campli kleng ngon taguen sie mak meugang...
Pakon mak...peu droneh sedih karna hana le ayah...?
Kon neuk...
Pakon cit mak..
Mak ka geu iem droe..hna geu teu'oh bi jawaban..
Ka keuh oh singoh bengoh..paih uroe mak meugang...
Di tanyong lom bak mak...
Mak..hana neujak u peukan.neujak blou sie mak meugang...??
Mak jak hai neuk.....
Neujak aju mak..teulat that neujak entek ka tinggai tuleng...lon asou neu bloe mak beuh...?
Jeut neuk..geu seu'ot sira geusampoh ie mata.....
Geubedoh mak...
Geu pinggang ija.geucok ija sawak geutoep ulee.geujak aju U gelanggang.
Sira geujak..ie mata brep brop brep brop.
Lam hate geuh.geu khen.....
Ya allah..lon jak nyoe.demi bek weuh hate aneuk lon ya allah..padahai meu sineuk hna peng...ho ulon jak ya allah..peu mantong na ureng yg murah hate lam donya nyoe ya allah...
Jadi kakeuh...troh keudeh lam pasai.
Geukalon.rame that ureng jak blou sie mak meugang.
Na yang blou 2 kilo..na yang bloe 5 kilo.
Na yang blou si blah pha..subhanallah.
Kakeuh...mak aneuk miet nyan
Ka tahe geuh..hana ngon blou sie..
Kebetulan...na sidrou ureng meukat sie lam kawan nyan..
Geu peurati ateuh mak aneuk mit nyan..
Kakeuh.geu tanyong teuk bak mak aneuk mit nyan.
Piyoeh macek.peu neujak blou sie euh.?
Padum kilo lon bi macek.?
Geu seu'ot mak anek mit nyan...
Hana hai nyak...lon kalon2 sagai.hana peng ngon blou...!
Penasaran aneuk muda yg meukat sie.
Di tanyong lom...
Suami droneh ho geujak macek..??
Suami lon hana le hai nyak..ka geuwou bak tuhan.wate umu sinyak lon umu 2 thon..
Di tanyong lom buet aneuk muda nyan..
Teuma belanja hari2 sou kira macek.??
Hana sou kira hai nyak....
Kadang lon jak tueng upah proh pineng.
Merempok si urou 15 ribe.ka sep keu belanja sinyak di rumoh..
Tengoh geu cerita..ka geutarek ijak sawak geu sampoh ie mata...masyaallah
Lam hate aneuk muda nyan..Ya allah...dumnou ka makmu nangroe.mantong na anek2 yatim dn fakir miskin yg roe ie mata bak uroe mak meugang...maha kaya droneh ya allah...
Weuh that hate anek muda nyan..mungken tingat keu nasib droe..
Kakeuh..khen teuk anek muda nyan..
Kon meunan macek...
Nyopot engkot sie saboh tumpok lon meu seudekah keudroneh...sira di cok plastik.di pasou aju saboh tumpok.di peujarou aju bak macek nyan...
Macek nyan..meu tamah lom geu kliek.
Ya allah..di saat lon dalam kesusahan lage nyoe..rupajih na hamba droneh yg murah hate.yg tem bantu ringan kan kesusahan lon..
Teurimong geunaseh hai nyak.ka ta tem bantu..breb brop brep brop aju ie mata geuh hana pat peu then..
Seu ot anek muda nyan.
Goet macek.sama2...
Kakeuh oh lheh nyan..geulake izin.
Tengoh geu tubiet lam pajak...
Ka geu hey le ureng meukat lom.
Macek..neu doeng ile siat.
Di ureng meukat nyan.ka geucok plastik.ka geu pasou aju bawang merah bawang puteh camli sira...ka geujok aju keu macek nyan...
Lheh geu khen trimakasih.geu beudoh geujak wou aju..
Ka keuh singkat cerita.troh urumoh.
Di tanyong le aneuk geuh..
Ban troh neuwou mak..?
Nyoe neuk..
Neuk...kacok siat ayan/ember.ngat ta pasou engkot sie..
Jeut mak..
Pane peng mak neublo sie kop le..??
Ata gop meusedekah hai nyak..
Ka keuh.lheh geu taguen kuwah.
Tengoh geupajoh bu.khen aneuk geuh.
Pane ureng mak yg meu seudekah sie keu tanyoe.kop got akai geuh.?
That seunang hate lon mak.
Biarpun hana le ayah.meu teumeng pajoh sie mak meugang..
Moga beu mudah raseuki ureng yg tem bantu tanyoe yg gasien..
Nyoe neuk...amin yarabbal'alamin.