SHORTLY US ON THE BEACH KRUENG JEUREUNGEH / SESAAT KAMI DI PANTAI KRUENG JEREUNGEH ( BILINGUAL)
THIS IS FROM ME FOR YOU
INI DARI SAYA UNTUK ANDA
GREETINGS ENGLIS INDONESIA
SALAM PEMBUKA ENGLIS INDONESIA
Friendship greetings from Aceh, the spirit continues unyielding ...
Salam persahabatan dari Aceh, semangat terus pantang menyerah ...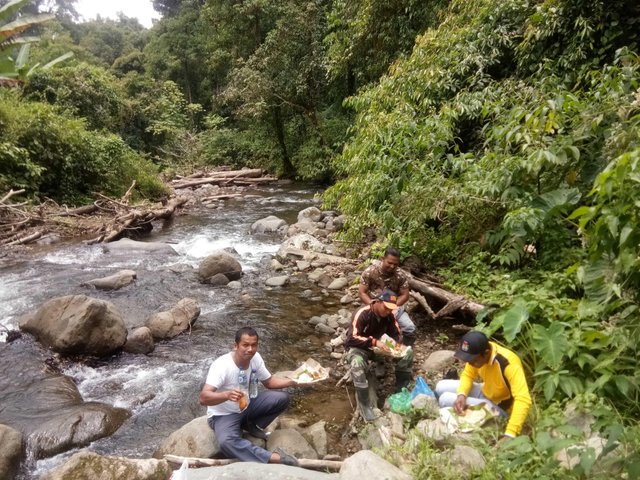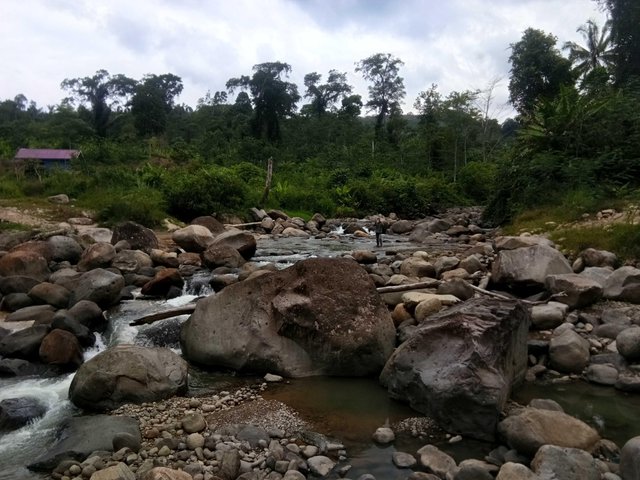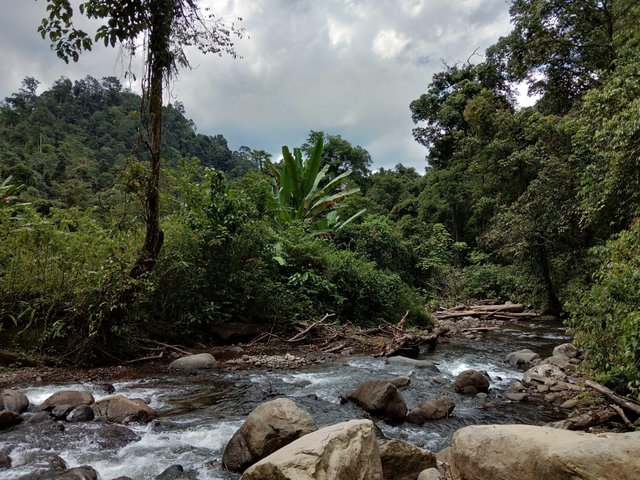 ---
ENGLISH
---
Dear steemias afternoon all, in the opportunity this afternoon I will share with you about the moment we were on the Beach krueng jeureungeh. Why I am interested to share on the River this because I look at this time the River water that once I visit this place the water is very heavy while the time I visit a few days ago River water this little even seem almost like to dry. I see encroachment Forest outside conditions such as cut down trees on the outskirts of the River very influential on drought River and abrasion. If continuous Forest on the outskirts of the River slash then not impossible flash floods will also occur around US. I called on to all farmers open land to comply with the rules in set by the Associated so that the River awake and can always utilized to the River flow so as not to have an impact on human life in the Earth's surface this love the world around US.
the river's occupation is in the Aceh Utara forest area on the border kec. Nisam Antara and kec. Sawang
I beg all the communities around this river to always maintain and maintain the nature around the water surface both in the forest and on the edge of your garden so that the river can always irrigate for human needs in the lowlands.
Only this is what I can say, hopefully it can be understood and useful for all people.
---
INDONESIA
---
>Dear steemias selamat sore semua, dalam kesempatan sore ini saya akan berbagi dengan anda tentang sesaat kami di pantai krueng jeureungeh. Kenapa saya tertarik untuk berbagi tentang sungai ini karena saya perhatikan saat ini air sungai yang dulu pernah saya kunjungi di tempat ini airnya sangat deras sementara saat saya kunjungi beberapa hari yang lalu air sungai ini sedikit bahkan nampak hampir seperti mengering. Saya lihat perambahan hutan yang di luar ketentuan seperti menebang pohon di pinggiran sungai sangat berpengaruh pada kekeringan sungai dan abrasi. Jika terus menerus hutan di pinggiran sungai di tebas maka bukan tidak mungkin banjir bandang juga akan terjadi di sekeliling kita. Saya mengimbau kepada seluruh petani yang membuka lahan agar menaati aturan yang di tetapkan oleh pihak terkait supaya sungai terjaga dan selalu dapat di manfaatkan untuk aliran sungai agar tidak berdampak pada kehidupan manusia di permukaan bumi ini cintailah alam sekitar kita.
Lokasi sungai berada di kawasan hutan Aceh Utara di perbatasan kec. Nisam Antara dan kec. Sawang
Saya mohon kepada seluruh masyarakat yang berada di sekitar sungai ini agar selalu memelihara dan menjaga alam di sekitar permukaan air baik di hutan maupun di pinggir kebun anda agar sungai selalu dapat mengairi untuk kebutuhan manusia yang berada di dataran rendah.
Hanya ini saja yang dapat saya sampaikan mudah-mudahan dapat di mengerti dan bermanfaat untuk masyarakat semua.
---
**Thank you for visiting my blog**
---
---
**Terima kasih telah mengunjungi blog saya**
---