NEW LAND SURVEY ACTIVITIES / KEGIATAN SURVEY LAHAN BARU
THIS IS FROM ME FOR YOU
INI DARI SAYA UNTUK ANDA
GREETINGS ENGLIS INDONESIA
SALAM PEMBUKA ENGLIS INDONESIA
Friendship greetings from Aceh, the spirit continues unyielding ...
Salam persahabatan dari Aceh, semangat terus pantang menyerah ...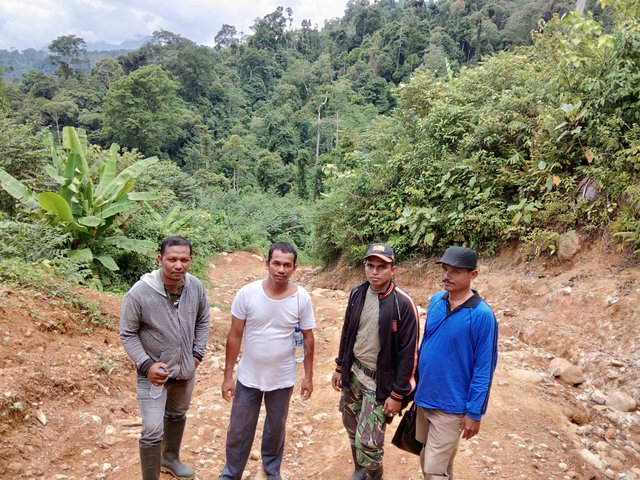 All of you, dear friend, all of me, I wish all friends were always in good health on this evening, I would share about the new land survey.
On Wednesday, the 1st of the 8th month of 2018, I and a group of friends conducted a survey for the Bari garden development plan.
The garden will be built at the expense of the government with the aim of prosperity of the people of Aceh in the future in order to reduce poverty so that peace in Aceh is well maintained.
Assalamua'alaikum sahabat steemit semua saya berharab sahabat semua selalu dalam keadaan sehat pada kesempatan malam ini saya akan berbagi tentang survey lahan baru
Pada hari rabu tanggal 1 bulan 8 tahun 2018 saya bersama kawan-kawan melakukan sebuah survey untuk rencana pembangunan kebun Bari.
Kebun tersebut akan di bangun dengan biaya pemerintah dengan tujuan kemakmuran masyarakat aceh ke depan agar dapat terkurangi angka kemiskinan supaya perdamaian di aceh terpelihara dengan baik.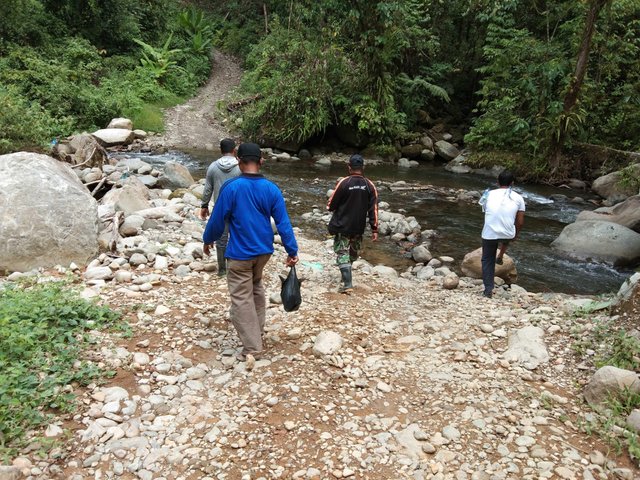 It is likely that the development of this new garden could help some of the economically weaker communities to have a decent life as people can afford to live daily, on our basis as the survey team is also very proud of doing this task even though it is a job which is very heavy by wading through a very long field by walking up and down the hill which is very difficult for us to take.
Kemungkinan besar dengan adanya pembangunan kebun baru ini bisa membantu sebahagian masyarakat yang ber ekonomi lemah agar dapat memiliki kehidupan yang layak sebagaimana masyarakat yang mampu membiayai kehidupan sehari-hari, pada dasar kami selaku tim survey juga sangat bangga dalam melakukan tugas ini walaupun ini merupakan sebuah pekerjaan yang sangat berat dengan mengarungi medan yang sangat jauh dengan berjalan kaki naik turun bukit yang sangat sulit untuk kami tempuh.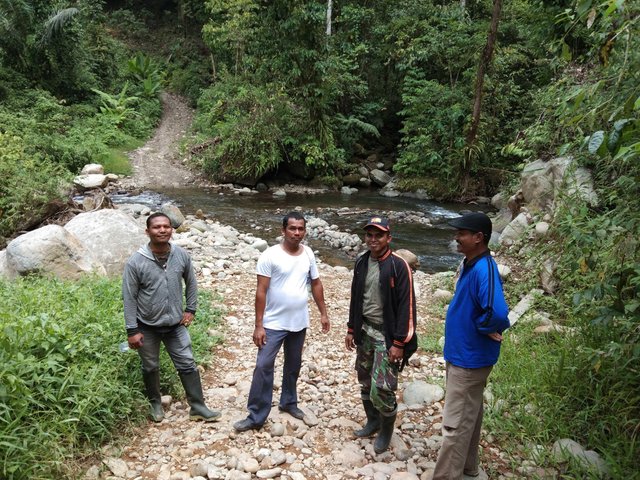 We as the initial survey team did not experience the slightest difficulty in doing this work with very high enthusiasm so that the benefit of the poor people who need the land can be enjoyed.
Everything we do is useful for economic change, our society is always ready to help the workers to smooth the land development process.
Kami selaku tim survey awal tidak mengalami kesulitann sedikitpun dalam melakukan pekerjaan ini dengan semangat yang sangat tinggi agar dapat dinikmati mamfaatnya oleh maayarakat miskin yang membutuhkan lahan tersebut.
Semua yang kami lakukan itu bermamfaat untuk perubahan ekonomi maayarakat kami selalu siap membantu tenaga untuk kelancaran proses pembangunan lahan tersebut.
---
**Thank you for visiting my blog**
---
---
**Terina kasih telah mengunjungi blog saya**
---