CLEAN WATER FEATURES / SARANA AIR BERSIH [RESERVOIR] ( BILINGUAL)
INI DARI SAYA UNTUK ANDA
GREETINGS ENGLIS INDONESIA
SALAM PEMBUKA ENGLIS INDONESIA
Friendship greetings from Aceh, the spirit continues unyielding ...
Salam persahabatan dari Aceh, semangat terus pantang menyerah ...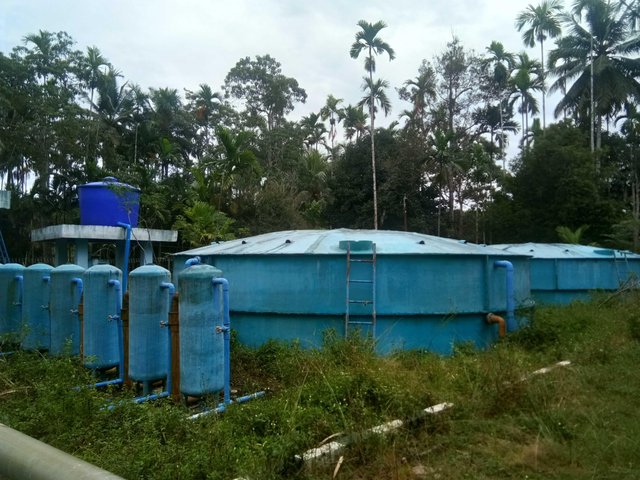 ahabat steemit who says proud of all this late night Padang I will share with my best friend all about clean water facilities.
Biotek initial is a template of water treatment Until distributed to the community for water in use by the public is guaranteed health
The sizing system made here can be seen which there are two large tanks which are used until it is in hot water and then after boiling water is channeled into the reservoir through the filtering pipe.
Sahabat steemit yang says banggakan semua Padang malam yang larut ini saya akan berbagi dengan sahabat semua tentang sarana air bersih.
Biotek initial merupakan template pengolahan air until Di bagikan kepada mayarakat agar air yang di pakai oleh masyarakat terjamin kesehatannya
System penyaeingan yang di buat disini dapat kita lihat yang mana ada dua tangki besar yang digunakan until di panaskan air lulu kemudian setelah air mendidih di salurkan ke bak penampung melalui pipa penyaringan.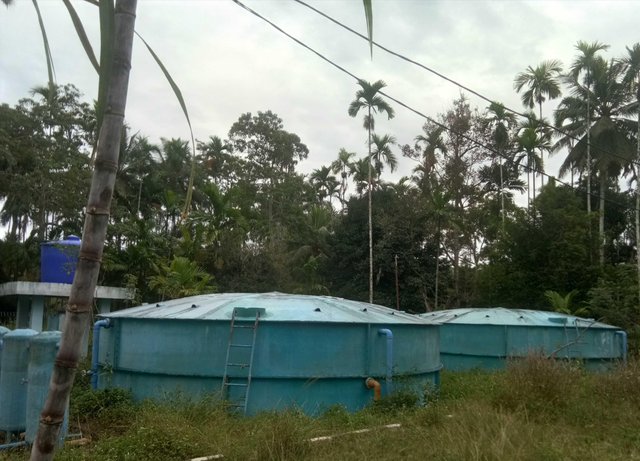 Here in a large tub of thousands of tons of water has been heated in the channel to a blue tuber placed higher than the large tub in aliri through a filtration pipe
Di sini didalam bak besar yang berisikan ribuan ton air telah dipanaskan di salurkan ke bak kecil yang berwarna biru yang di letakkan lebih tinggi dari bak besar tadi di aliri melalui pipa penyaringan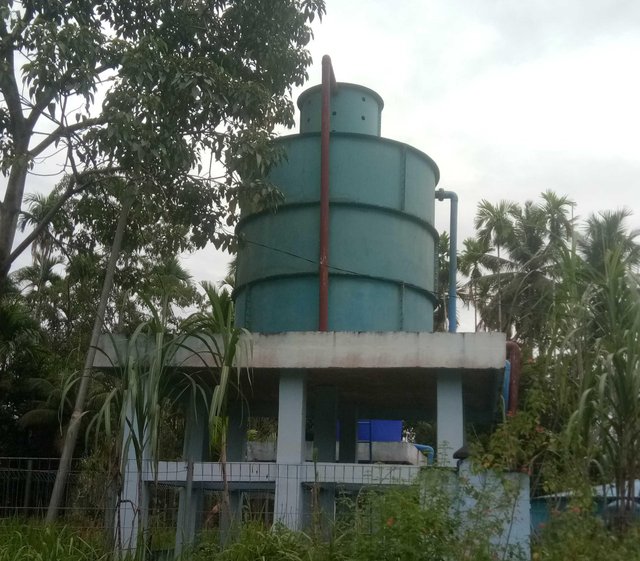 After all the screening process is completed just channel it to this higher basin in a state ready for consumption by the community
In making a clean water facility is quite large of course requires a lot of budget but I do not know details of the budget needs of the budget absorbed in building this clean water facilities are definitely budget near.
Here also seen a house officer machine warehouse sorta that is ready for use
and this house is also very nice and also cost a lot to build it
Setelah semua proses penyaringan selesai baru salurkan ke bak yang lebih tinggi ini dalam keadaan sudah siap untuk di konsumsi oleh masyarakat
Dalam membuat sebuah sarana air bersih yang lumayan besar ini tentu saja membutuhkan banyak anggaran tapi saya kurang tau detil kebutuhan anggaran anggaran yang terserap dalam membangun sarana air bersih ini yang jelas pasti anggaran near.
Disini juga terlihat sebuah rumah petugas sorta gudang mesin yang sudah siap untuk di pakai
dan rumah ini juga sangat bagus dan juga membutuhkan biaya banyak untuk membangunnya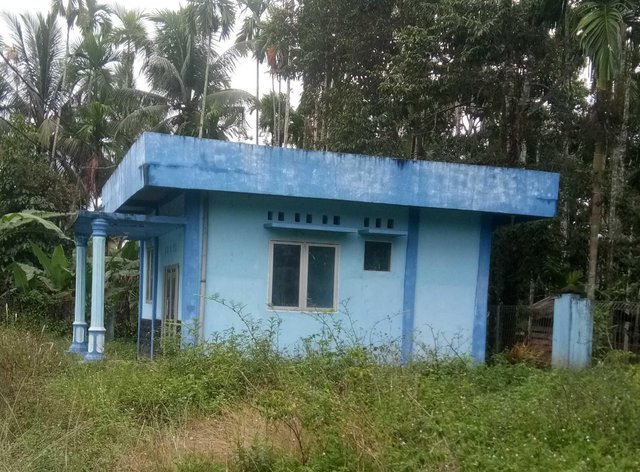 My goal here just to share does not intend to corner anyone in this period
To be sure the people here really need clean water while the construction of clean water facilities have been built by the Government but all abandoned no benefits at all
Hope from the community here so that all construction of clean water facilities that have been built to function and useful for the community
The construction site of Reservoir or Biotek is built in Alue village ie mudek Teupin Rusep Village, Sawang District, North Aceh District.
Tujuan saya disini hanya untuk berbagi tidak bermaksud untuk menyudutkan siapa pun dalam masaalah ini
Yang pasti masyarakat di sini sangat membutuhkan air bersih sementara pembangunan sarana air bersih sudah di bangun oleh Pemerintah namun semua terbengkalai tidak bermamfaat sama sekali
Harapan dari pada masyarakat di sini agar semua pembangunan sarana air bersih yang sudah di bangun berfungsi Dan bermamfaat untuk masyarakat
Lokasi pembangunan Reservoir atau Biotek ini di bangun di Dusun Alue ie mudek Desa Teupin Rusep Kecamatan Sawang Kabupaten Aceh Utara.
---
**Thank you for visiting my blog**
---
---
**Terima kasih telah mengunjungi blog saya**
---